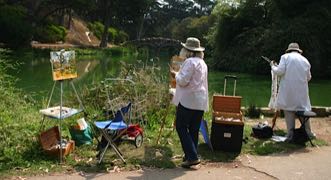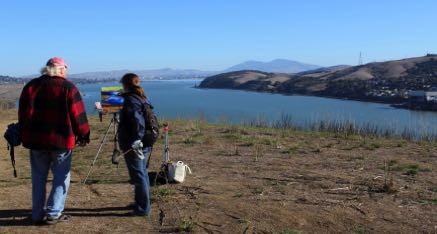 Entry Into The Painters' World
Plein Air Links connects outdoor painters to their local public painting groups in the San Francisco Bay Area and surrounding areas. It has weekly paintout schedules, upcoming events, artist website links, and information about each group.
Click on the photos above, or the names below of the outdoor painting group that you want to visit.
Benicia Plein Air Group, aka, DaGroup
Peninsula Outdoor Painters, aka, POPs
East Bay Outdoor Painters, aka, EBOP and FAAPA
(don't need to be a member of FAA for paintouts)
North Bay Plein Air Meetup Group
Monday Morning Painters (Sonoma County)
Click above to send an email to become a DaGroup member and be on the email list. Free
Click above to send an email to become a POPs member and be on the email list. Free
drop down menu
click on option