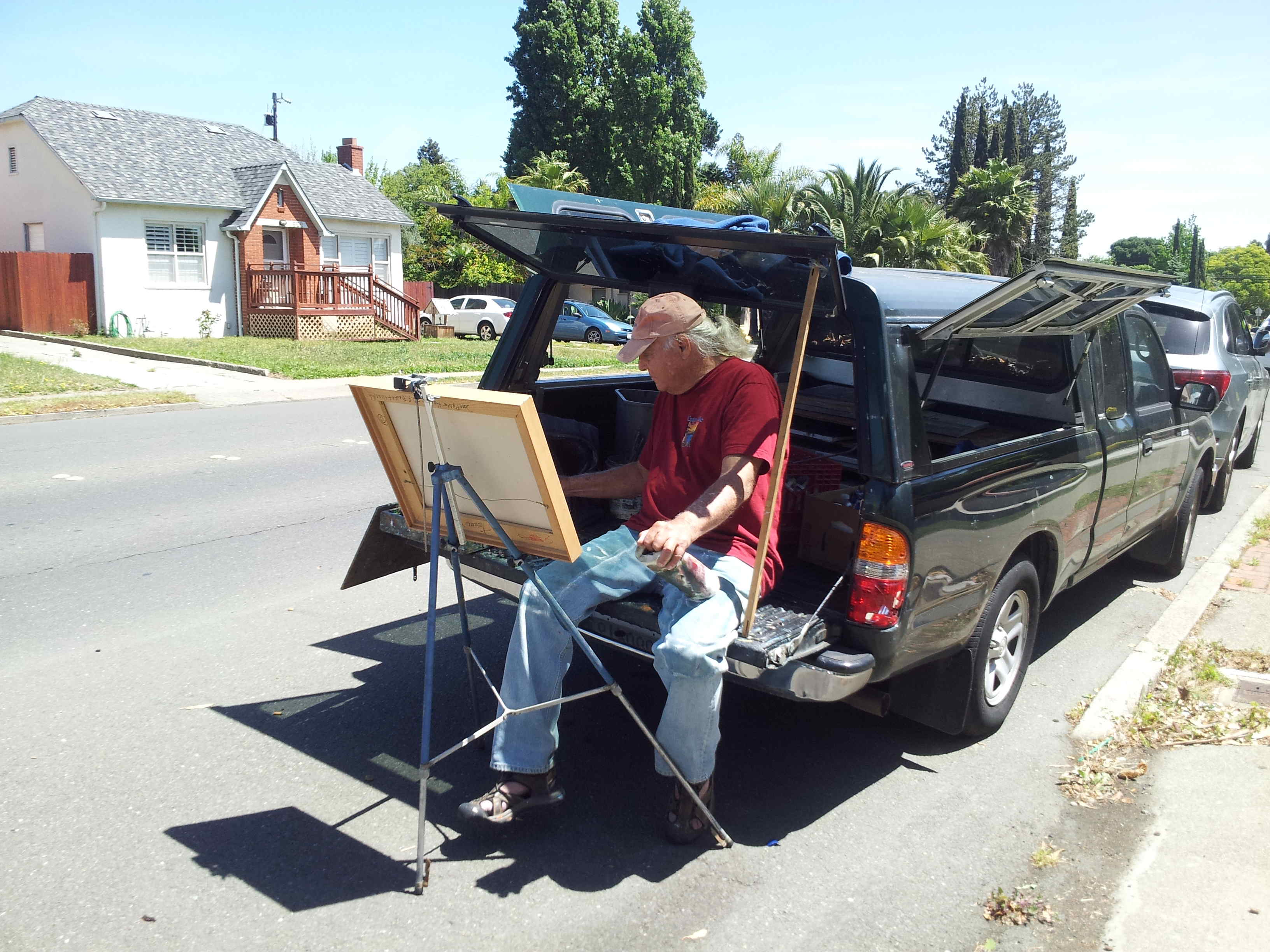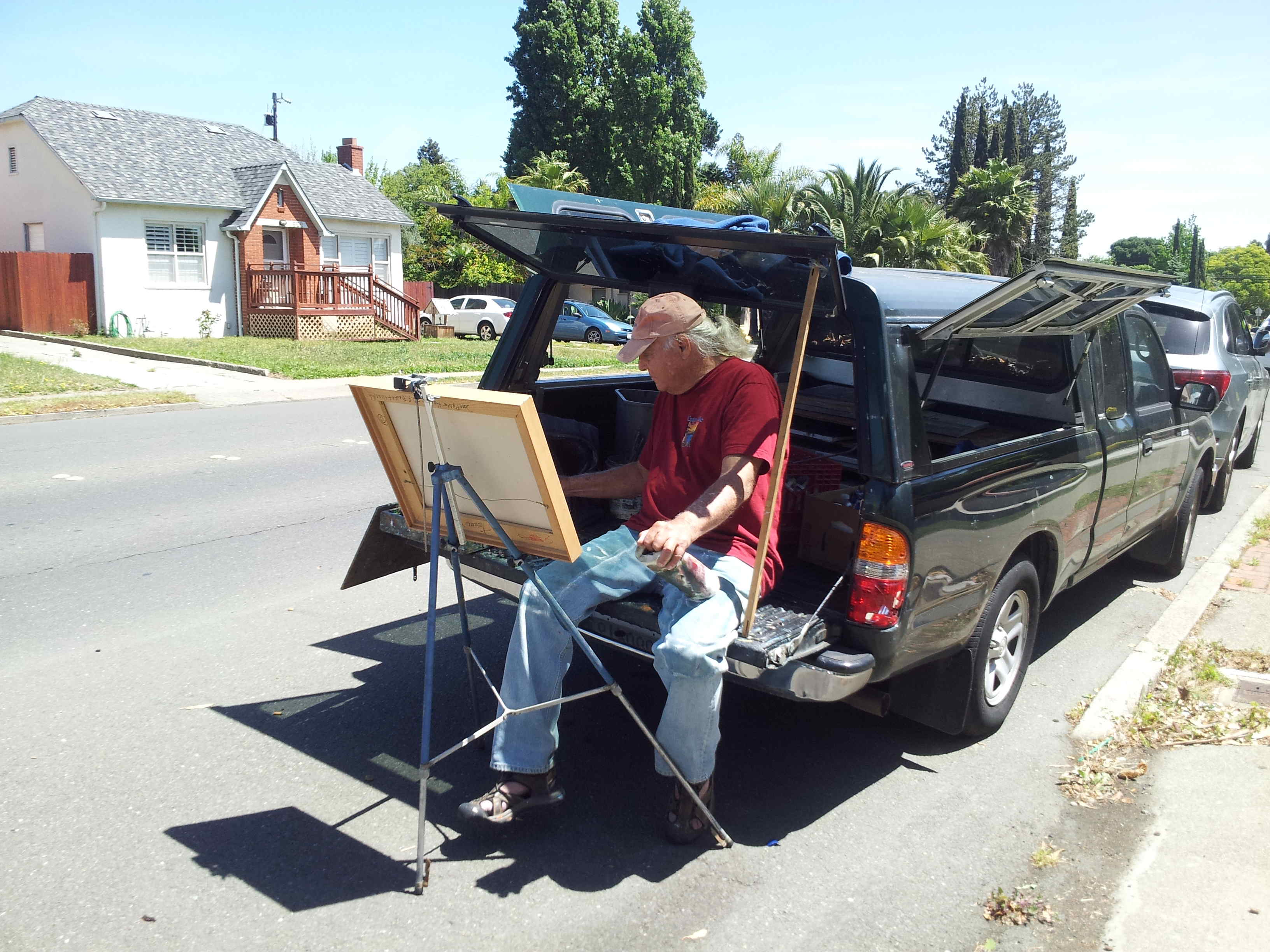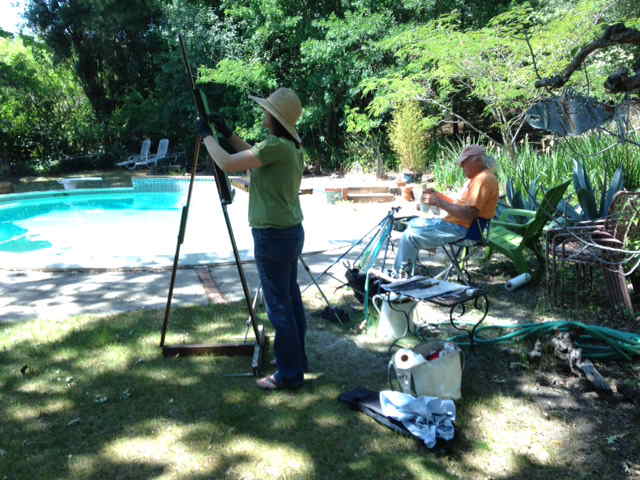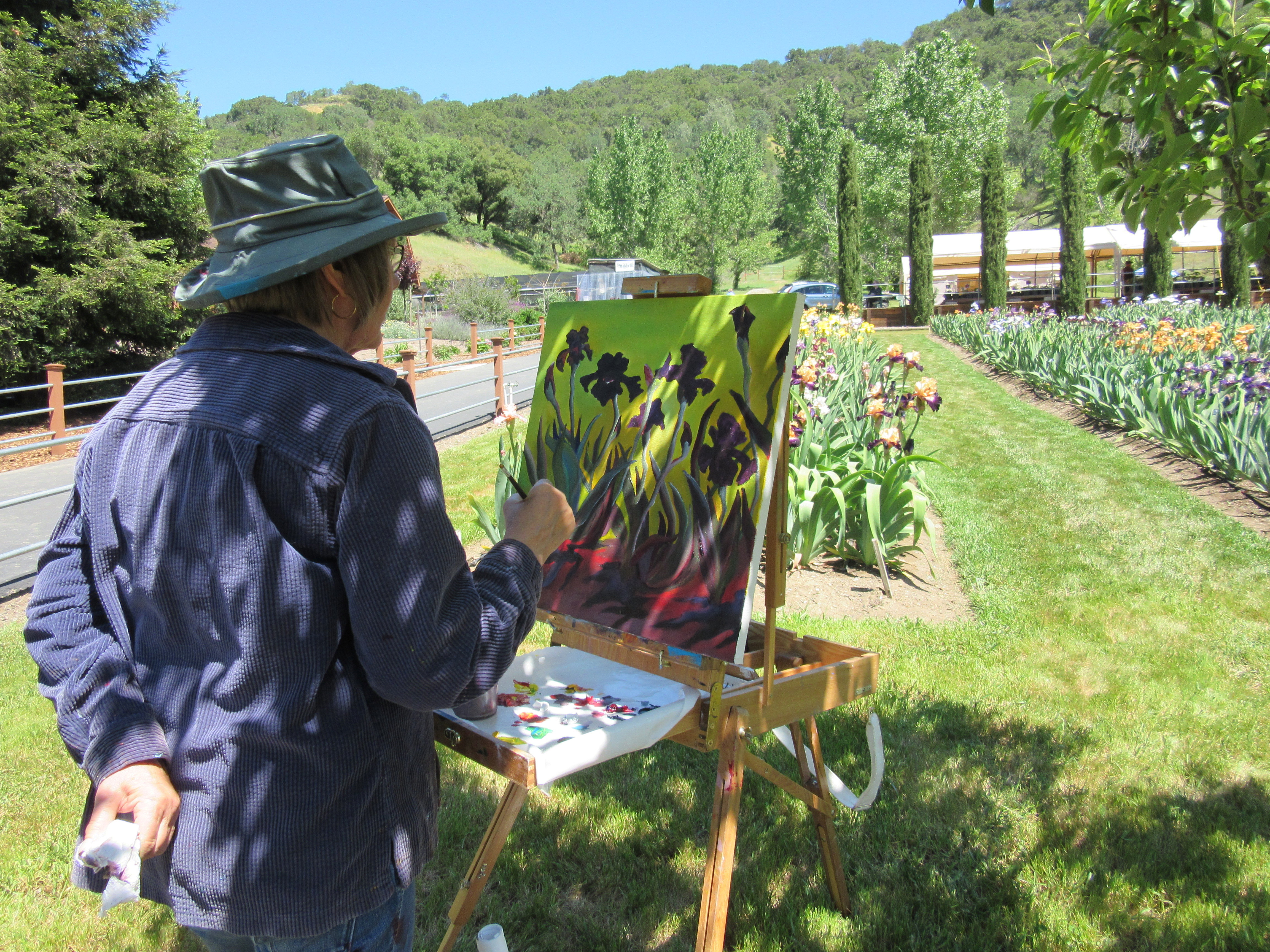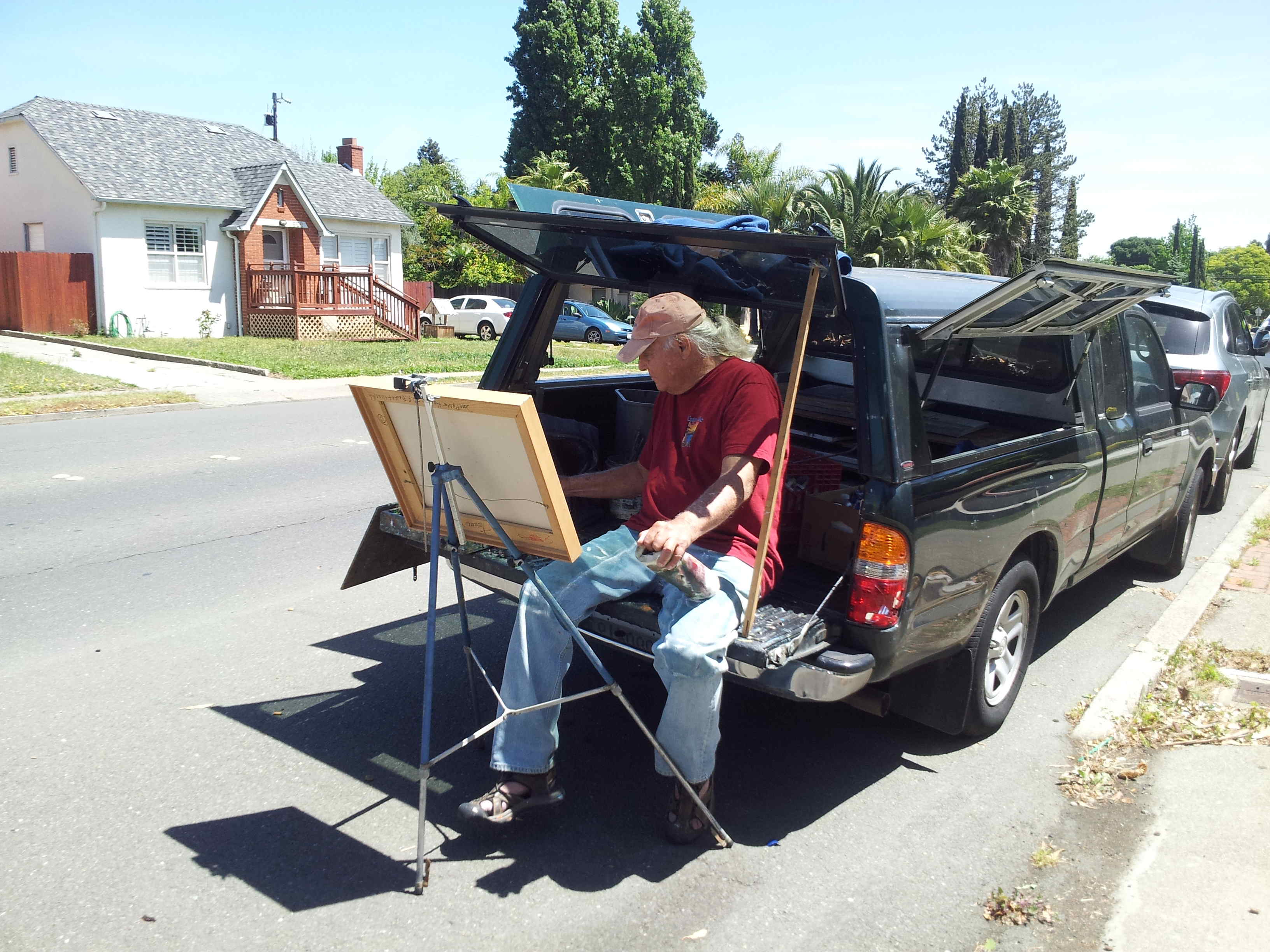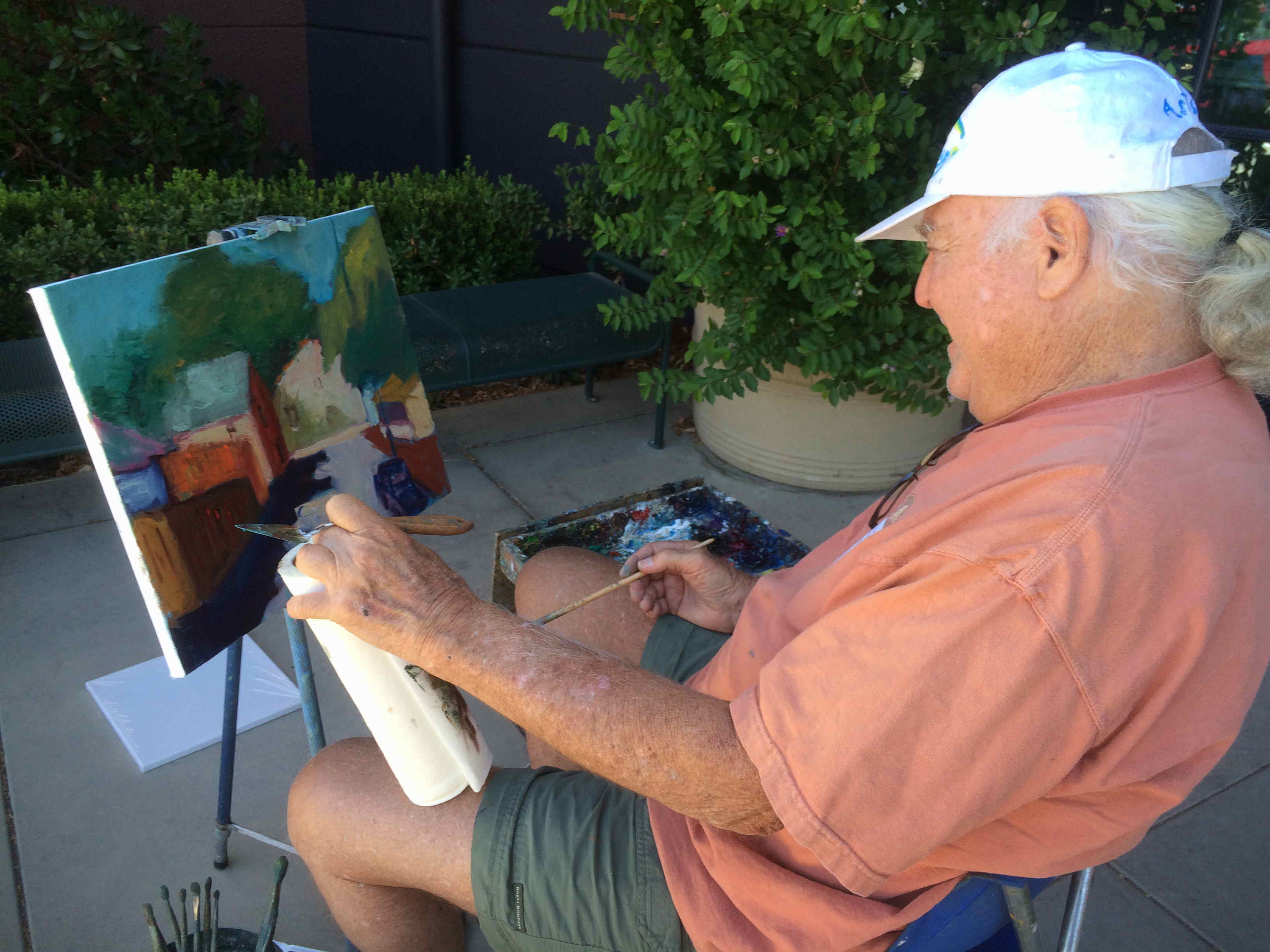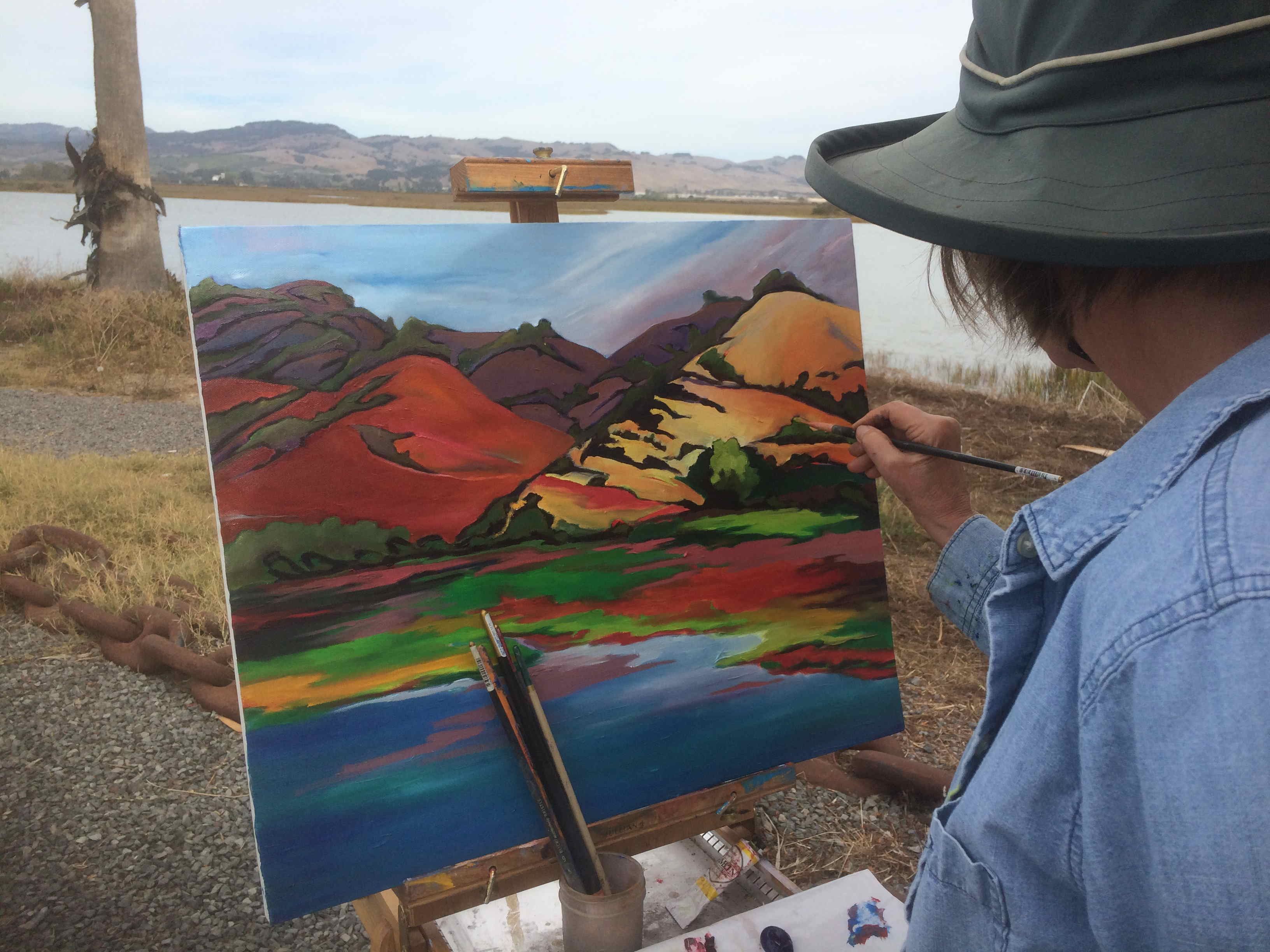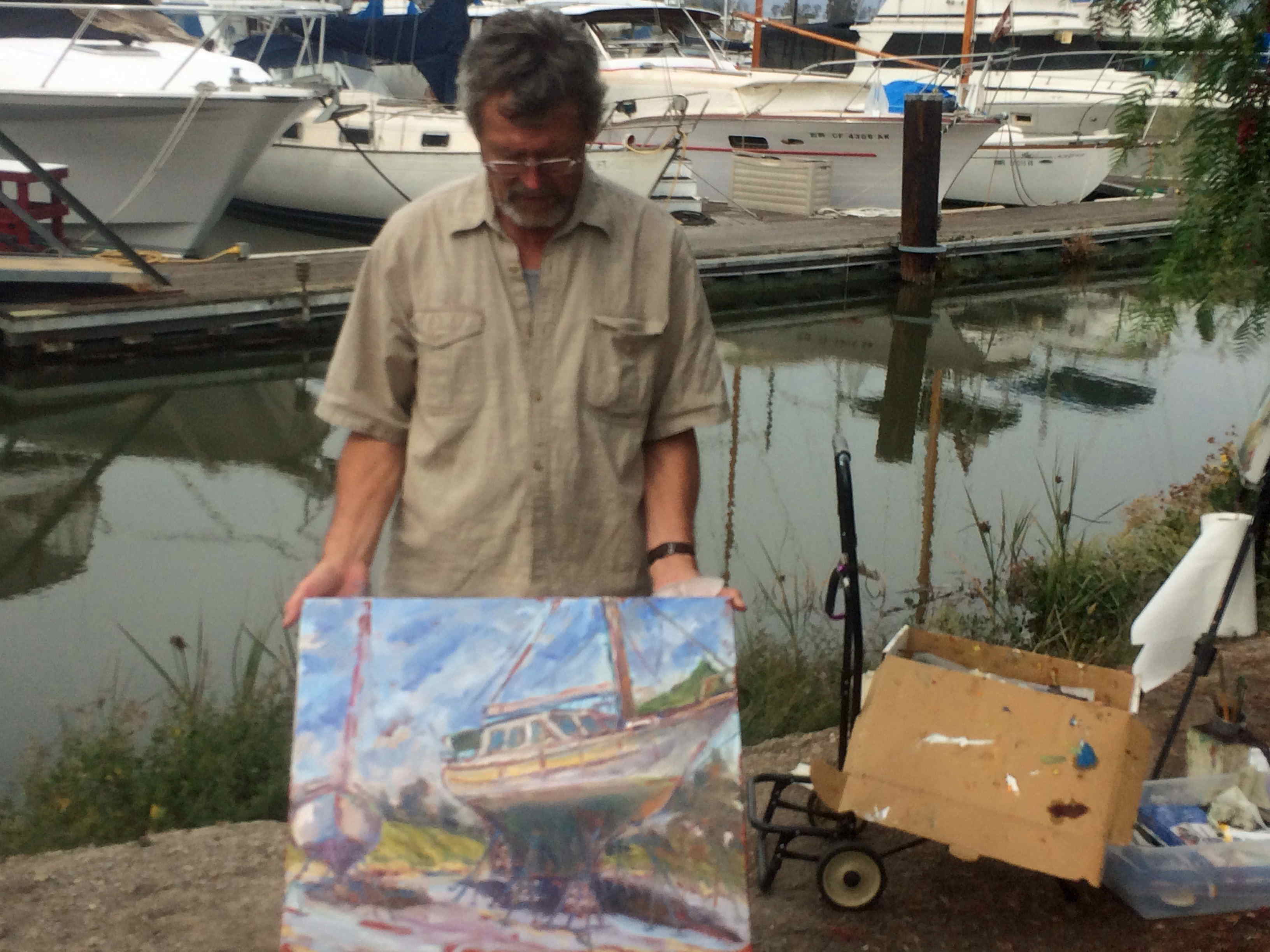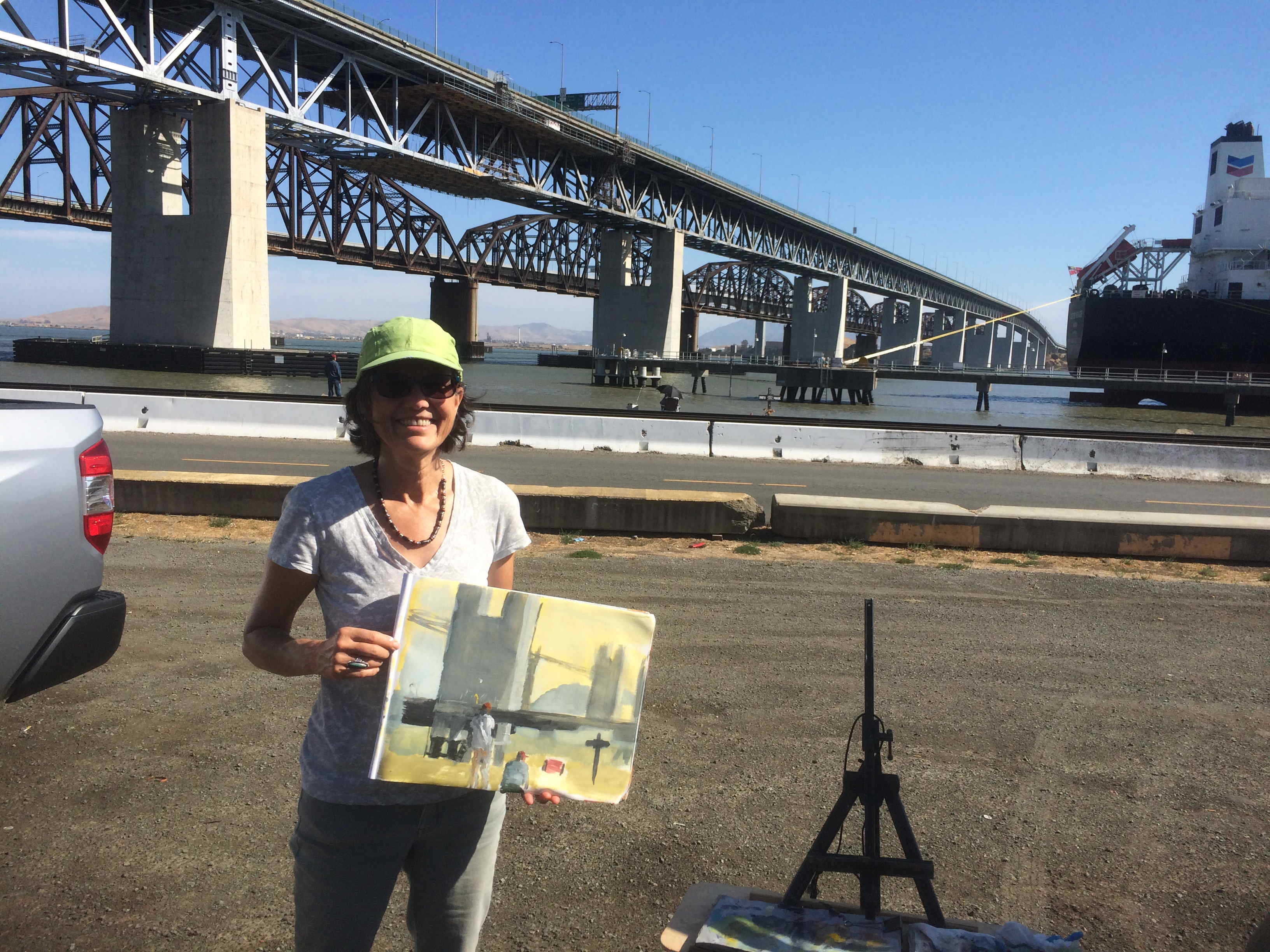 DaGroup paint-outs are every Sunday (or sometimes Saturday). 
Painting times are generally from 11am to 3pm ... refer to schedule below. Critiques will be at the end time, at locations deemed best at the time. Paintout locations are subject to change due to current events and/or weather ... Check this schedule a couple of days before to verify location and obtain more details, such as directions.  Bring a bag lunch. Come and enjoy the day.
Rain cancels
Details are below.
______________________
2019 (schedule subject to change; check website before you head o
DAGROUP SCHEDULE 2020 - SUNDAYS 11am to 3pm
During COVID19 restrictions be careful, follow regulations and maintain distancing. Note that during the restrictions, artists are independently chosing their painting spots ... so attendence at the sites below are iffy.
July 12: Mathew Turner Shipyard Cove
12 Street Benicia, 880 across the Carquinez Bridge exit West Military Way, R on 10th Street, L on K Street, L on 12th Street. 60 N across Benicia/Martinez Bridge exit 1st Street, R on Military Way, L on 10th Street, R on K Street, L on 12th Street.
July 19: Borges Ranch
From 24 or 680 exit Ygnacio Valley Road, R on Walnut AVENUE, at circle take the first exit to Oak Grove Road continue onto Castle Rock Road 1 mile, R on Elise Court at the wooden sign.
July 26: Round Valley Regional Preserve
Take 680 N to Sacramento, merge R onto 242, merge R onto 4, continue onto Vasco Road, R on Walnut Blvd, then 2 rights and a left onto Marsh Creek Road. For Attila: 580 E, exit 55 Vasco Rd, L on Camino Diablo, L on Walnut, 2 rights and a left onto Marsh Creek Road. There are alternate routes to this place.