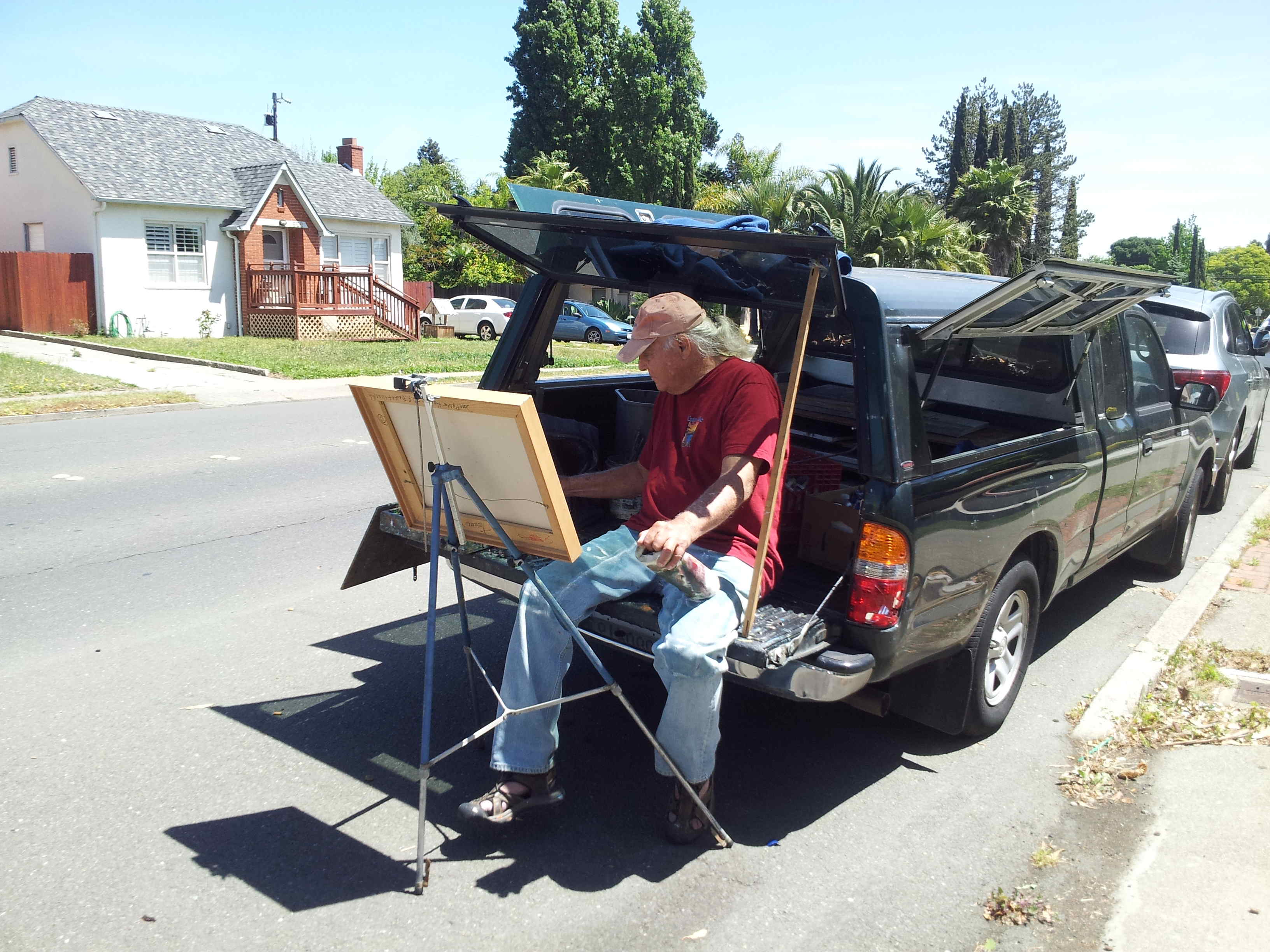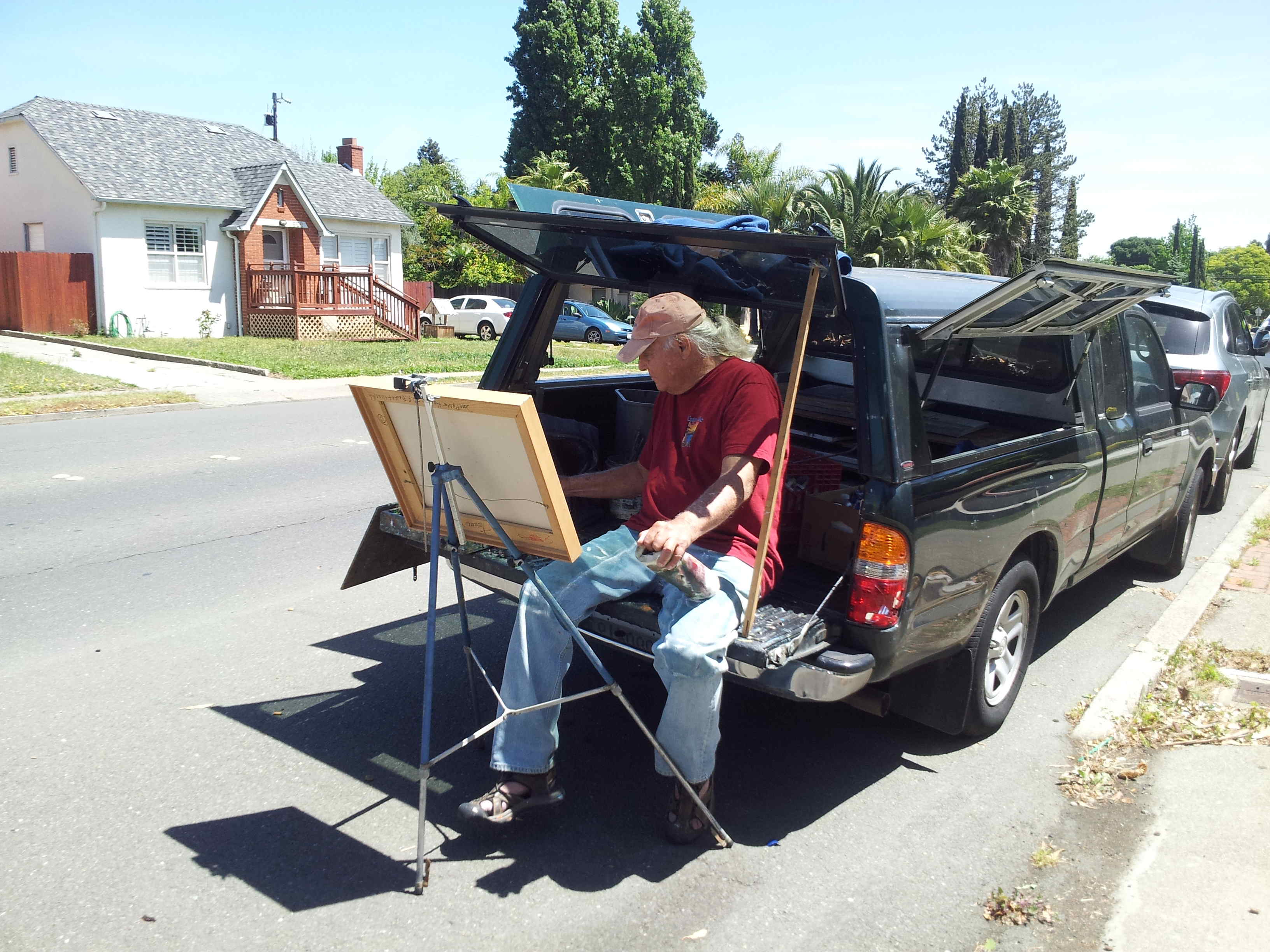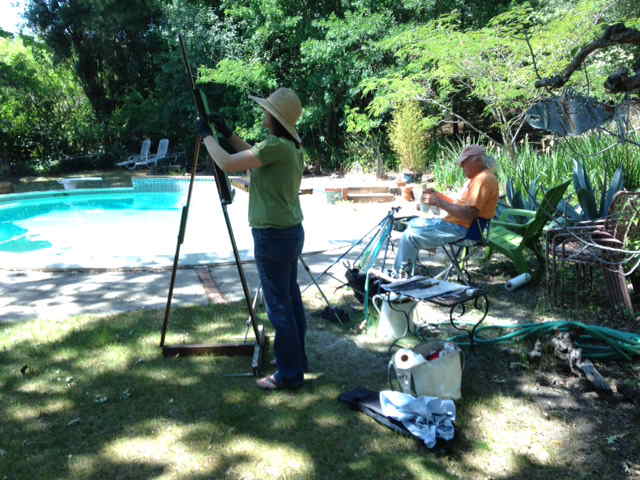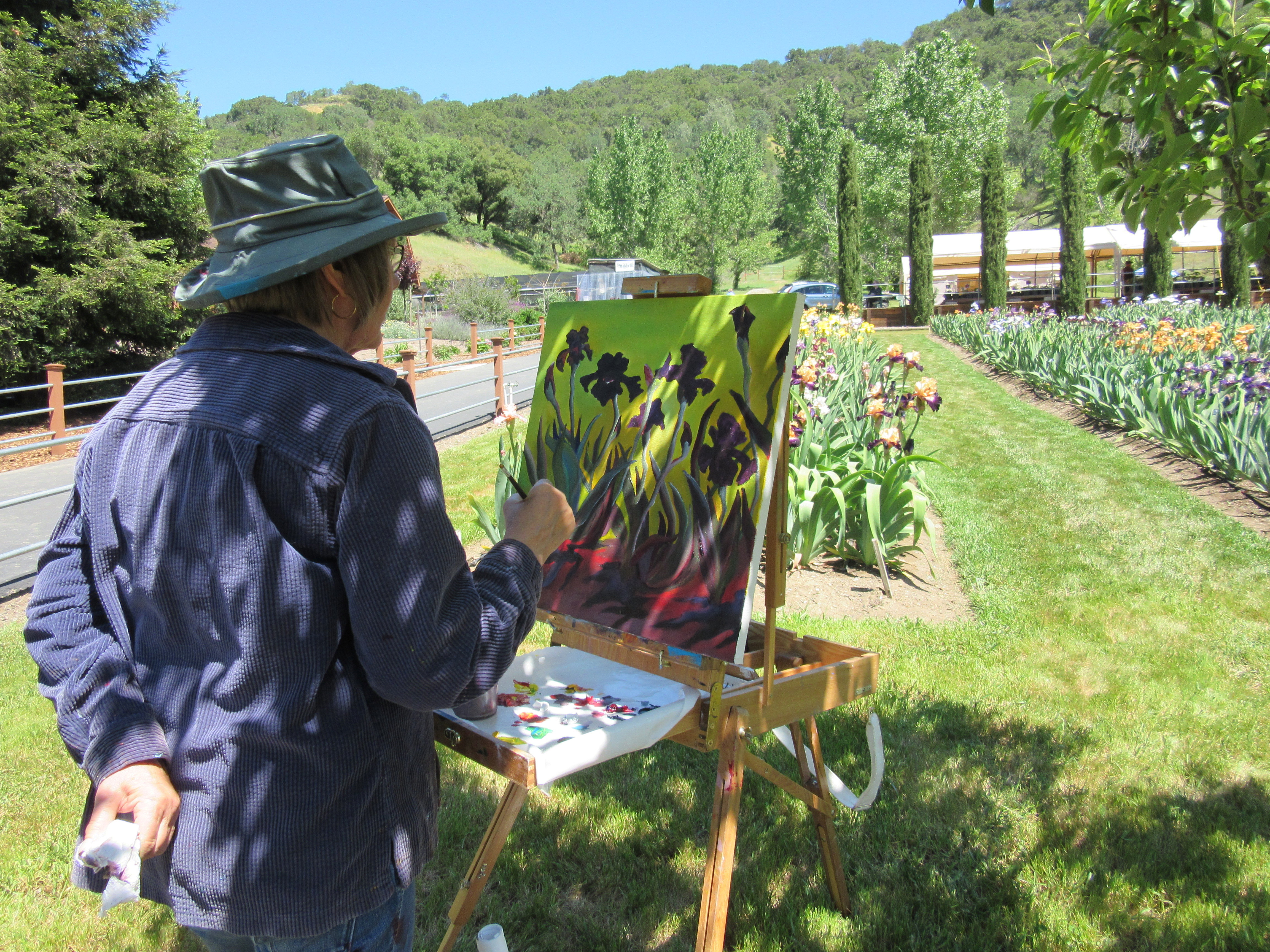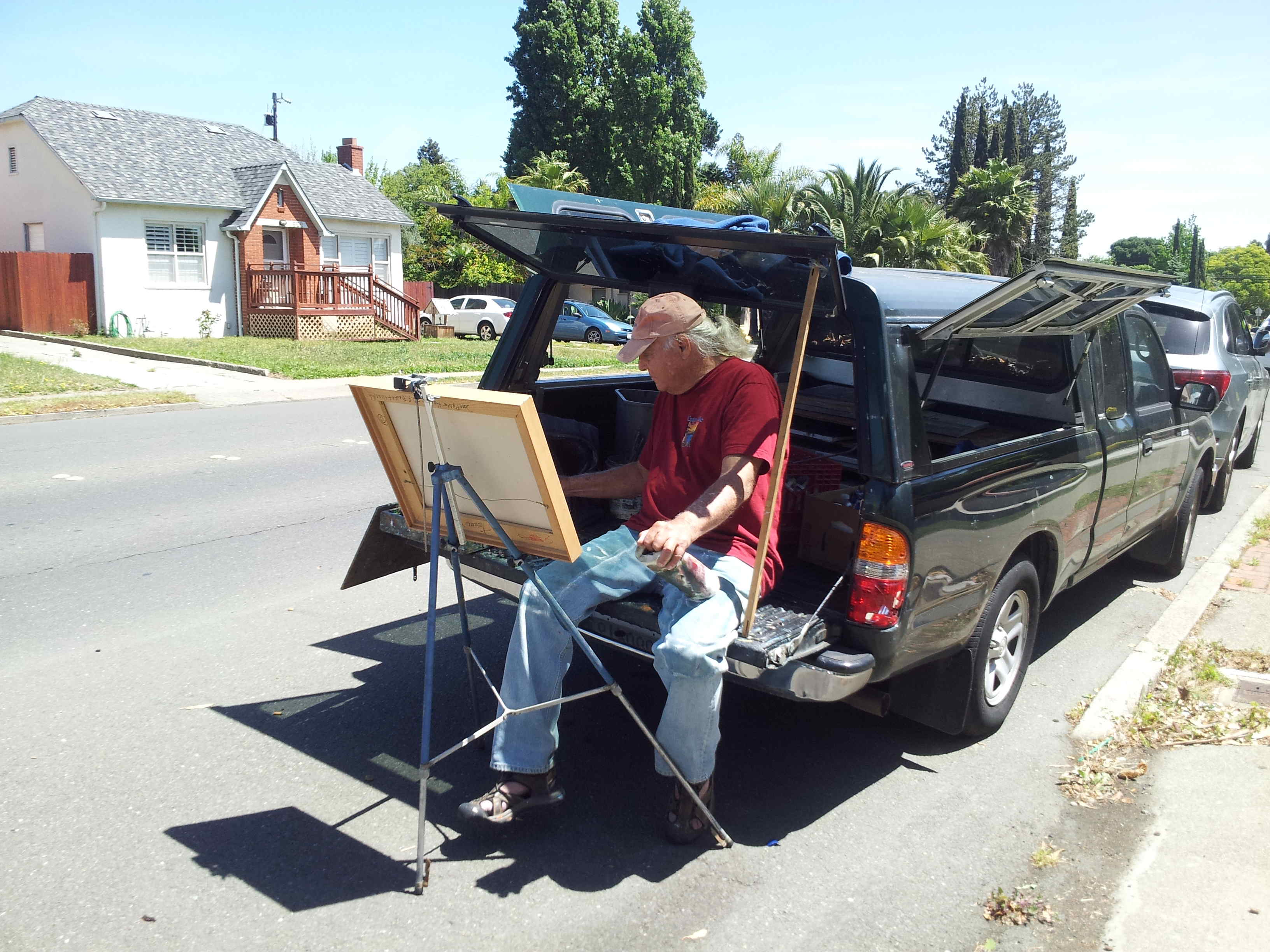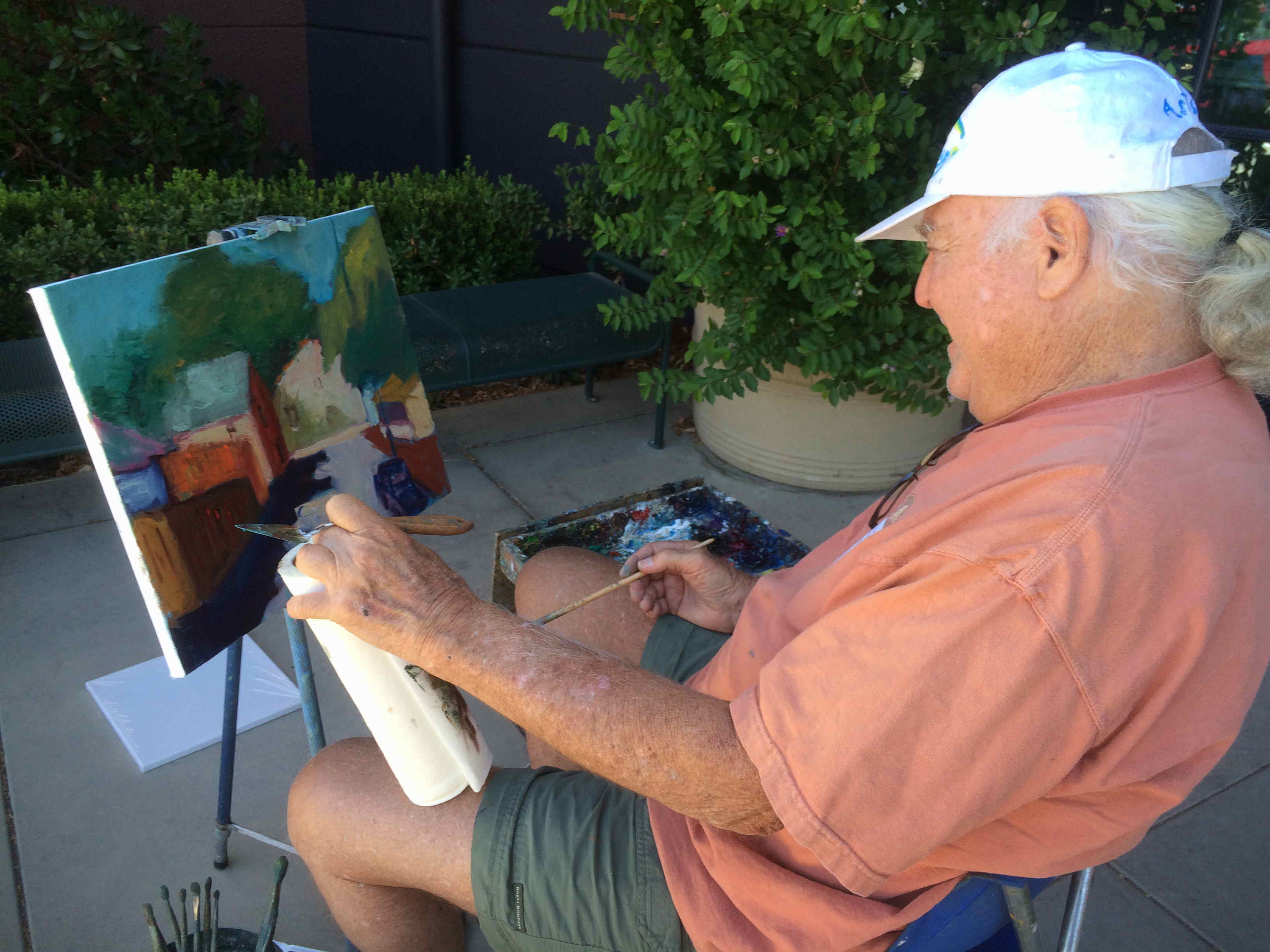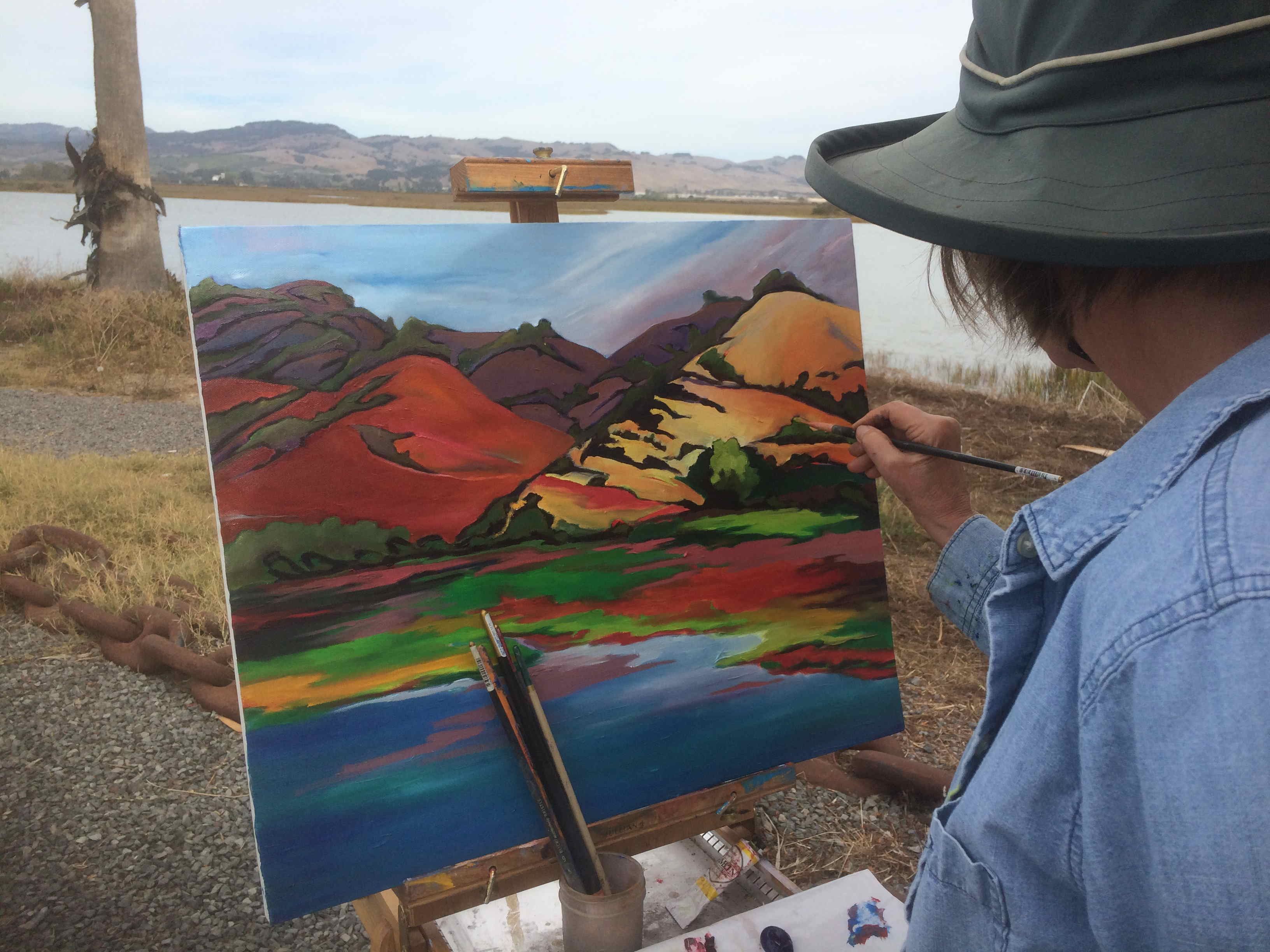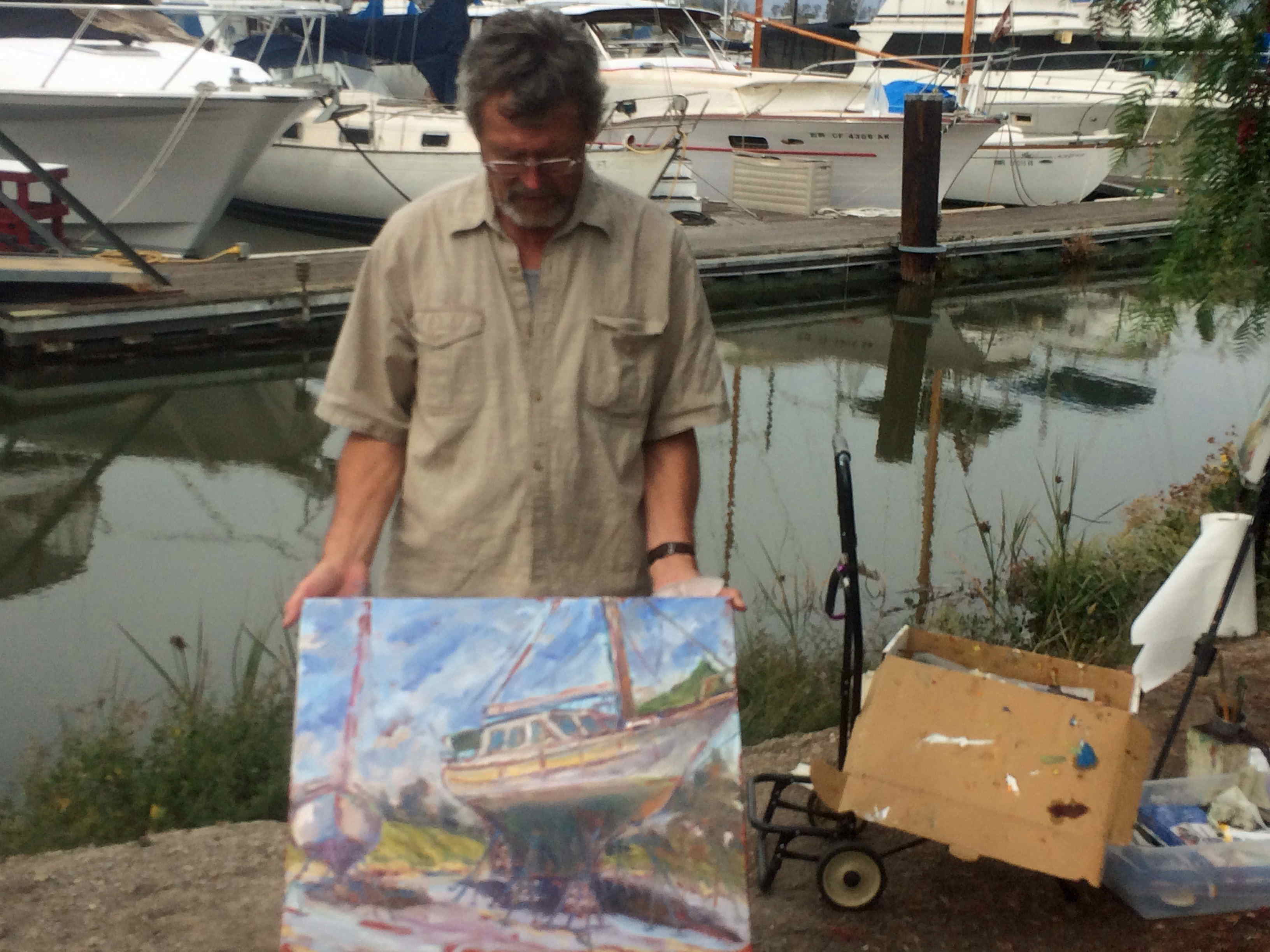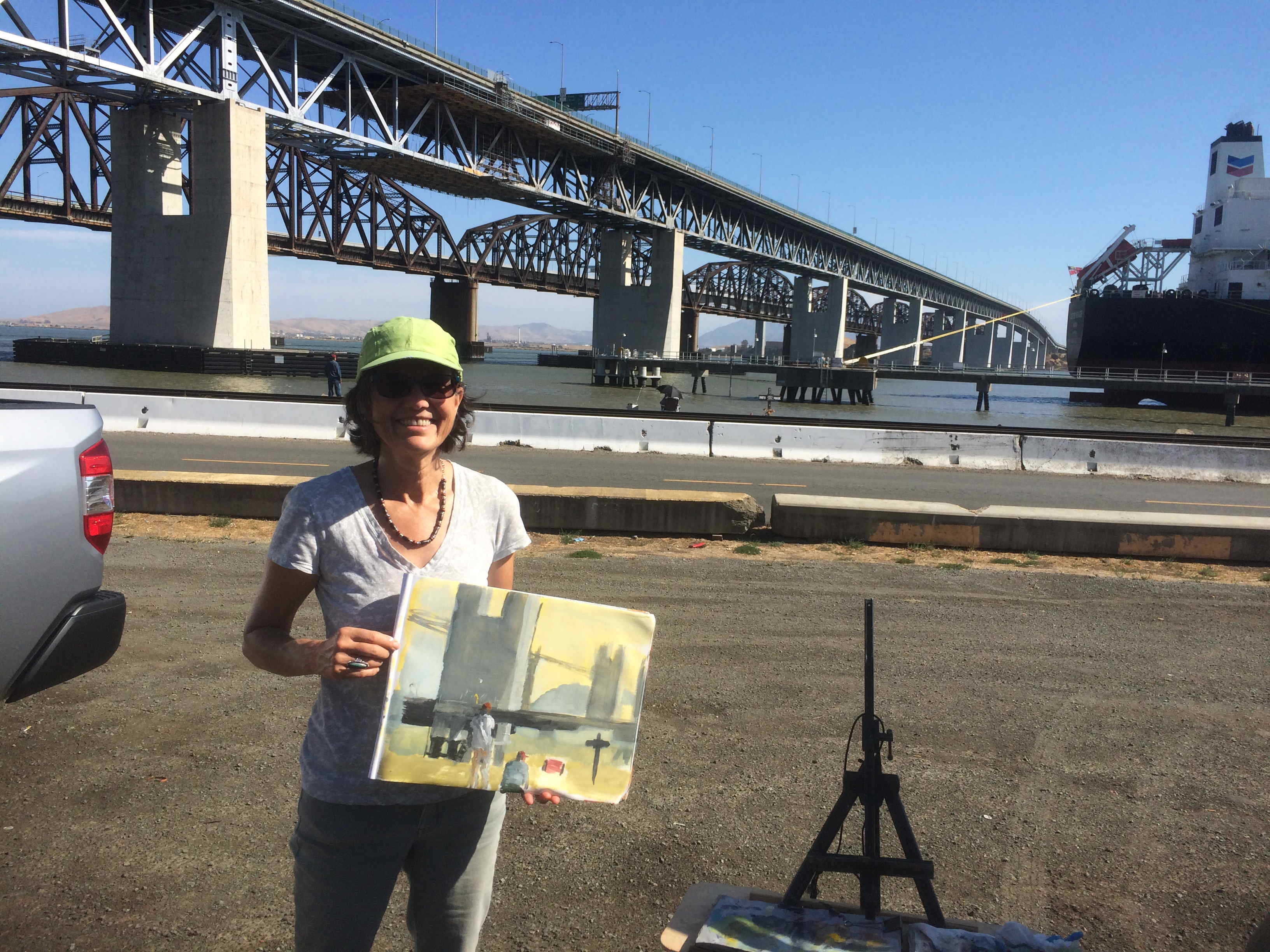 DaGroup paint-outs are every Sunday (or sometimes Saturday). 
Painting times are generally from 11am to 3pm ... refer to schedule below. Critiques will be at the end time, at locations deemed best at the time. Paintout locations are subject to change due to current events and/or weather ... Check this schedule a couple of days before to verify location and obtain more details, such as directions.  Bring a bag lunch. Come and enjoy the day.
Rain cancels
Details are below.
______________________
2021 (schedule subject to change; check website before you head out)
DAGROUP SCHEDULE 2021 - SUNDAYS 11am to 3pm
During COVID19 restrictions be careful, follow regulations and maintain distancing. Note that during the restrictions, artists may be independently chosing their painting spots ... so attendence at the sites below are iffy.
2021
October by Micaela
SUNDAYS 11 am to 3 pm
Oct 3
NOTE SPECIAL HOURS
Sunday, October 3rd, 10 am to 3 pm
Hagemann Ranch with the Contra Costa Plein Air Painters
455 Olivina Ave., Livermore CA 94551
Operated by the Livermore Heritage Guild
Livermore Heritage Guild - Hagemann Ranch (lhg.org)
https://goo.gl/maps/Wa9wZ9px2xtLJrP4A
Oct 10
Shimada Friendship Park
Marina Bay Pkwy & Peninsula Dr, Richmond, CA 94804
https://goo.gl/maps/kfEpLk6U1mEQJUx88
restroom (after COVID?)
Oct 17
Albany Bulb
1 Buchanan St, Albany, CA 94710
There are now public restrooms
Good views across the bay
Oct 24
Ferry Point Miller-Knox, Brickyard Cove
Point Richmond
restroom
https://goo.gl/maps/DApyUdZXVvbeMwe1A
Oct 31
Don Edwards San Francisco Bay National Wildlife Refuge
2 Marshlands Road, Fremont
November 2021
thanks Attila and Dixie
11/7. Don Edwards Refuge- back by popular choice- so many great views to paint. From largest parking lot, second lot on left, tote gear up to the overlook in front of the administration building.
11/14. Coyote Hills Regional Park. Patterson Ranch Road . Paint near the visitor center
11/21 Niles Canyon Staging Area parking lot. Fremont 94536. Paint along the Alameda Creek Trail.
Niles Staging Area at Alameda Creek Trail -
From North: take 880 Fwy South, take the Mowry exit toward East then follow it to Mission Blvd. Then left turn onto Mission and after the bridge right turn onto Niles Canyon Rd 84 (towards Sunil). Shortly after the intersection turn right onto Old Canyon Rd, go around 300 feet and turns left into the Parking lot at the staging area.
The best way is to Google Niles Staging Area at Alameda Creek Trail and it will show a map with directions.
11/28 Ferry Point. Richmond Ferry Point Loop Trail off Brickman Cove Road. This is a rain out redux , close enough to get out for a quick paint after Thanksgiving.
December 2021
Thanks Joanne and Dixie
12/5 Port Costa
https://goo.gl/maps/ oLLuVCAX3w4WrFiN 9
3 Canyon Lake Dr, Port Costa, CA 94569
Go to end of Canyon Lake Drive, park in parking lot. Explore the town and find a site.
12/12 Rodeo Beach
Directions: (avoiding bridge tolls) West on hwy 780; east on hwy 80; west on hwy 37; south on hwy 101 (18.9m); take last exit before Golden Gate Bridge toward Sausalito; take a sharp right onto Alexander Ave (signs for Sausalito) 0.3m; slight left onto Danes Dr (0.1m); continue onto Bunker Rd (3.0m); slight left onto Mitchell Rd (0.5m); park in lot at end of road or on the left on the way in.
12/19 Benicia State Recreation park
https://goo.gl/maps/ t3sF1fFiZf1y4s7H9
12/26 Benicia, at end of West H Street
Directions: Take Benicia's E 2nd St exit from hwy 780; go towards water on E 2nd St; take a right onto Military E; take a left onto W 2nd St; take a right onto W H St; go to end. Enjoy the day.