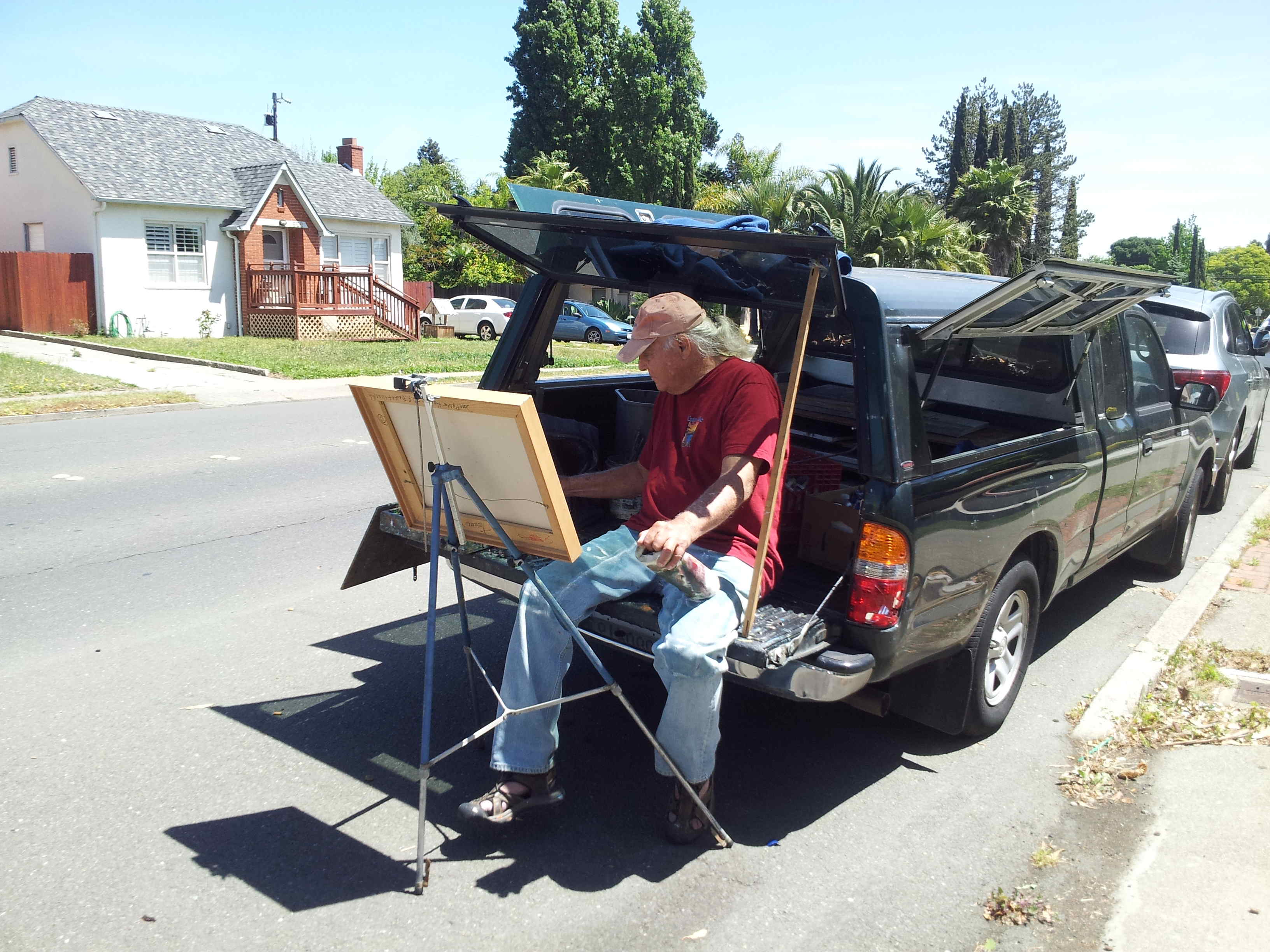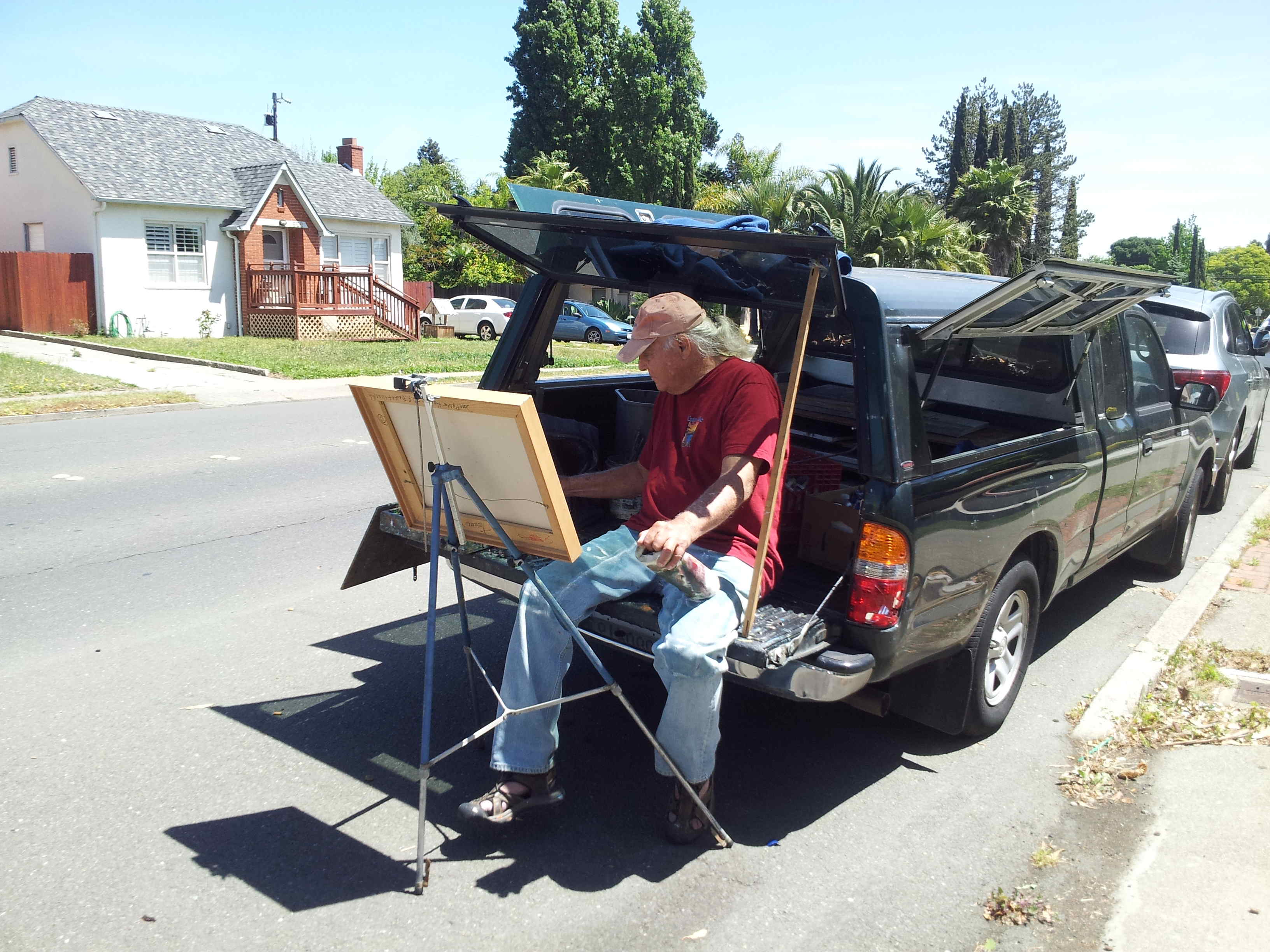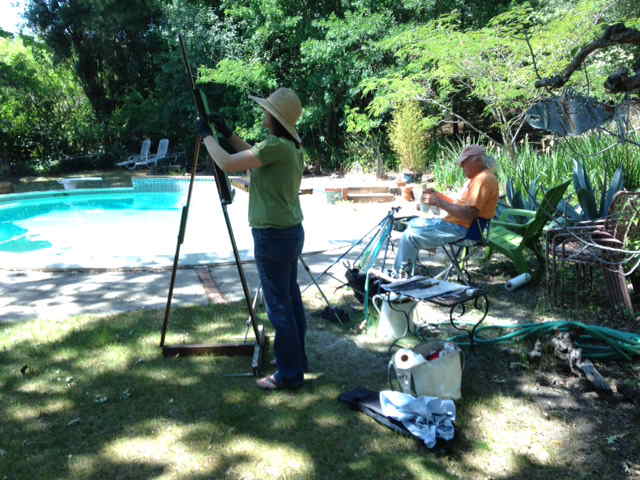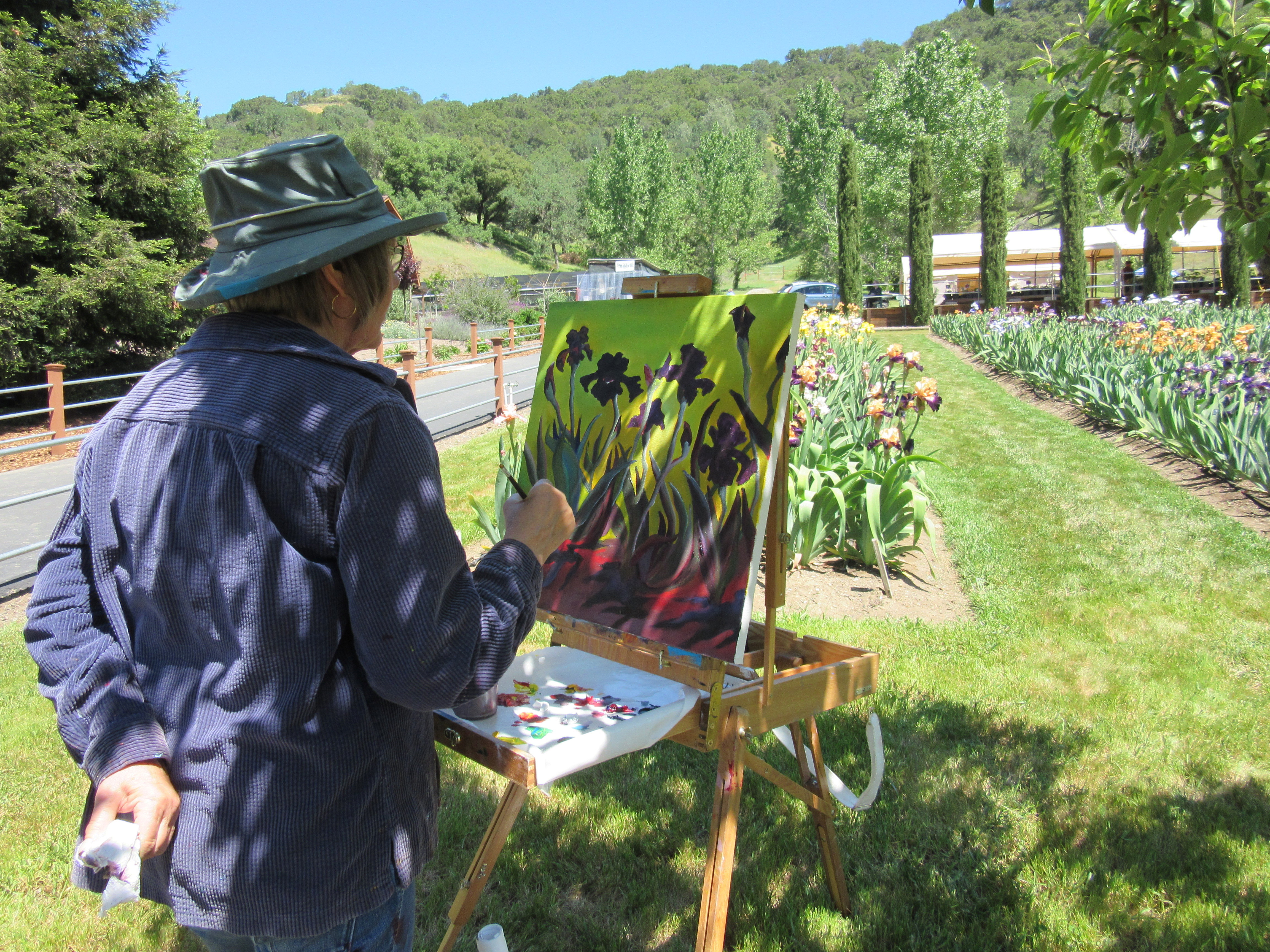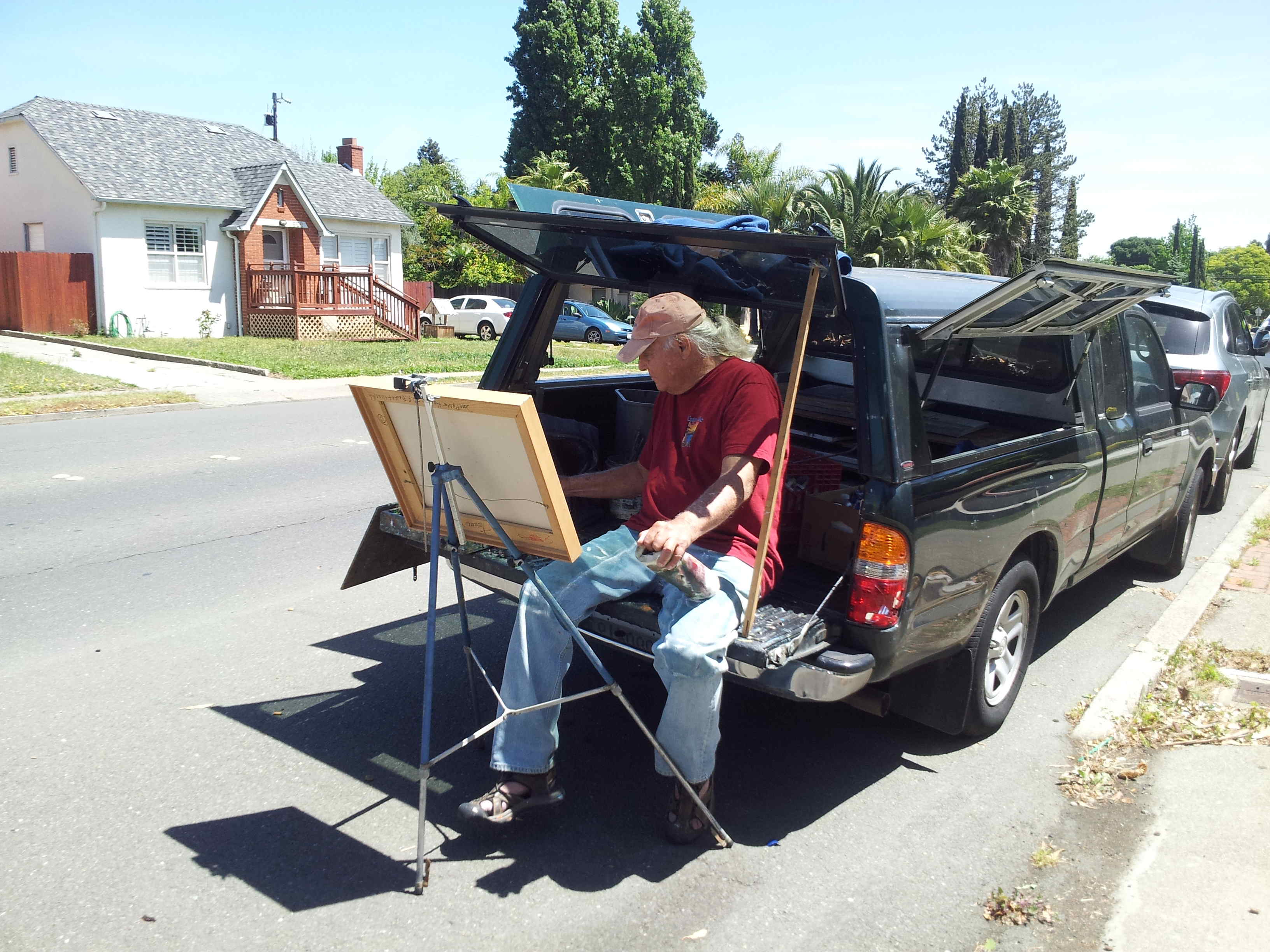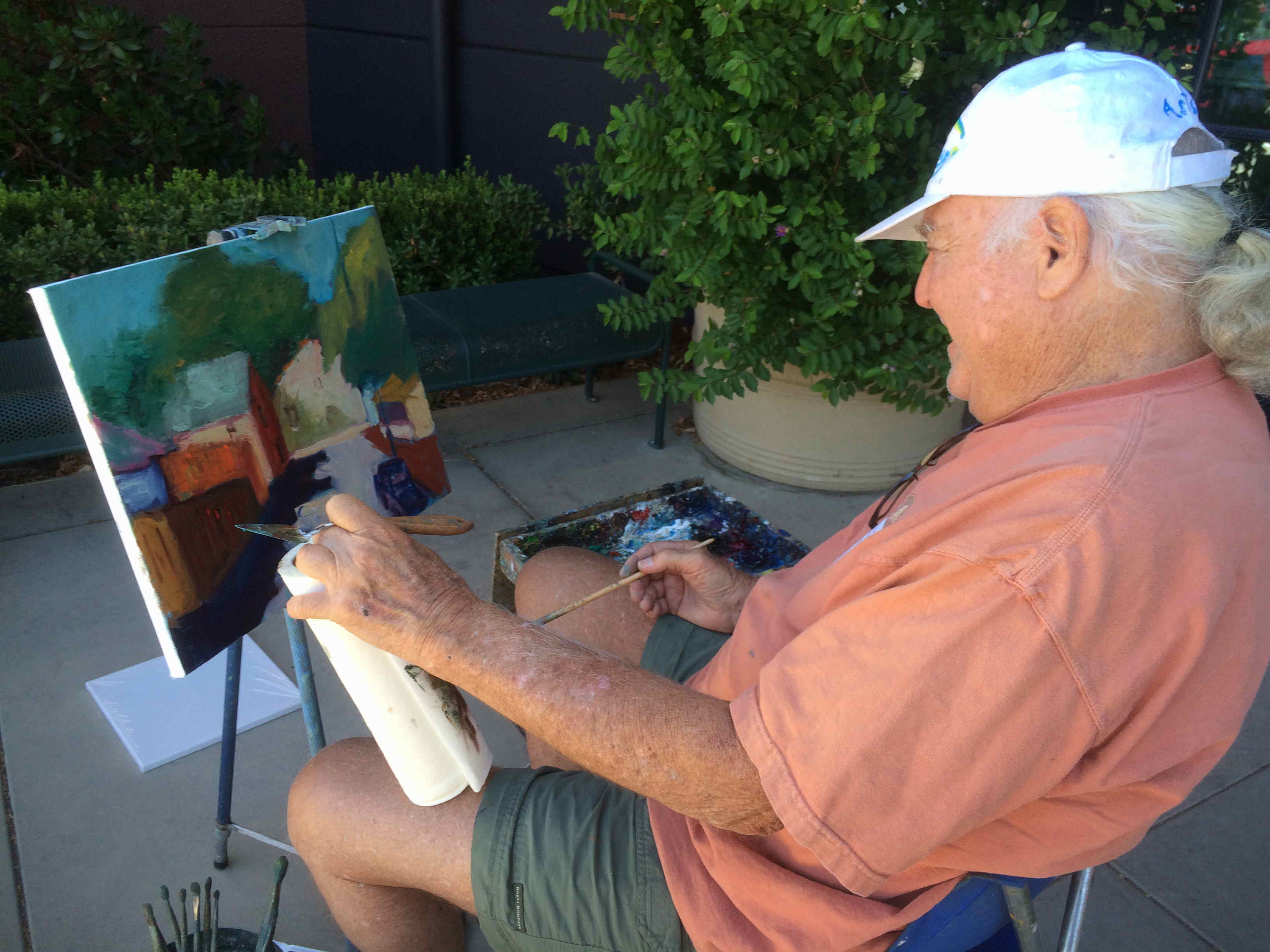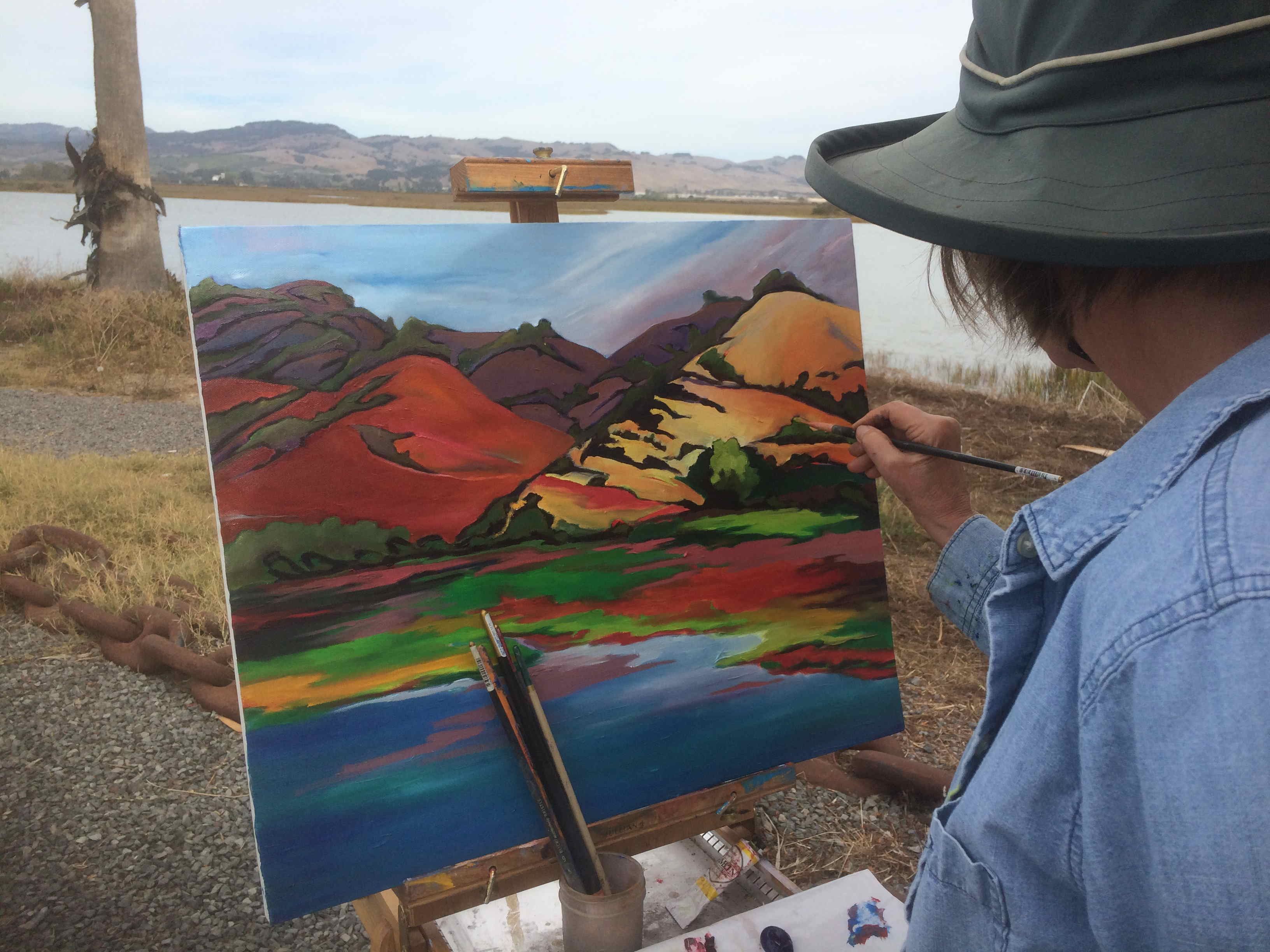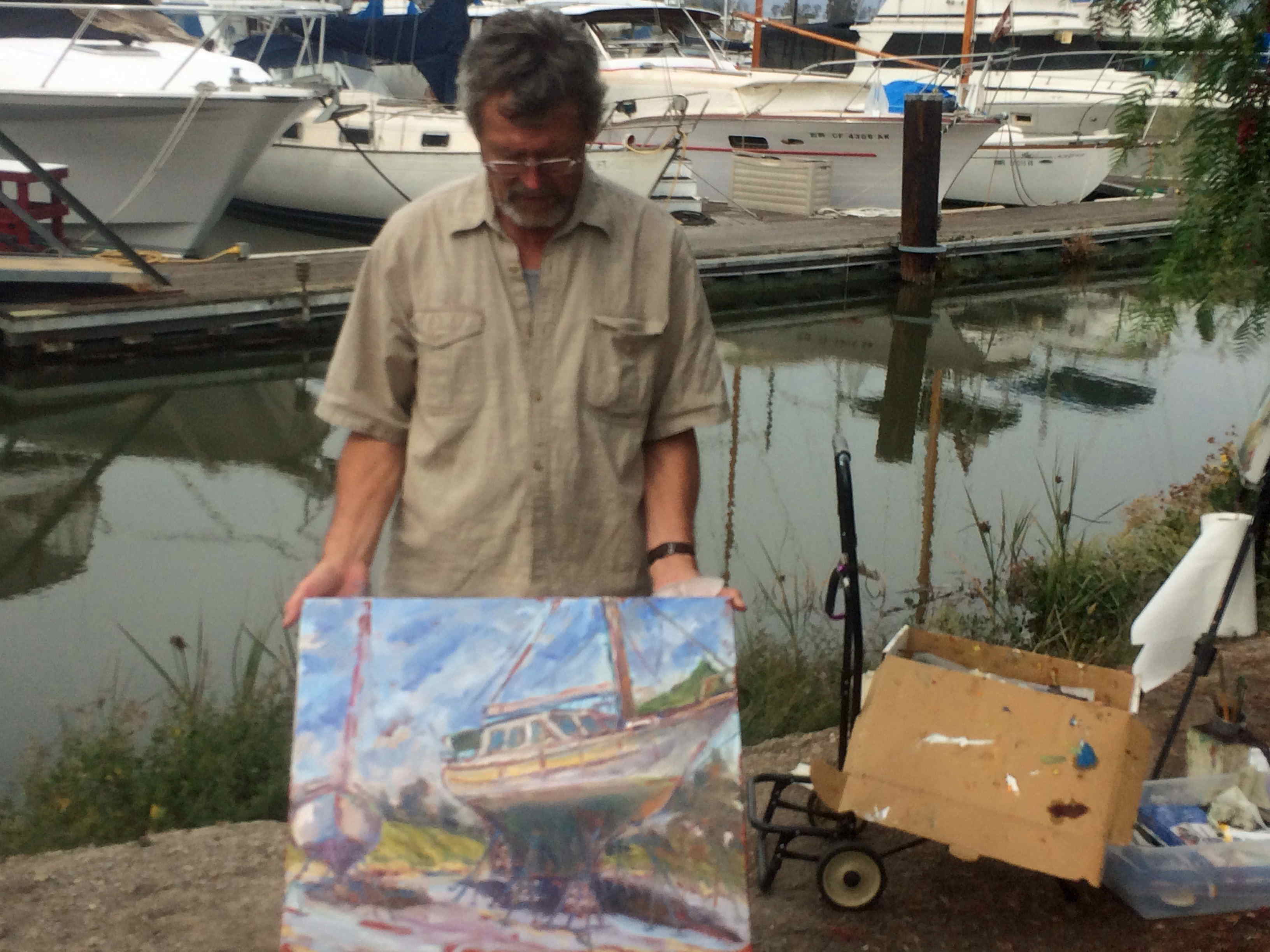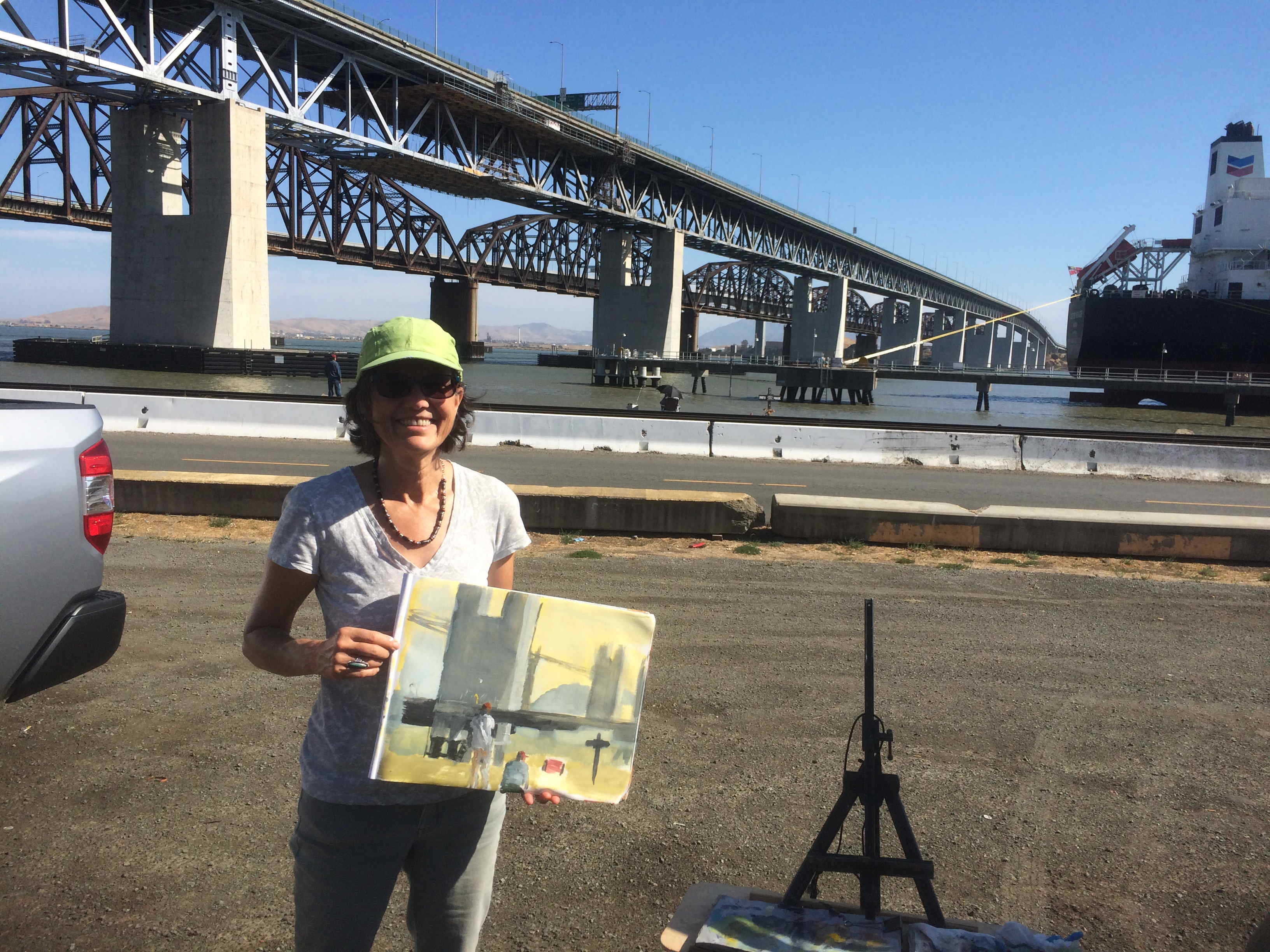 DaGroup paint-outs are every Sunday (or sometimes Saturday). 
Painting times are generally from 11am to 3pm ... refer to schedule below. Critiques will be at the end time, at locations deemed best at the time. Paintout locations are subject to change due to current events and/or weather ... Check this schedule a couple of days before to verify location and obtain more details, such as directions.  Bring a bag lunch. Come and enjoy the day.
Rain cancels
Details are below.
______________________
2019 (schedule subject to change; check website before you head o
DAGROUP SCHEDULE 2020 - SUNDAYS 11am to 3pm
Apr. 5 - New Wetland Trail by Bayfront Park, Pinole
Directions from Benicia: Take hwy 780 west, then hwy 80 south toward SF, Take exit 22 for Pinole Valley Road, turn right onto Pinole Valley Road, continue straight onto Tennent Ave, go to end of Tennent Ave for trailhead. (it is where we painted the Fernandez mansion in the past)
Apr. 12 - ECKLEY PIER
        Directions: Take hwy 780 west; take hwy 80 south; take Pomona St exit toward Crockett; turn left onto Pomona St (1.3m); Pomona St turns slightly left and becomes George Miller Trail (1.0m); turn left into entrance ... paint at hilltop or take road down to pier.
Apr. 19 - Point Pinole Regional Shoreline (Atlas Road)
11am to 3pm
Bring wheels to find your spot. Shuttle to point runs periodically … check their website.
Directions from Benicia: Take hwy 780 west then hwy I-80 toward SF (9.3m); use two right lanes to take exit 20 toward Fitzgerald Dr/San Rafael/I-580; turn right onto Richmond Pkwy (signs for I-580) (1.2m); turn right onto Atlas Road (1.4m); road ends at parking lot.
Apr. 26 - Point Richmond, Nicholls Nob The top of Crest Ave
Has gorgeous 360 degree views of the bay, Point Richmond, and of the Miller Knox Regional Park. The painting spots are shady, and will appear almost immediately after leaving the trailhead. This trailhead leads to a comfortable paved road that goes up to the flat top of this hill, for those who prefer carting their gear. A strenuous hiking path going straight up also ends at the top. This short path can be a shortcut for someone fit with their gear in a backpack. People who don't want to walk all the way to the top will be happy at the trailhead, or the nearby shoreline parks. 
Directions: From 80, take the Cutting exit all the way to Point Richmond if you are coming from El Sobrante or Pinole. If you are coming from Berkeley, take 580 to Cutting Ave, then follow signs to Point Richmond. Go up Washington Ave, then left on Crest Avenue all the way to the trailhead near the top of this hill. Bathrooms are down the hill at the shoreline parks which are also a great place to paint.
May 3 - NANTUCKETT, CROCKETT
Directions from Benicia: West on hwy 780; south on hwy 80; take Pomona Street exit toward Crockett (first exit over bridge); left onto Pomona; left onto Port Street and continue on Dowrelio Drive to end parking lot.
May 10 - CROCKETT DOWNTOWN
        Directions from Benicia: West on hwy 780; south on hwy 80; take Pomona Street exit toward Crockett (first exit over bridge); left onto Pomona to Second Street area ... paint anywhere downtown or nearby neighborhoods.
May 17 - MARIN HEADLANDS, Ocean views
        Directions: (avoiding bridge tolls) West on hwy 780; east on hwy 80; west on hwy 37; south on hwy 101 (18.9m); take last exit before Golden Gate Bridge toward Sausalito; turn left onto Alexander Ave (394 ft); take the 1st right onto Conzelman Road (1.1m); at the traffic circle, take the 3rd exit and stay on Conzelman Road (1.8m) (goes up hill, then down steep grade of awesome ocean views - watch roadway!); Conzelman Road turns slightly left (0.7m); at first stop sign (where you first see other roads) go left into parking lot, then walk on trail about 100 feet to see fabulous GG view OR turn right at stop sign toward Field Road; then take left onto Field Road (few hundred feet); then take 1st right into parking lot ... great views of ocean shoreline.
May 24 - Benicia/Straits Overlook
Directions: Take East 2nd St. exit off of hwy 780; go down the hill towards the water on East 2nd St; turn right on East N St (before the traffic light); park around the first stop sign … the little park is on the left. One can also drive to the end of East N St. and then go into the church parking lot (if not full from a Sunday service) and paint at the lower end of the parking lot for more views (or park on the street and walk your painting stuff up there. 
May 31 - MEEKER SLOUGH
Driving directions from 580– For Meeker Slough, you need to park in Bayside (off Marina Bay Parkway) and walk a short path to the slough then turn right, then left at the bridge. 
Richmond, Meeker Slough/Western Stege Marsh A short paved trail leads to shaded painting spots with close-up views of the slough, its fauna and flora, and the marsh beyond. If willing to walk a little longer, you'll enjoy expansive views of the bay and Albany Hill, but will no longer find shaded painting spots. There are bathrooms about half a mile to the west at Shimada Park. Directions: From Berkeley, take hwy 80, then hwy 580 toward the Richmond Bridge. Take the South 23rd St/Marina Bay Pkwy exit off hwy 580. Turn left (over hwy) on Marina Bay (1st traffic light). Turn left on Bayside Drive off Marina Bay. From the parking area, it's approximately 1 block to the Meeker Slough.Continue on Marina Bay across Regatta (4th traffic light). Continue to end of Bayside Drive.  There is a small area to park (10 spaces or so). If the parking lot is full, you can park on nearby Shimada Park and walk approximately two block to the same slough.
Jun. 7 - Williams Road, Fairfield
11am to 3pm
        Directions from Benicia: Take hwy 680 north; then hwy 80 east (0.2m), then take Suisun Valley Rd/Pittman Rd exit and turn left at light (5.5m); when road turns sharp left, take a slight right onto Williams Road (dead end). Paint anywhere along road.
Jun. 14 - Old Lakeville Road No. 3
11am to 3pm
        Directions from Benicia: Take hwy 780 west; then north onto hwy 80; then west onto hwy 37 (15.5m); turn right at 2nd light onto Lakeville Hwy (2.2m); turn right (signed) at Old Lakeville No 3 Road. Paint anywhere along road.
Jun. 21 - Benicia MARSH ALONG 680 MORROW LANE
Directions from Benicia: Take hwy 680 north(5.3m); take exit 63 toward Parish Road; turn right onto Parish Road; turn right onto Goodyear Road(0.7m); turn left onto Morrow Lane. Park along side of gravel road … don't go across railroad tracks.