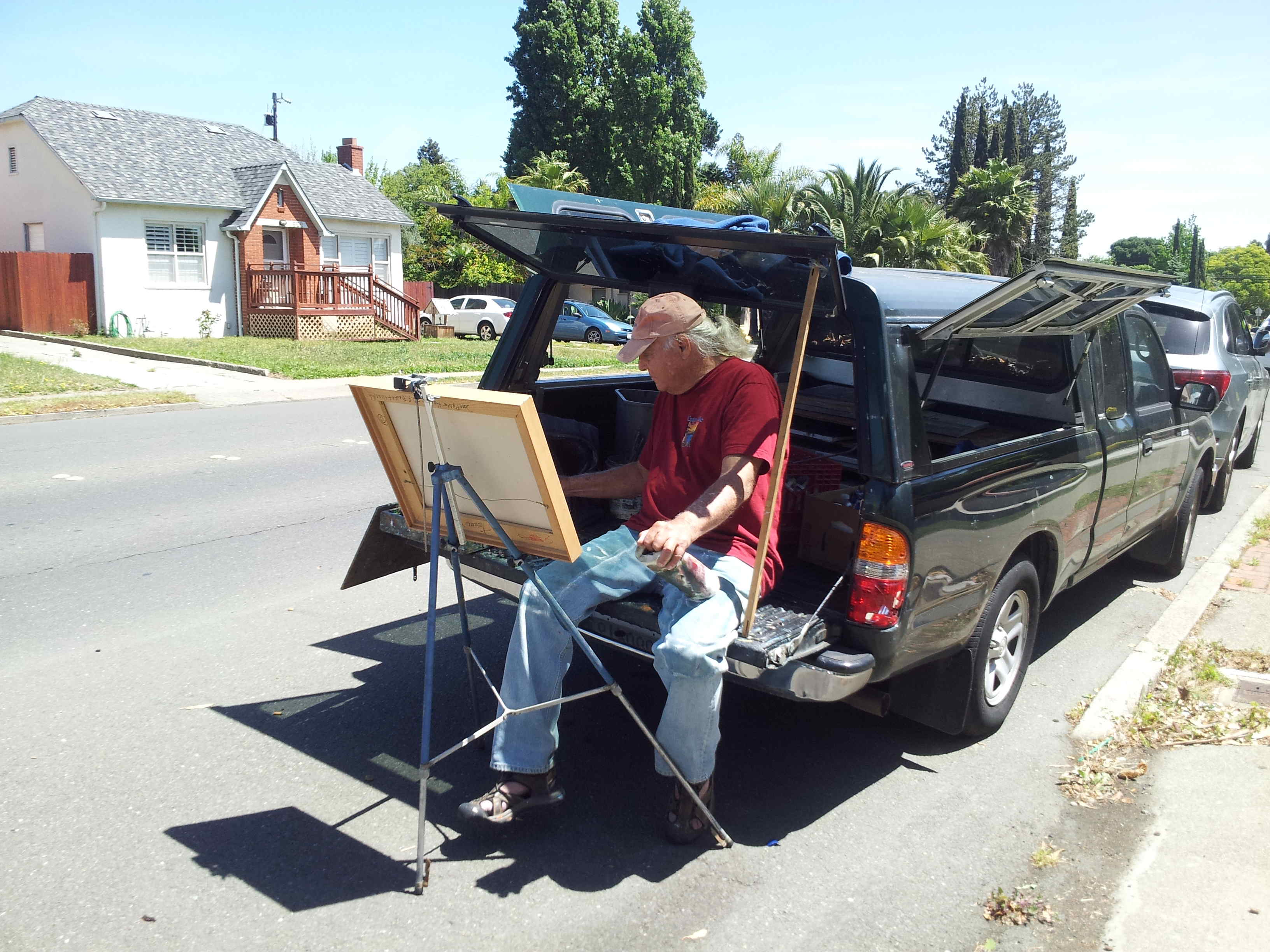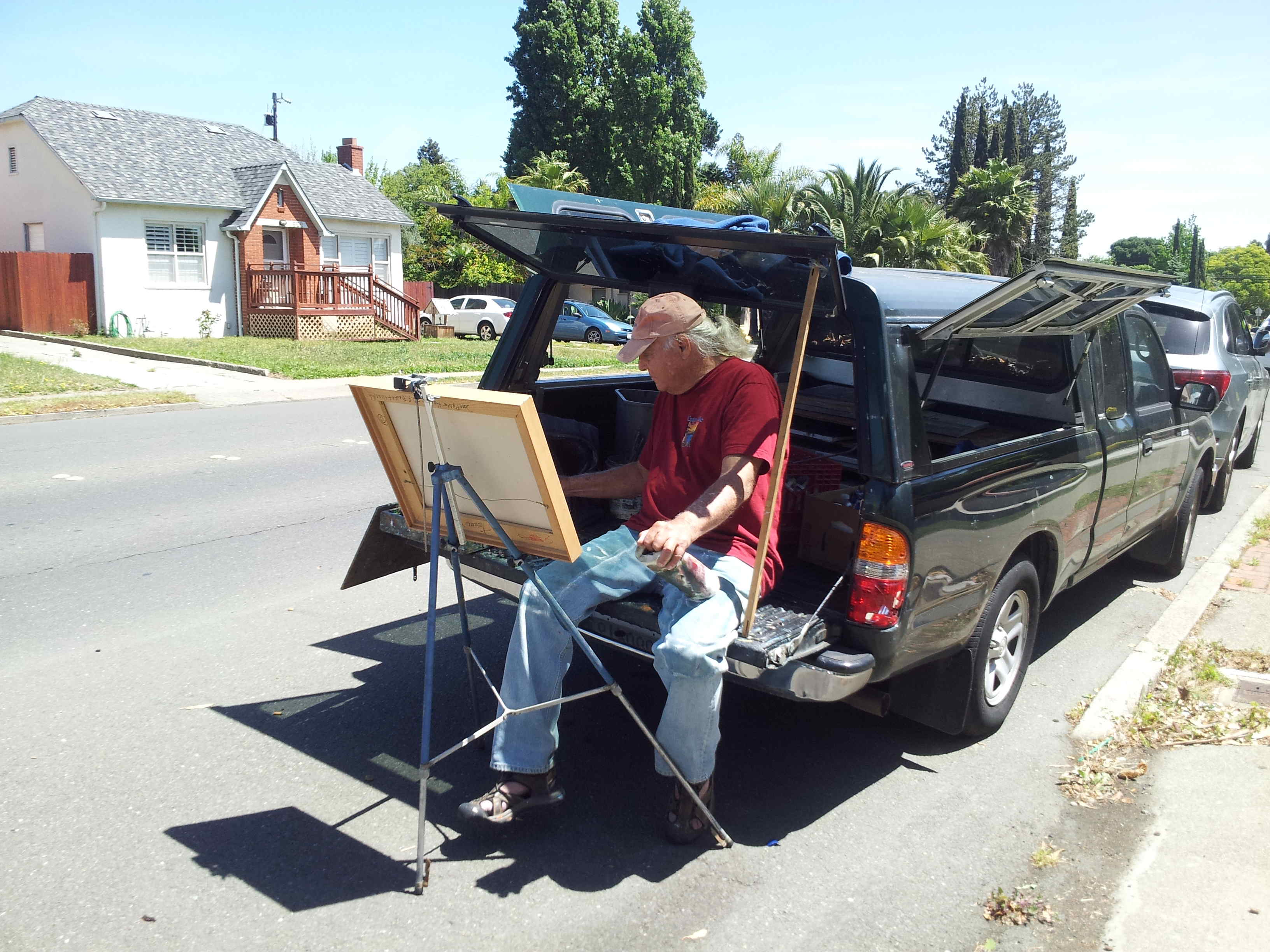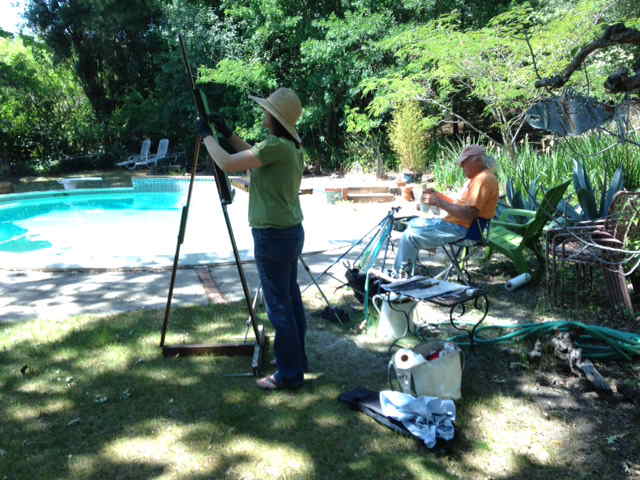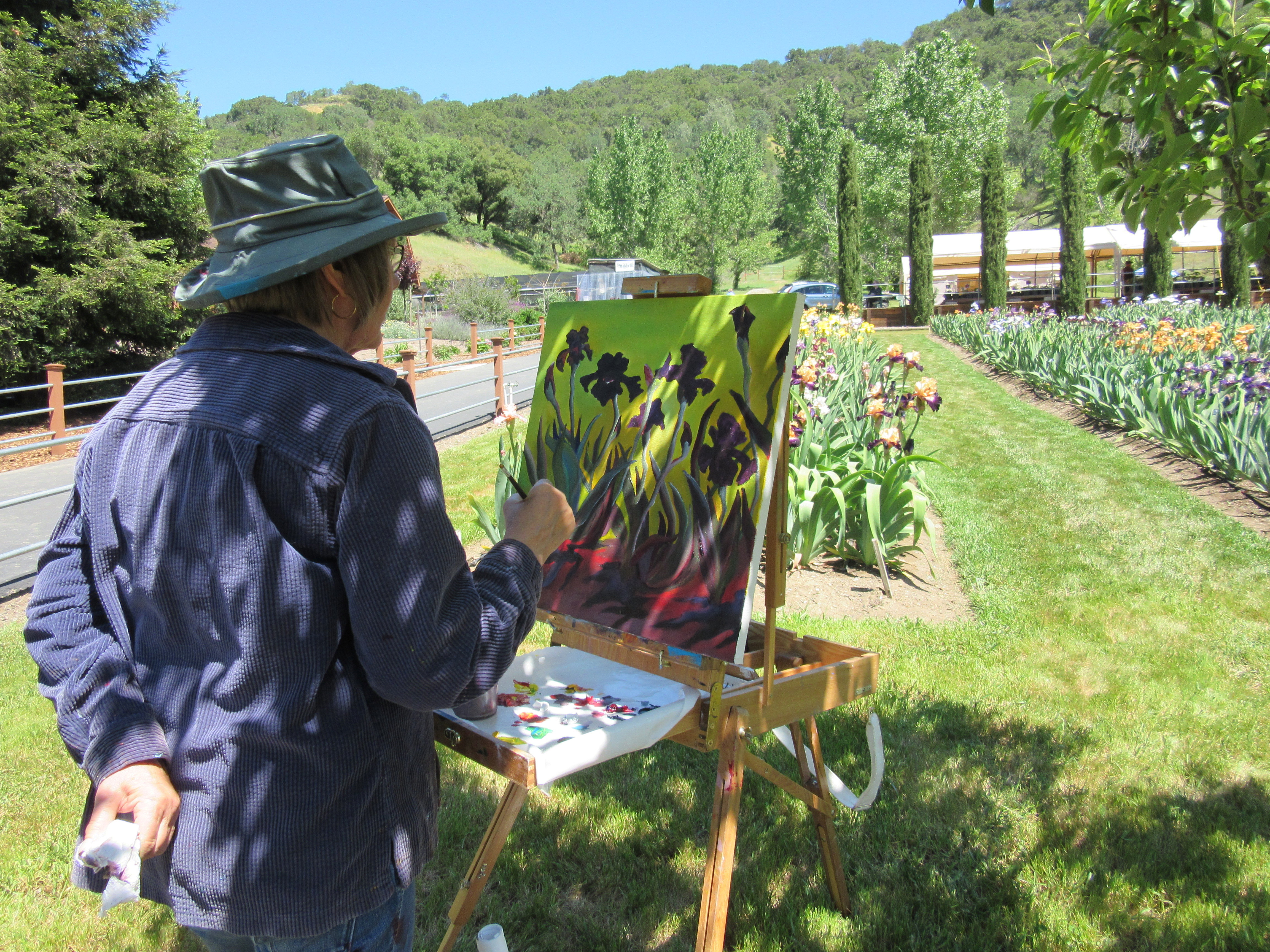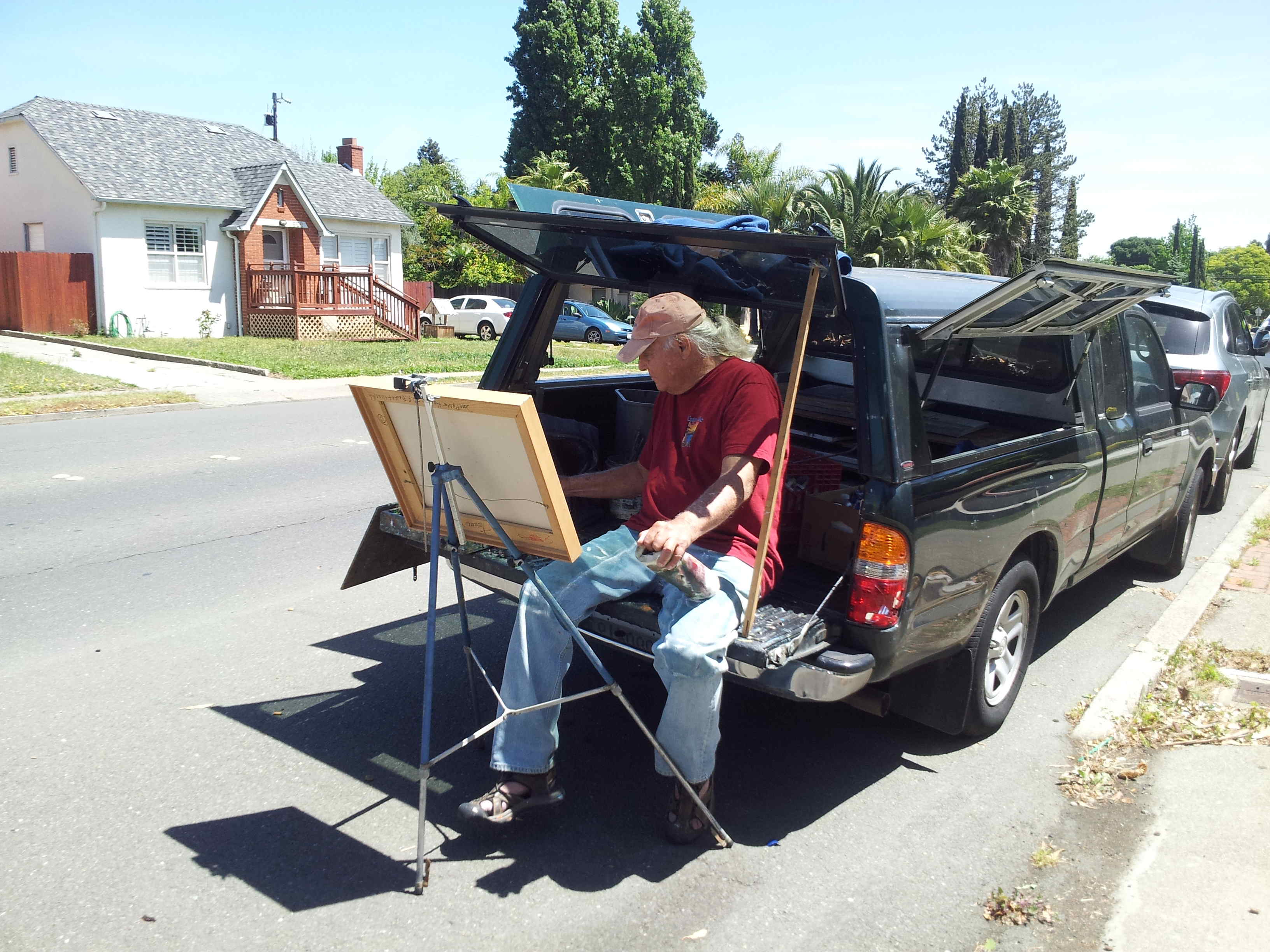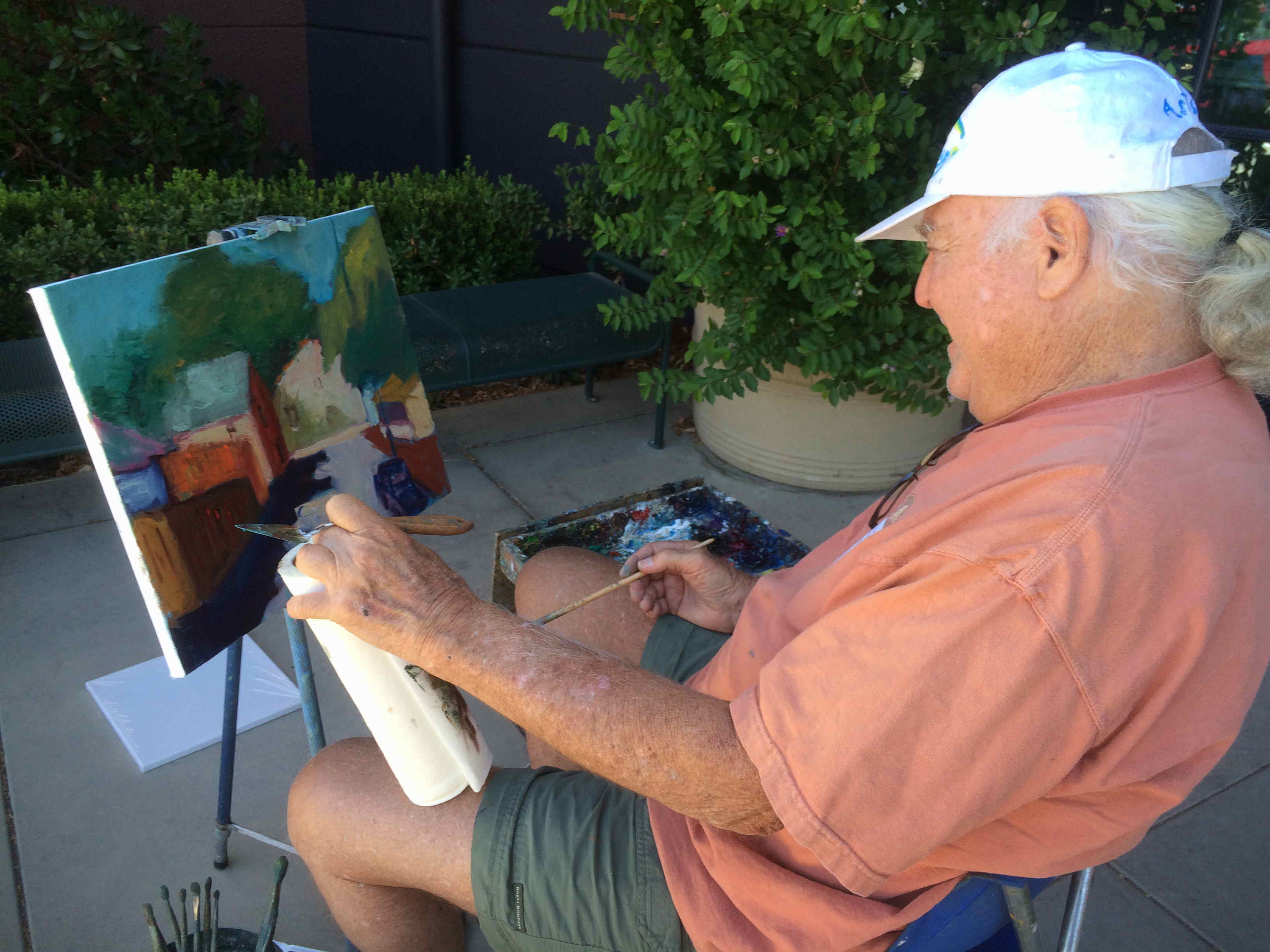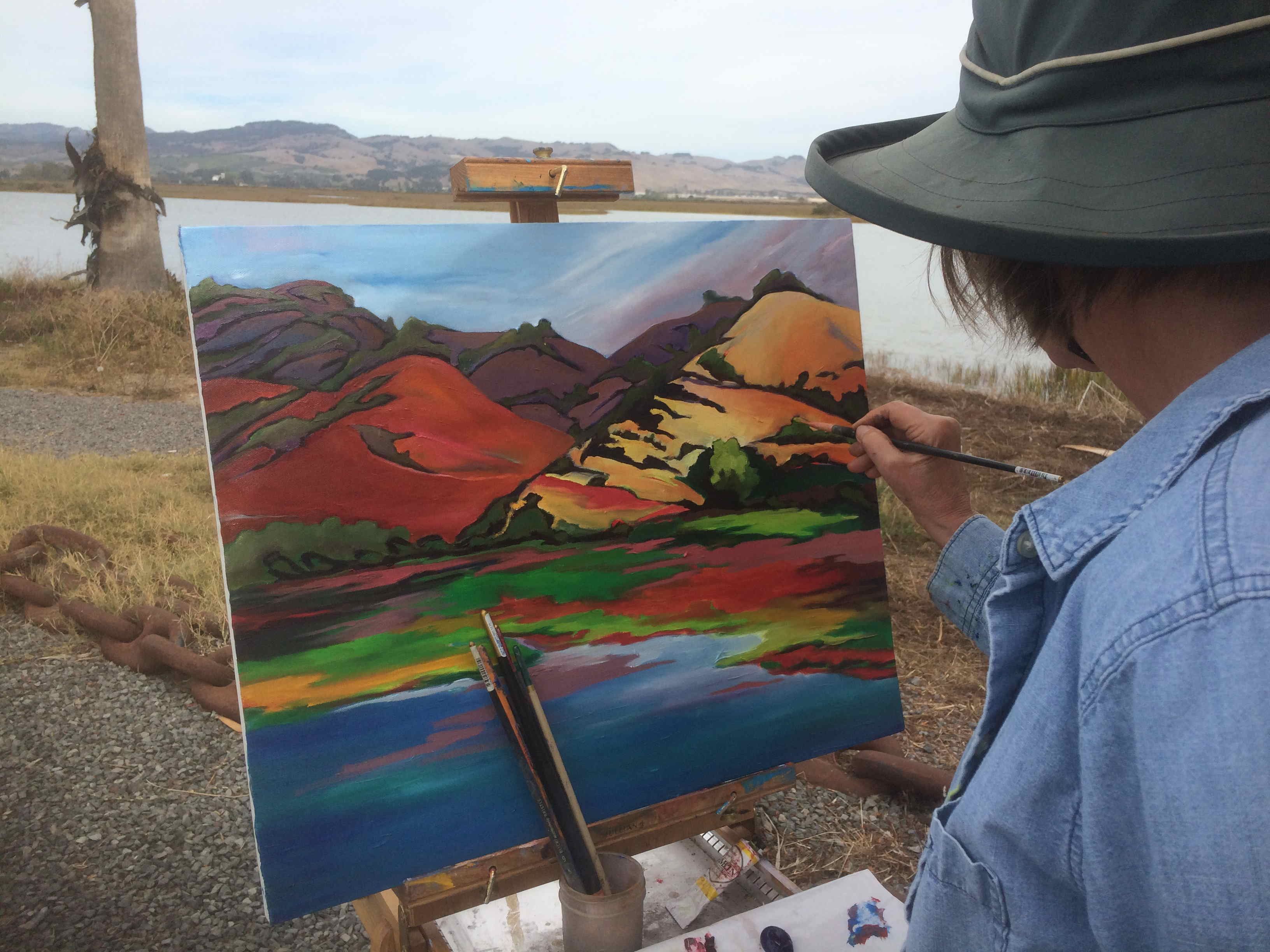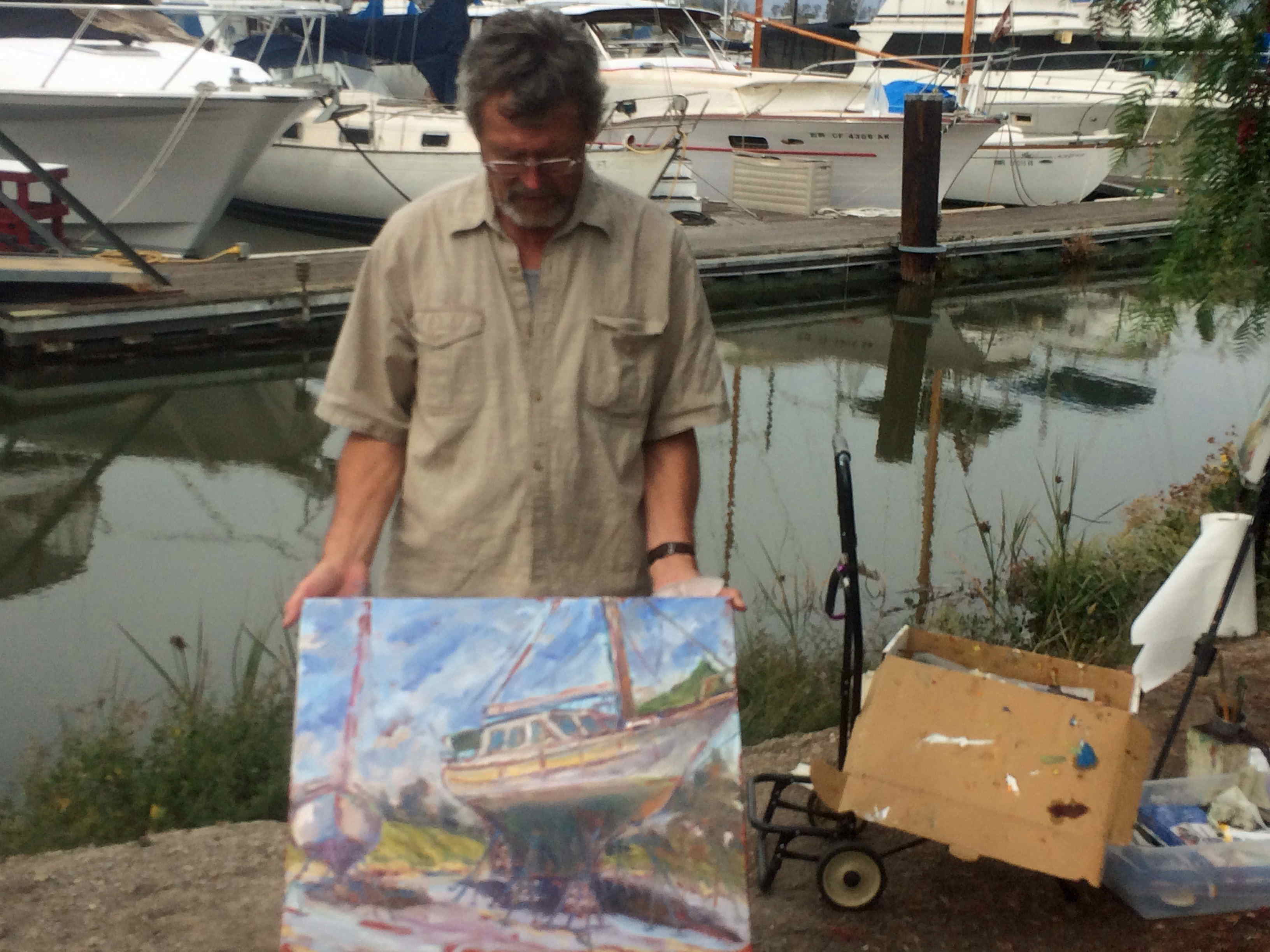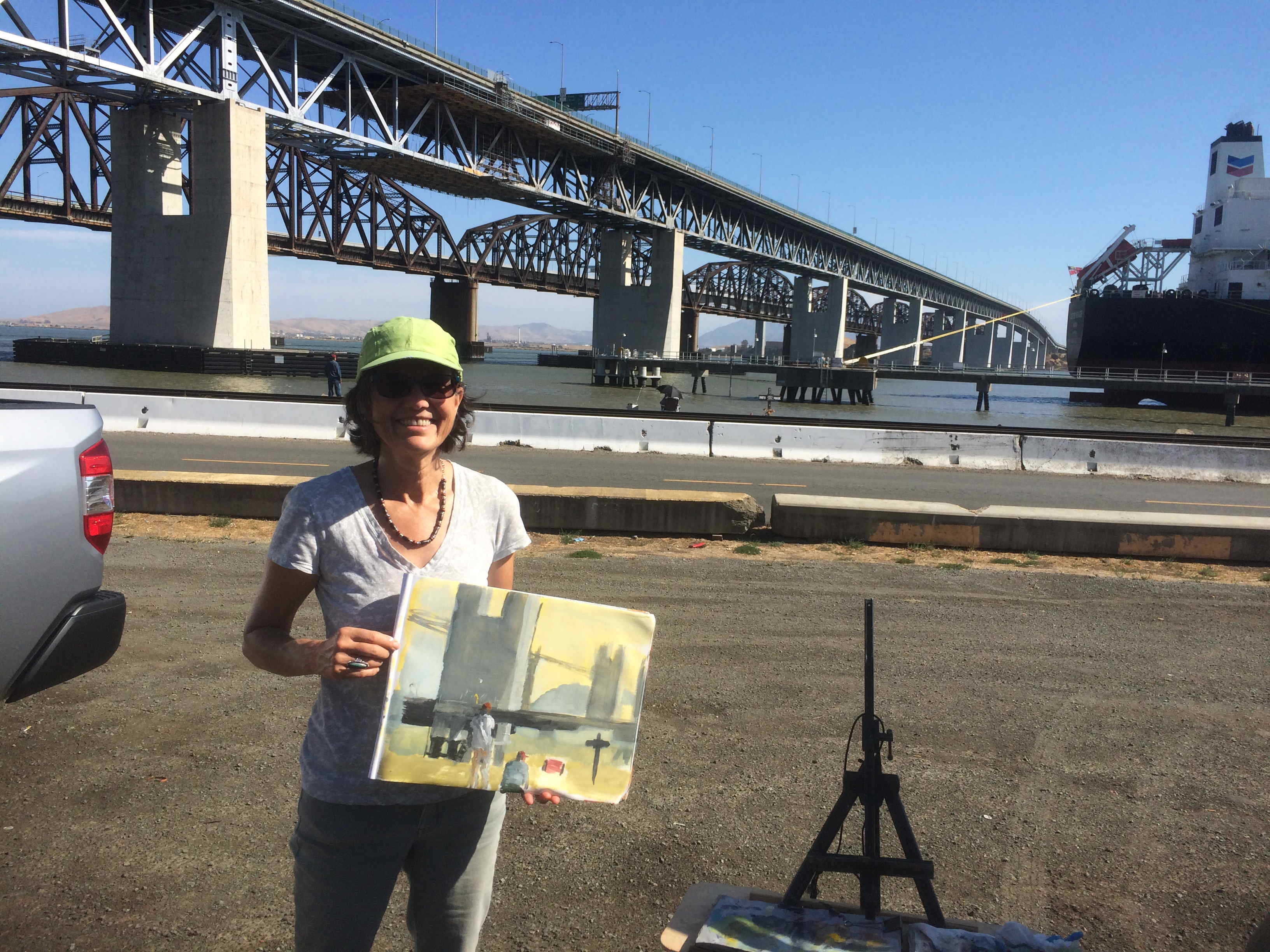 DaGroup paint-outs are every Sunday (or sometimes Saturday). 
Painting times are generally from 11am to 3pm ... refer to schedule below. Critiques will be at the end time, at locations deemed best at the time. Paintout locations are subject to change due to current events and/or weather ... Check this schedule a couple of days before to verify location and obtain more details, such as directions.  Bring a bag lunch. Come and enjoy the day.
Rain cancels
Details are below.
______________________
2022 (schedule subject to change; check website before you head out)
DAGROUP SCHEDULE 2022 - SUNDAYS 11am to 3pm
During COVID19 restrictions be careful, follow regulations and maintain distancing. Note that during the restrictions, artists may be independently chosing their painting spots ... so attendence at the sites below are iffy.
2022
SUNDAYS 11 am to 3 pm
Jan 2 - 12/26 Benicia, at end of West H Street
Directions: Take Benicia's E 2nd St exit from hwy 780; go towards water on E 2nd St; take a right onto Military E; take a left onto W 2nd St; take a right onto W H St; go to end. Enjoy the day.
Jan 9 - 8403 Wildcat Dr, El Cerrito
At the canyons edge on dead end street.
On Apple Maps: 8403 Wildcat Dr <https://maps.apple.com/?address=8403%20Wildcat%20Dr,%20El%20Cerrito,%20CA%20%2094530,%20United%20States&ll=37.931100,-122.294525&q=8403%20Wildcat%20Dr&_ext=EiYpyvz+GZv2QkAxr/LhzDaTXsA5SNIkdsH3QkBB1/mQM3ySXsBQAw%3D%3D>
Google
37°55'51.3"N 122°17'40.2"W
Jan 16 - 5100 Channel Ave, Richmond
At end of Channel Ave is a path to the San Francisco Bay Trail
From hwy 580 take exit 11 for Bayview Ave and go towards water (bay). Turn left at the 1st cross street onto Seaport Ave. Turn left at the 1st cross street onto S 51st St. Destination will be at end of Channel Avenue.
Jan 23 - Lake Temescal
Directions from Benicia: South on hwy 680 (12mi); west on hwy 24 (9mi); take first exit after going through Caldecott tunnel toward Tunnel Rd/Caldecott Lane (0.2mi); slight left onto Caldecott Lane (0.1mi); turn left onto Fwy Overpass (374 ft); turn right at the 1st cross street onto Broadway (0.7mi); turn left into signed park entrance (fee) or park outside along Broadway for no fee.
Jan 30 - Rodeo Beach
Directions: (avoiding bridge tolls) West on hwy 780; east on hwy 80; west on hwy 37; south on hwy 101 (18.9m); take last exit before Golden Gate Bridge toward Sausalito; take a sharp right onto Alexander Ave (signs for Sausalito) 0.3m; slight left onto Danes Dr (0.1m); continue onto Bunker Rd (3.0m); slight left onto Mitchell Rd (0.5m); park in lot at end of road or on the left on the way in.