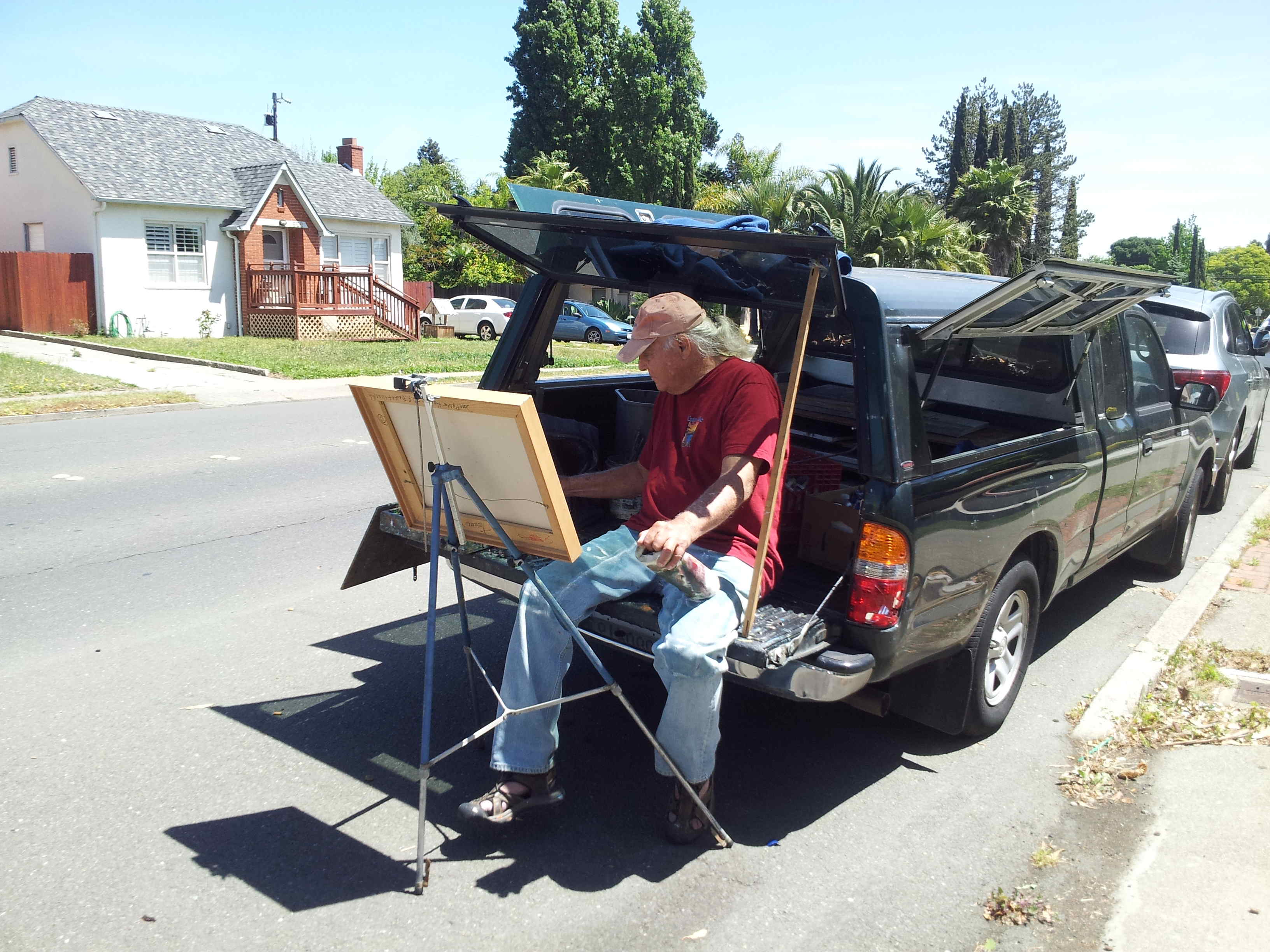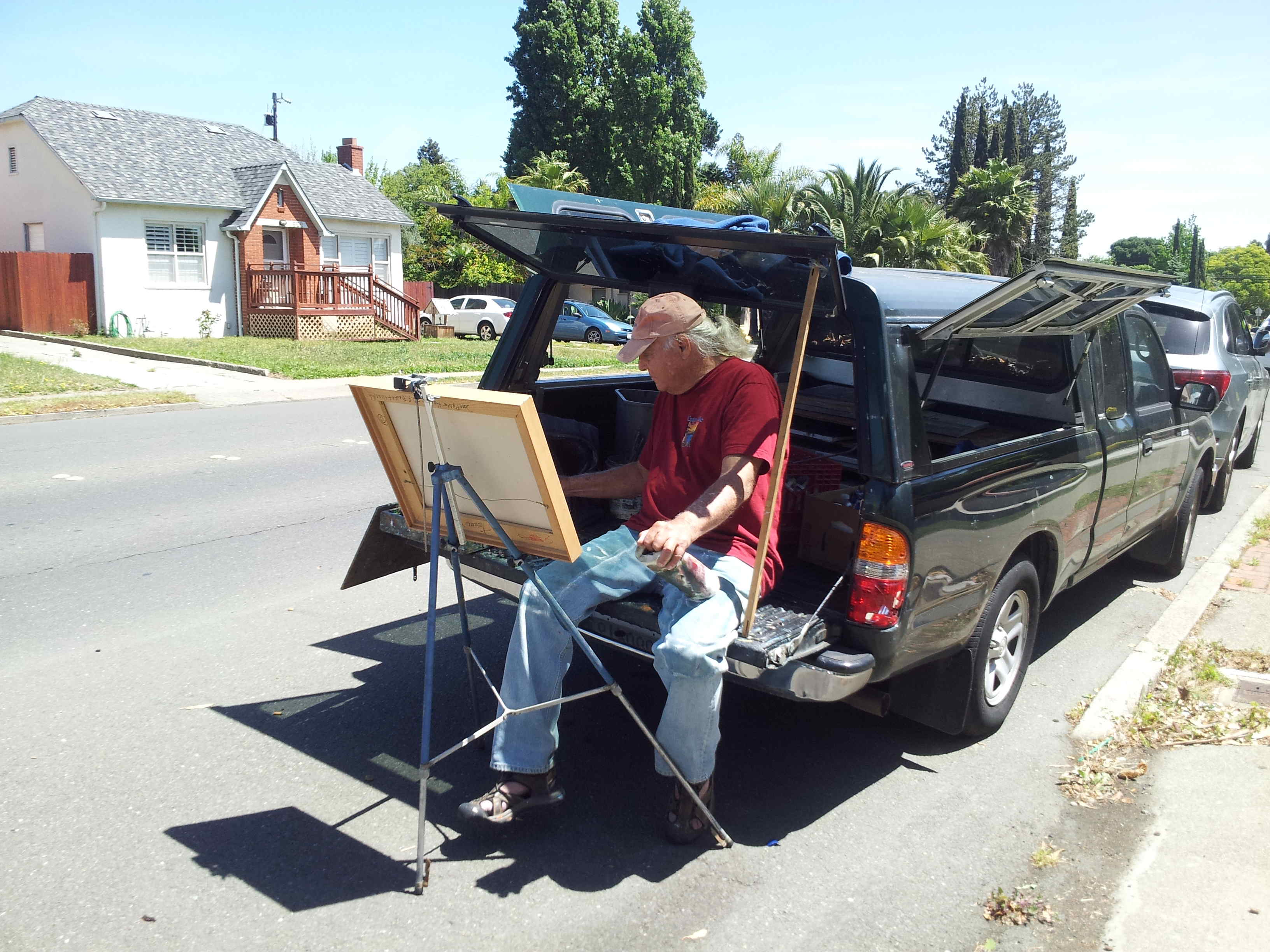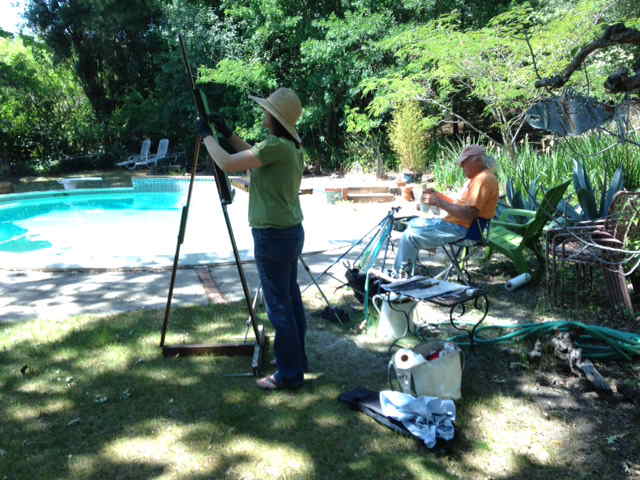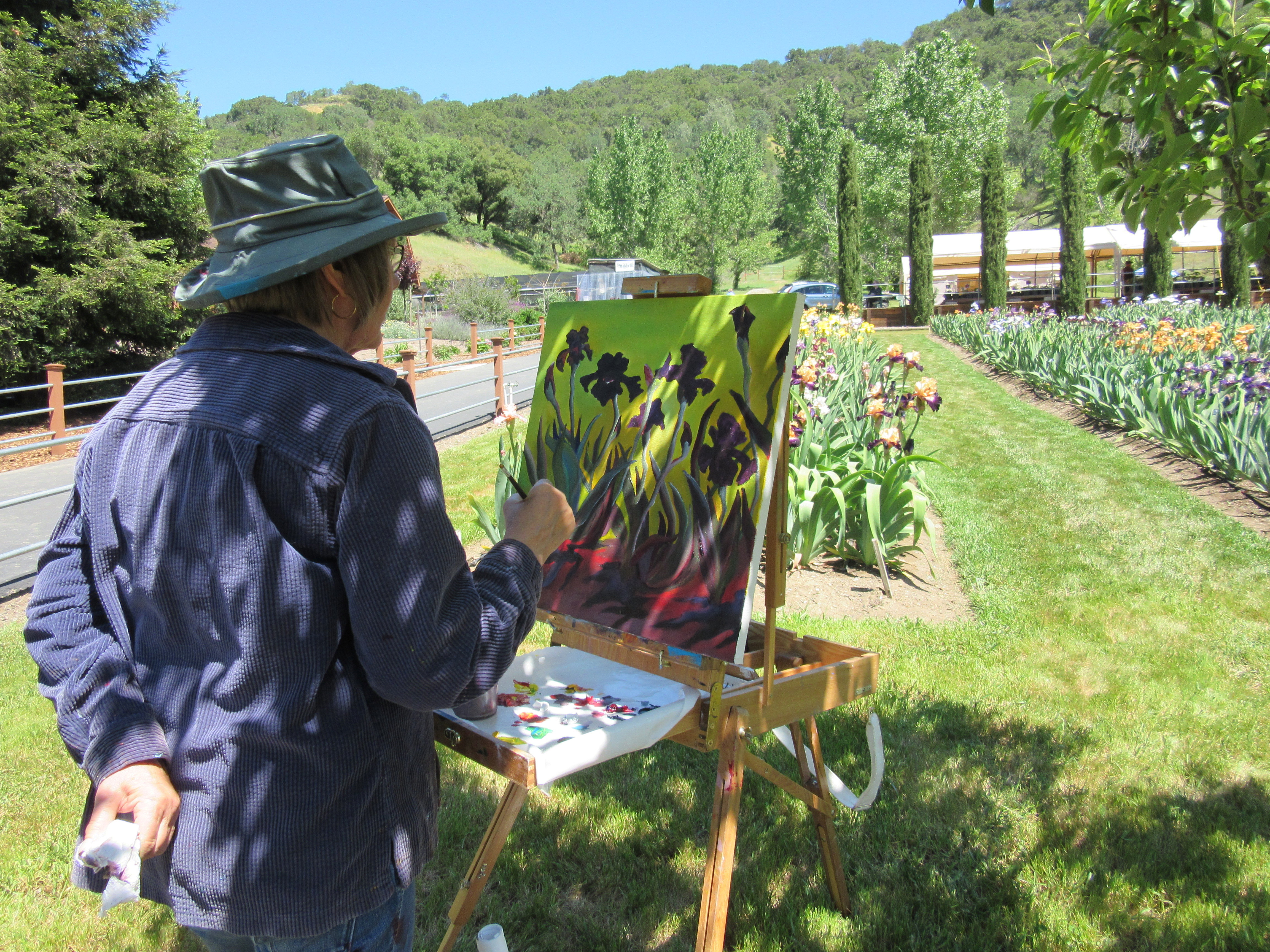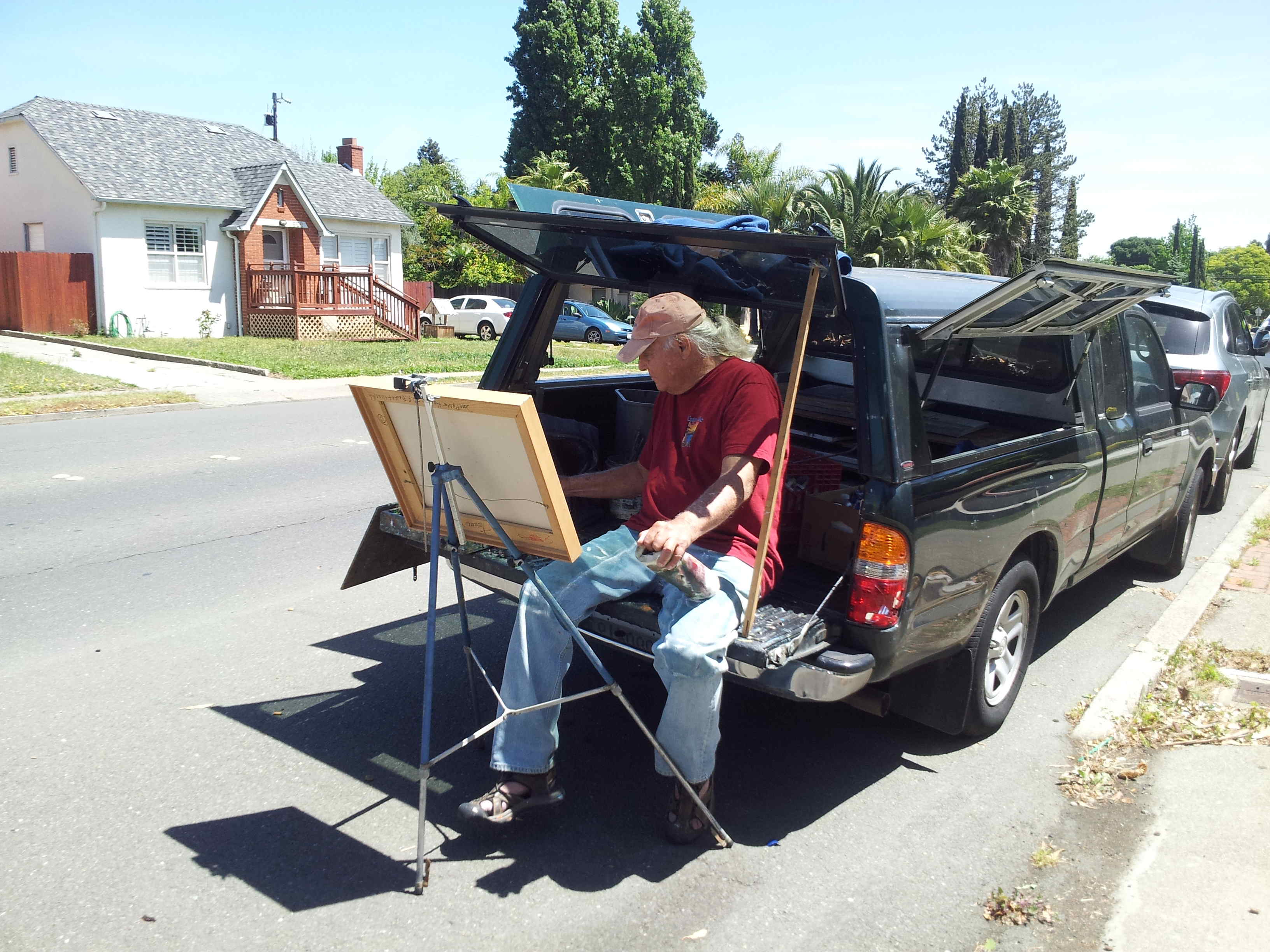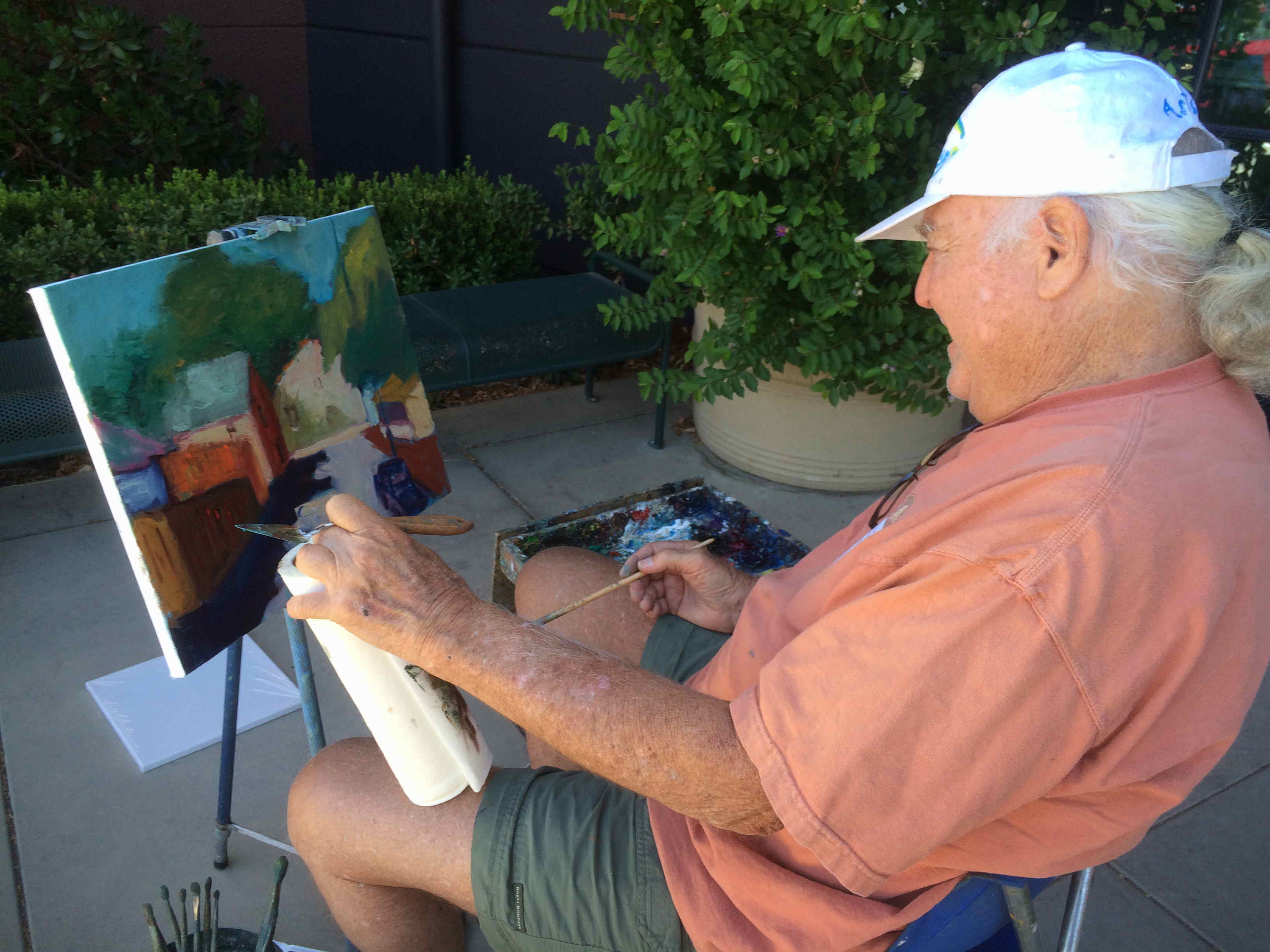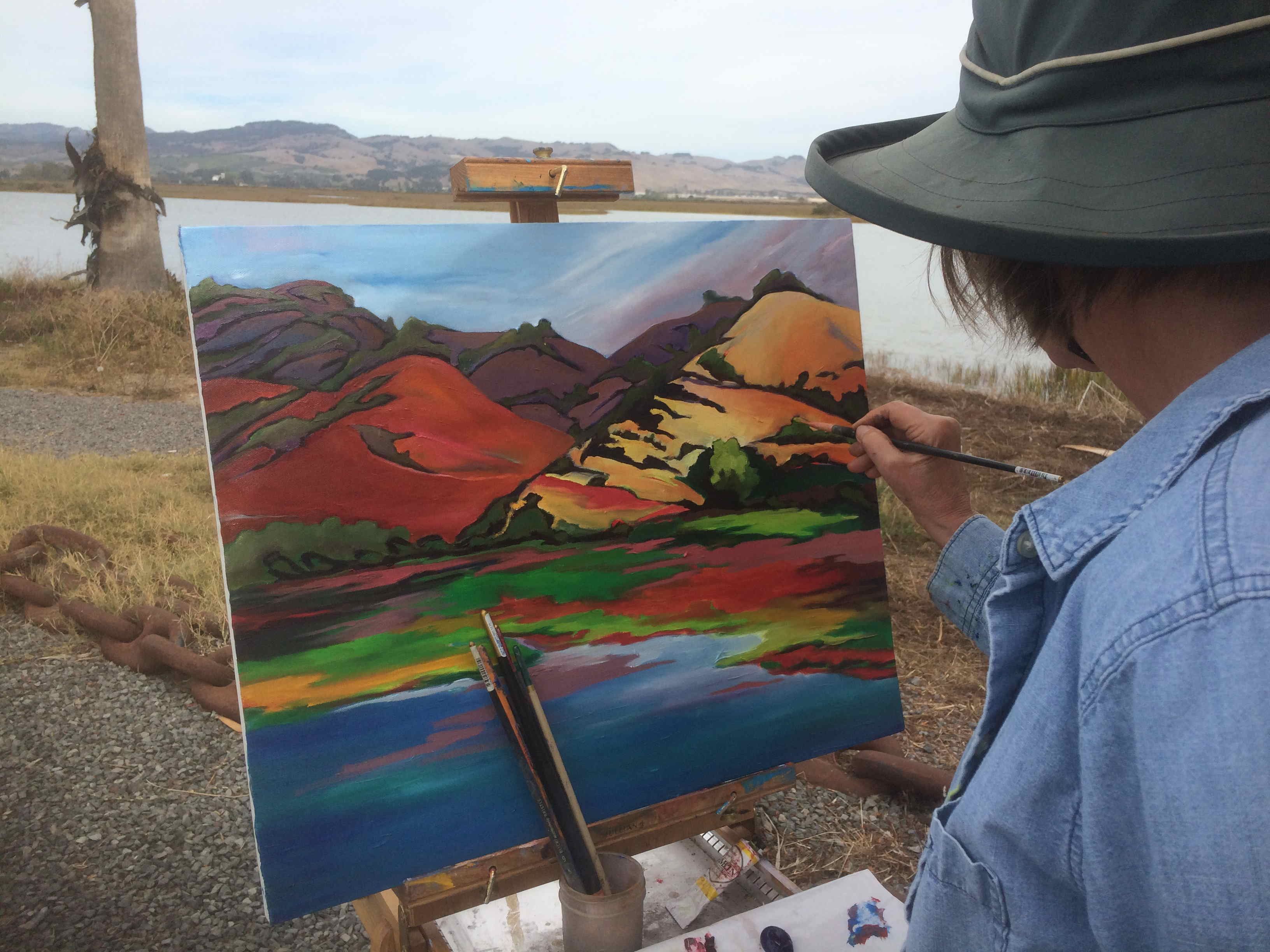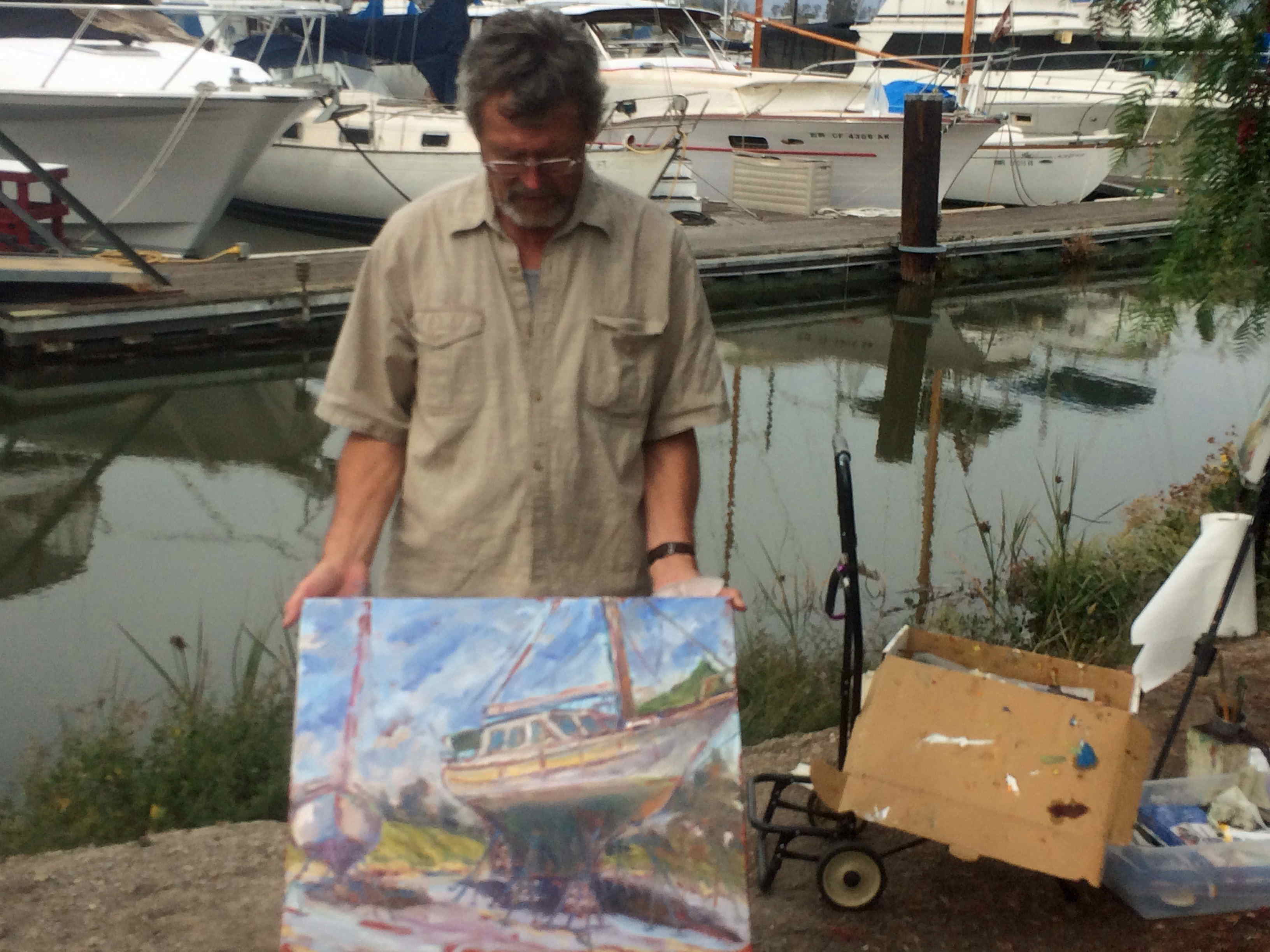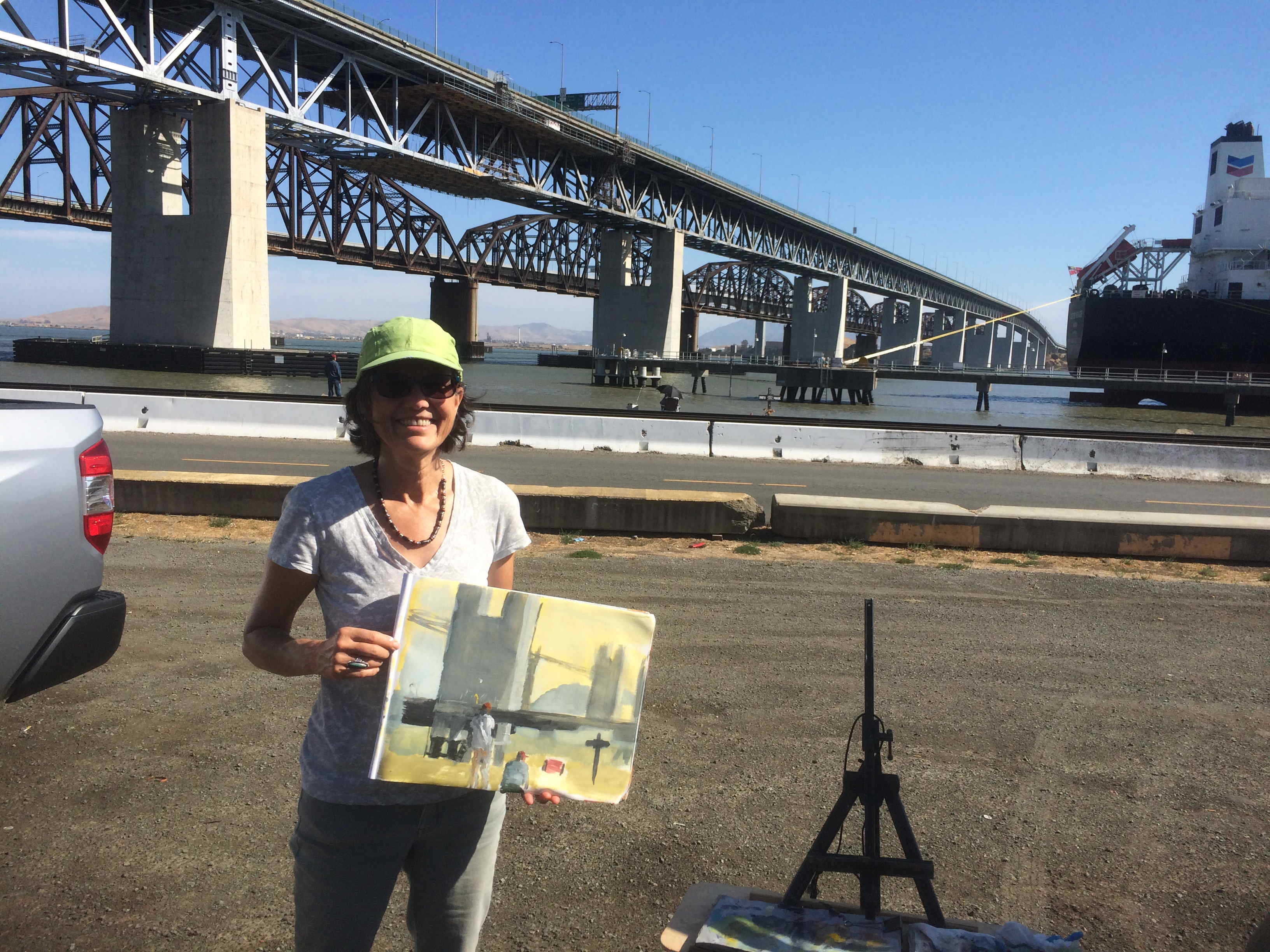 DaGroup paint-outs are every Sunday (or sometimes Saturday). 
Painting times are generally from 11am to 3pm ... refer to schedule below. Critiques will be at the end time, at locations deemed best at the time. Paintout locations are subject to change due to current events and/or weather ... Check this schedule a couple of days before to verify location and obtain more details, such as directions.  Bring a bag lunch. Come and enjoy the day.
Rain cancels
Details are below.
______________________
2019 (schedule subject to change; check website before you head o
DAGROUP SCHEDULE 2020 - SUNDAYS 11am to 3pm
During COVID19 restrictions be careful, follow regulations and maintain distancing. Note that during the restrictions, artists are independently chosing their painting spots ... so attendence at the sites below are iffy.
Sept 6:
Eckley Staging Area- if driving HWY 80, go EAST through Crockett until you reach Eckleys RD. There is parking right there. Many trails and vistas start there.
If driving from 680, head WEST on HWY 4, turn Right on CUMMINGS SKYWAY, then Right on CROCKET SCENIC HIGHWAY until ECkley RD AND TURN RIGHT TO PARK.
If still hot and smoky, then paintout location will change to Battery Alexander (where we were last Sunday)
Sept 13 :
ROSIE the RIVETER PARK. Museum is closed but has waters edge (the Bay), City scape , Ford channel, Bay trail , Assembly restaurant , and the old Ford plant, ample parking right there.
Directions: Head to 580 WEST, exit Marina Bay Parkway over freeway and turn RIGHT on Wright the LEFT on Harbour way continue Scott enter the driveway with the guard house and drive to the SOUTHEAST CORNER OF PARKING LOT.
Sept 20 :
Napa Marina or Duhig Rd(
Napa Valley Marina
1200 Milton Rd, Napa, CA 94559
https://goo.gl/maps/ ygKinFNzvENLvzCj6
Paint at Marina for water and boat scenes, or along the way in for vineyard and countryside scenes.
vineyards)
Sept 27 :
Rodeo Beach
Fort Cronkhite Parking Lot, 11050 Mitchell Rd, Mill Valley, CA 94941
https://goo.gl/maps/ djoiD2Sokh5FqLuG9
October schedule by Florie
November schedule by Micaela