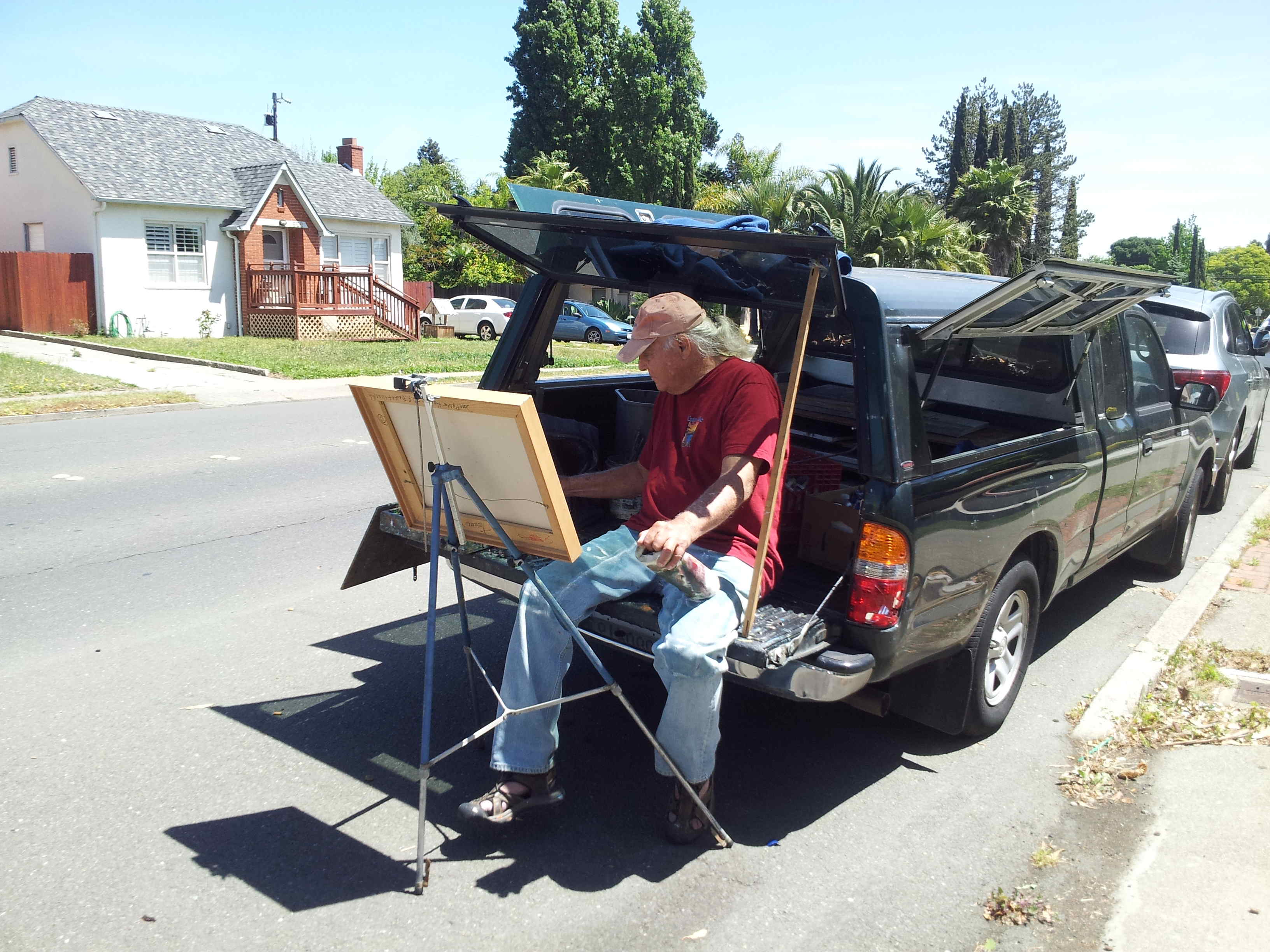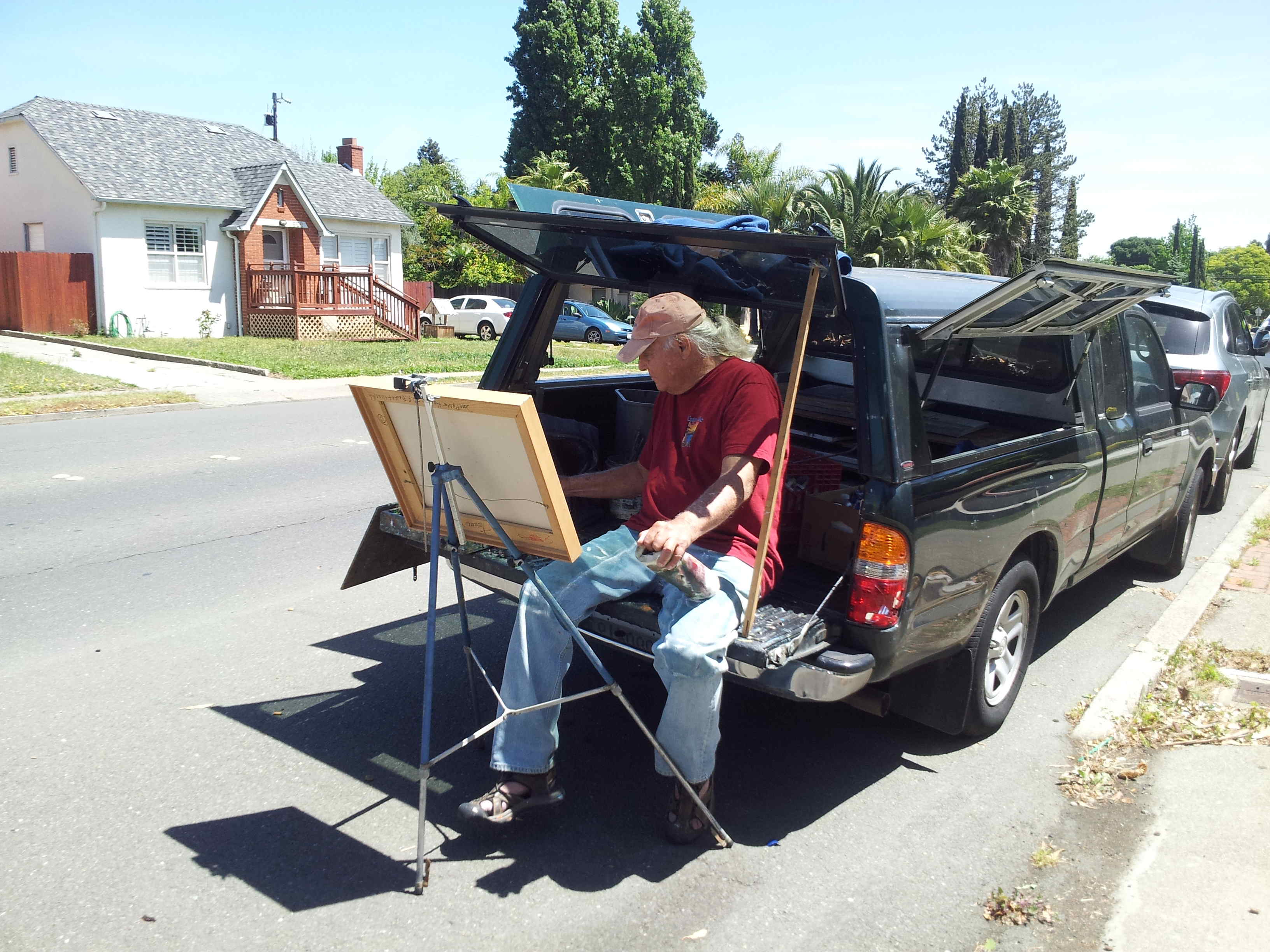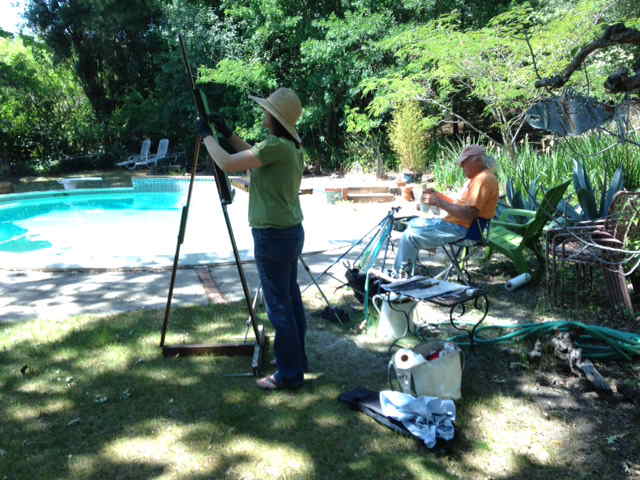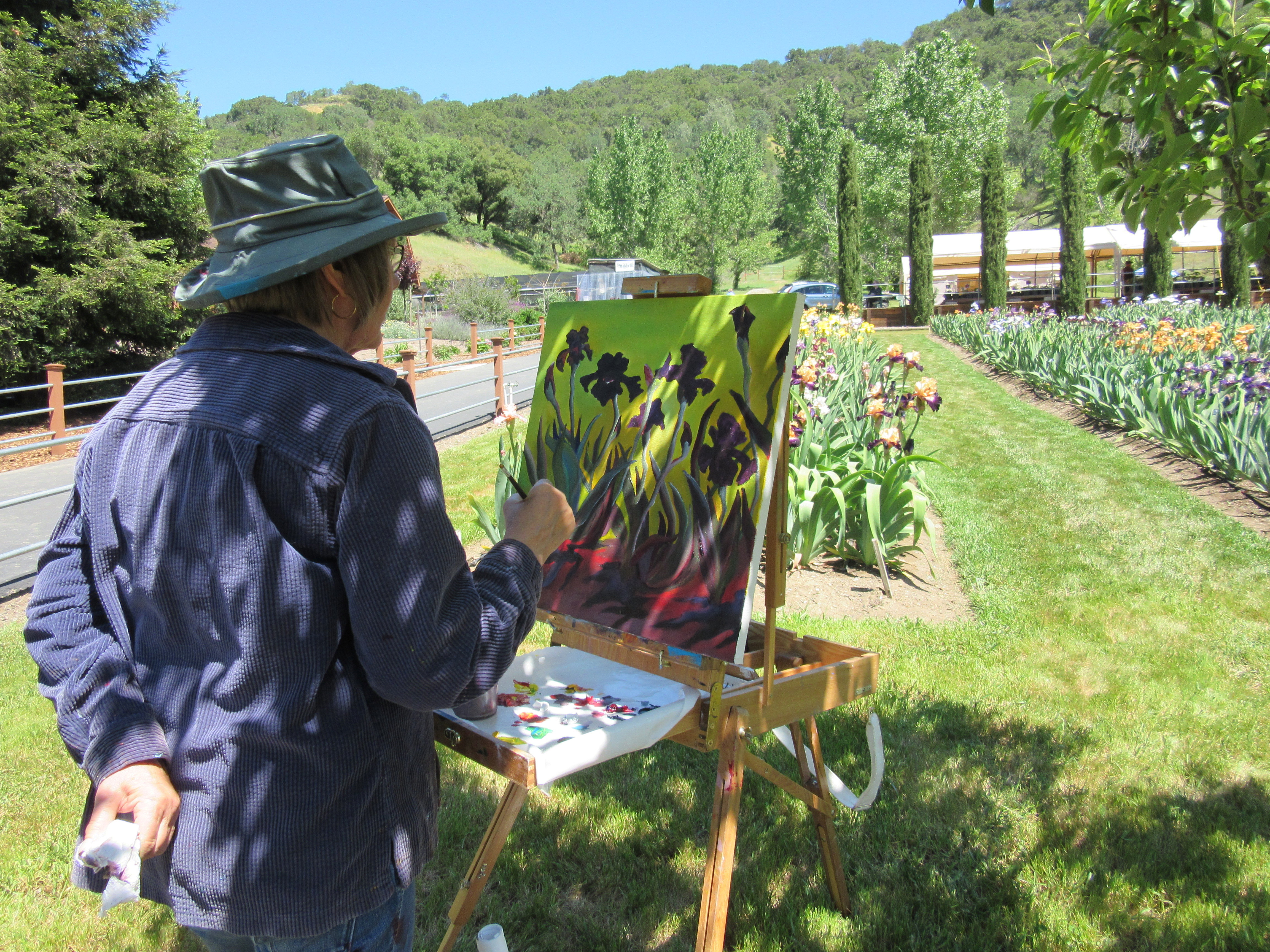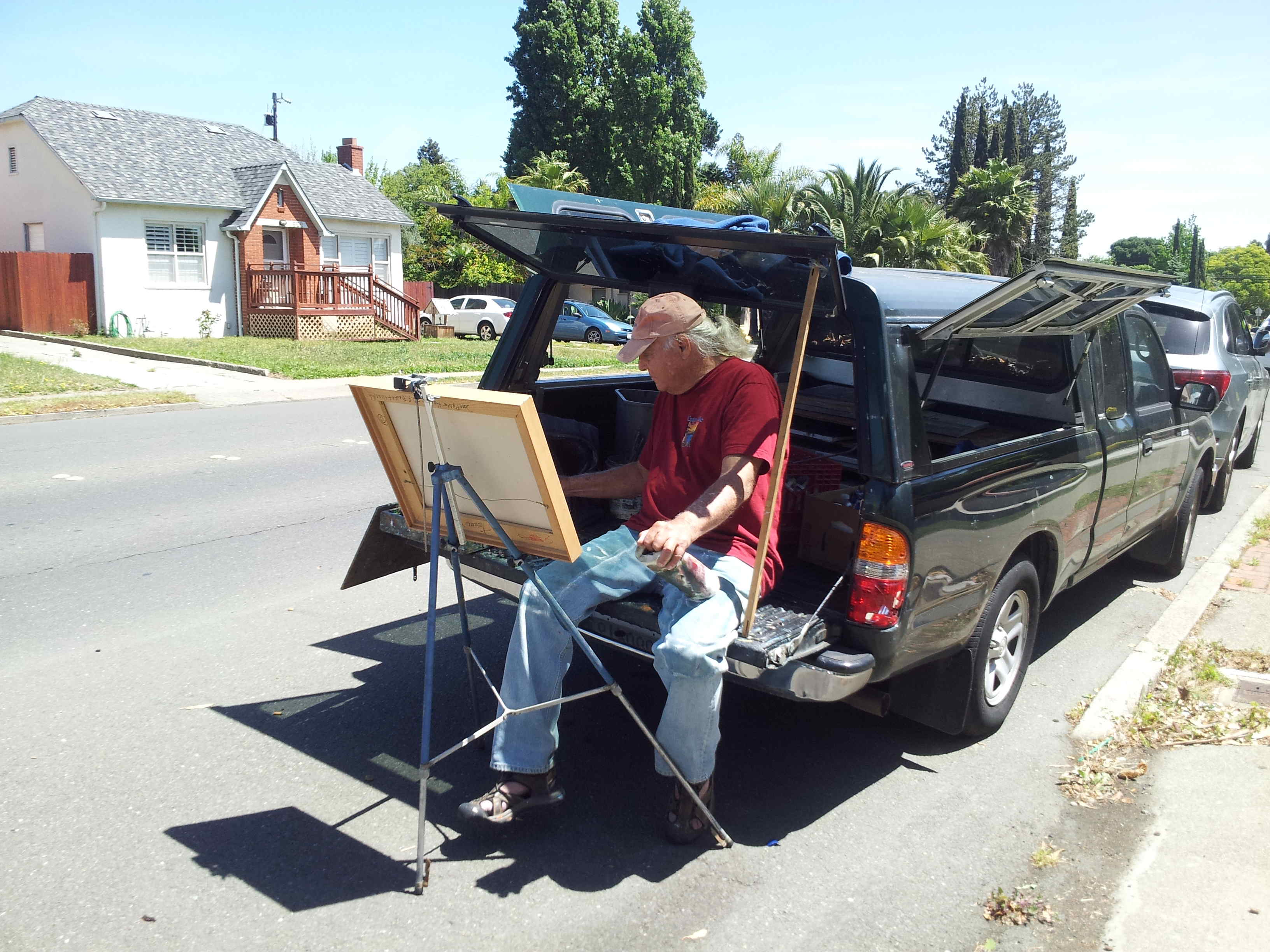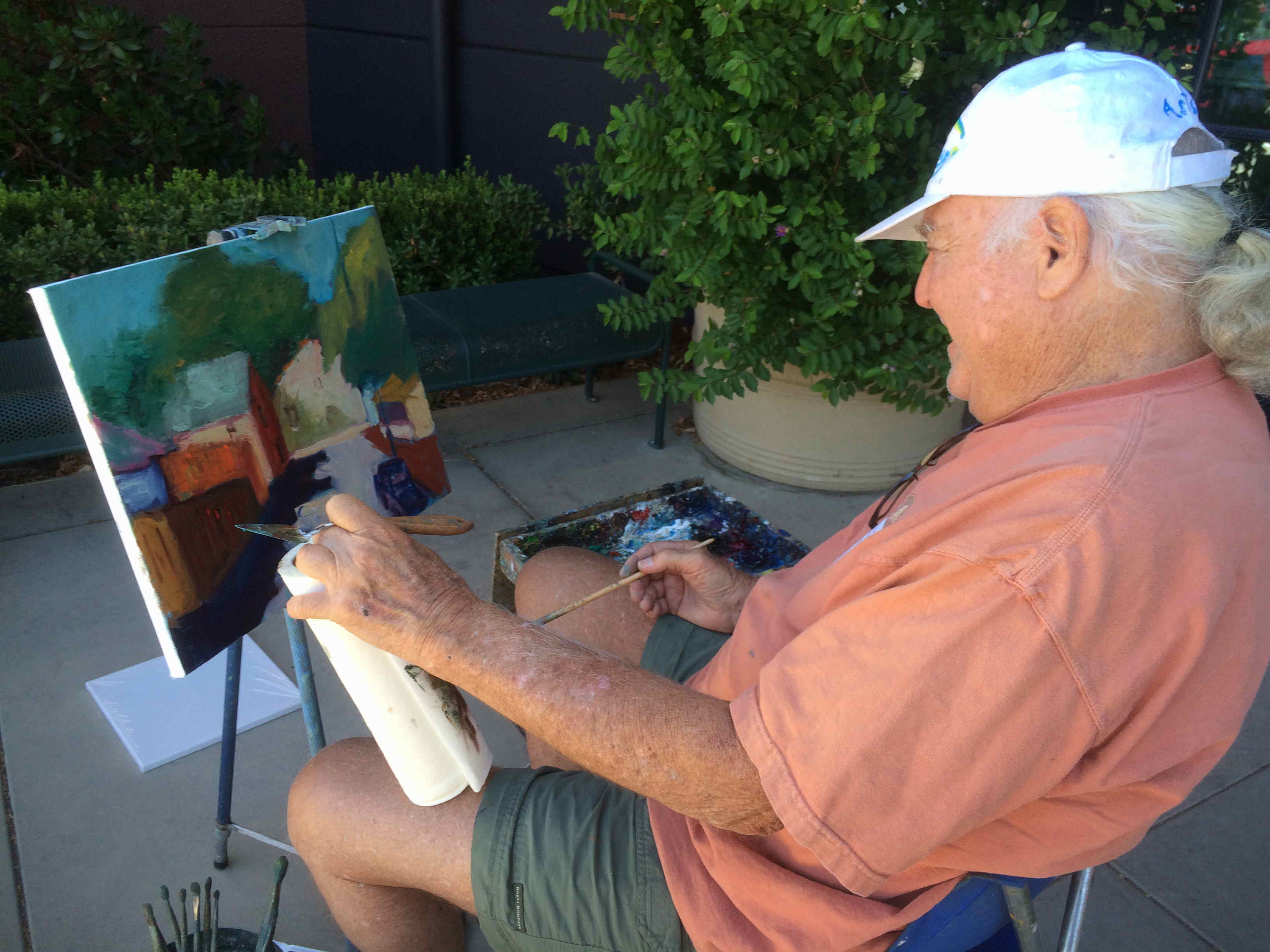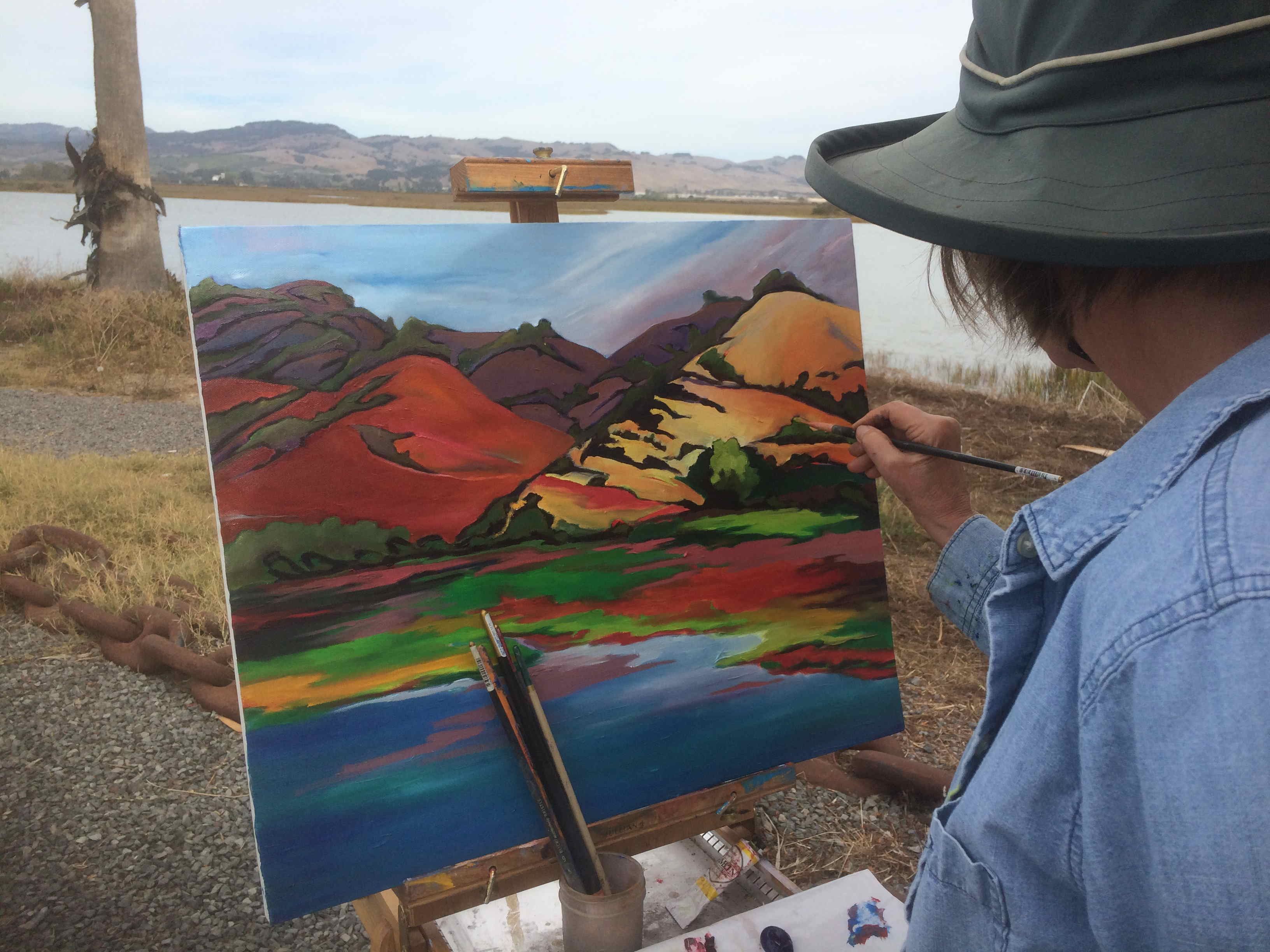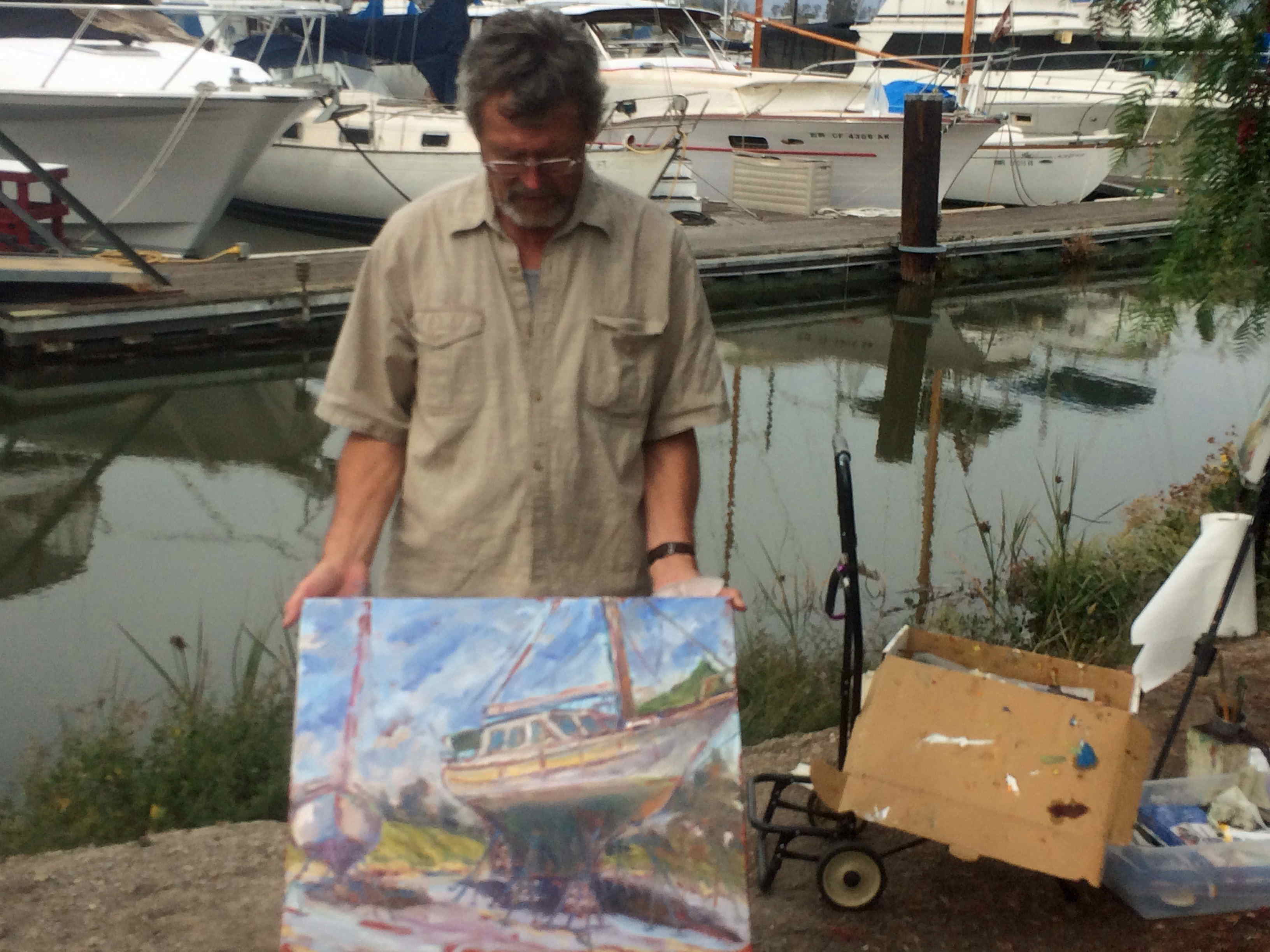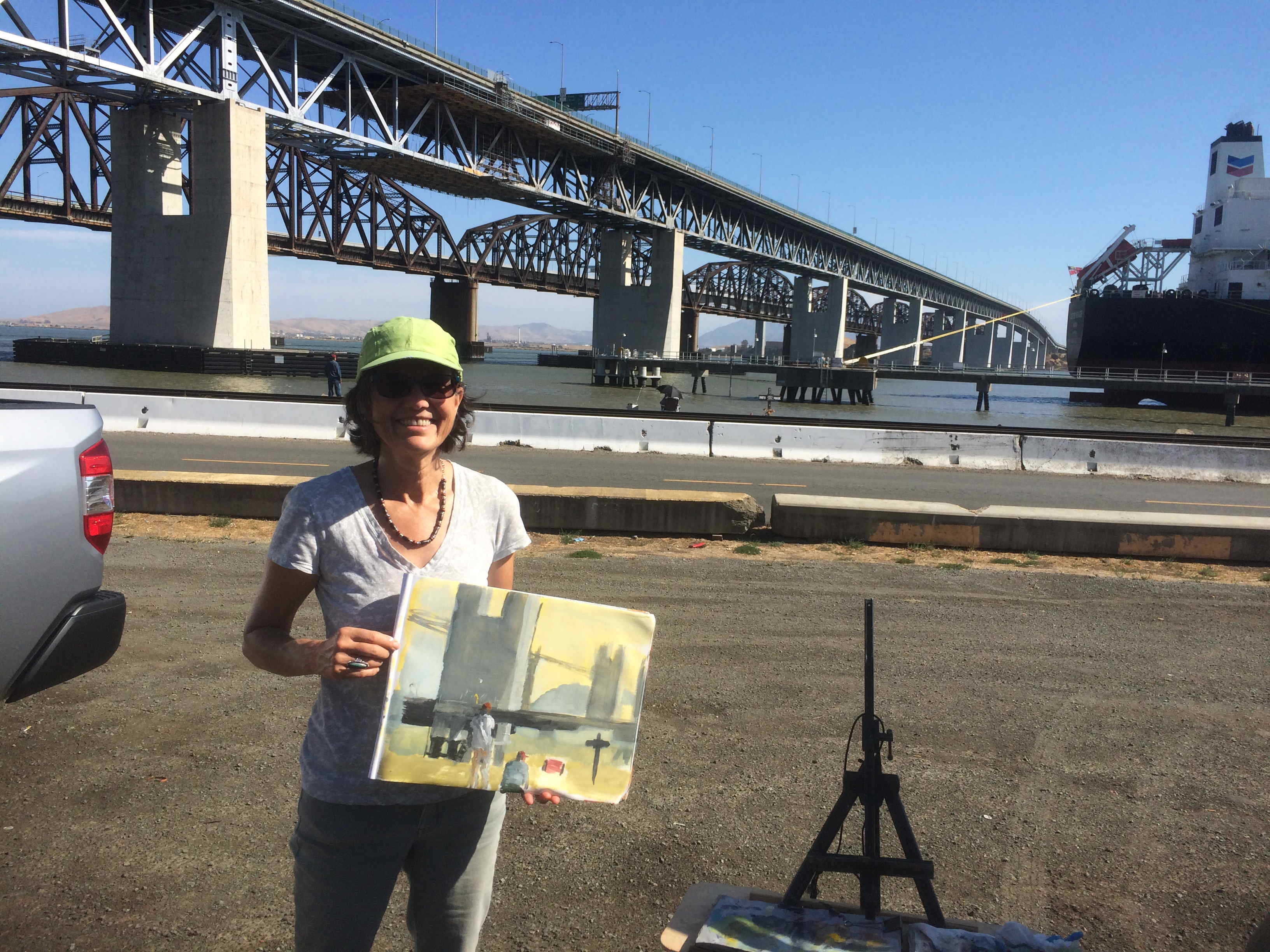 DaGroup paint-outs are every Sunday (or sometimes Saturday). 
Painting times are generally from 11am to 3pm ... refer to schedule below. Critiques will be at the end time, at locations deemed best at the time. Paintout locations are subject to change due to current events and/or weather ... Check this schedule a couple of days before to verify location and obtain more details, such as directions.  Bring a bag lunch. Come and enjoy the day.
Rain cancels
Details are below.
______________________
2019 (schedule subject to change; check website before you head o
DAGROUP SCHEDULE 2020 - SUNDAYS 11am to 3pm
During COVID19 restrictions be careful, follow regulations and maintain distancing. Note that during the restrictions, artists may be independently chosing their painting spots ... so attendence at the sites below are iffy.
February 2021 schedule by Susan J
February 7. Martinez Marina
Ferry St, Martinez, CA 94553 https://goo.gl/maps/LYjcieRxLjHnbcmy5
February 14. Green Valley Road and Mason Road Looking for mustard.
1635 Mason Rd, Fairfield, CA 94534
https://goo.gl/maps/ yGiFSexLqRTJrytZ7
February 21 Cummings Skyway, Crockett.
From 680 S take CA-4 towards Crockett. Take exit 5 toward I-80 E/Crockett/ Vallejo. Keep right at the fork, follow signs for Carquinez Shoreline/Crockett Hills. Merge onto Cummings Skyway. In about 0.3 miles pull over to side of road (south side) Look west toward Mt Tam for best views. I will try to get there early to help mark the spot.
https://goo.gl/maps/DQtVvoEkYh7tNCK67
February 28 Carneros Valley. Domaine Carneros is closed down,
Paint along Duhig Road 1301-1389 Duhig Rd, Napa, CA 94559
https://goo.gl/maps/PRPZ8CuvUmsi9Emg8
March 2021 schedule by Micaela
March 2021
Sunday paintouts schedule
11 - 3
Micaela
March 7 CAPAY VALLEY Almond blossoms. Near the town of Esparto. The Almond blossom Festival is cancelled for this year, so it should be a good year to go. https://goo.gl/maps/4jTFpZeJ11gk92ou6. Meet in Capay at Road Trip Bar and Grill 11am which is on highway 16 (24989 State Highway 16). Park in the back.
March 14 OLD BORGES RANCH https://goo.gl/maps/dWJocqq9c5wT1kbz6 From 24 or 680 exit Ygnacio Valley Road, R on Walnut AVENUE, at circle take the first exit to Oak Grove Road continue onto Castle Rock Road 1 mile, R on Elise Court at the wooden sign. The park is open, but there may not be a restroom available.
March 21 MARIN HEADLANDS Field Rd & Conzelman Rd. https://goo.gl/maps/z2bKioXUkHCwRpkX9
Great Golden Gate Bridge view OR turn right at stop sign toward Field Road; then take left onto Field Road & into parking lot ... great views of ocean shoreline.
March 28 POINT PINOLE https://goo.gl/maps/vCgcYMBMyUfmYWWv6
Trail map: https://www.ebparks.org/parks/pt_pinole/default.htm#trailmap