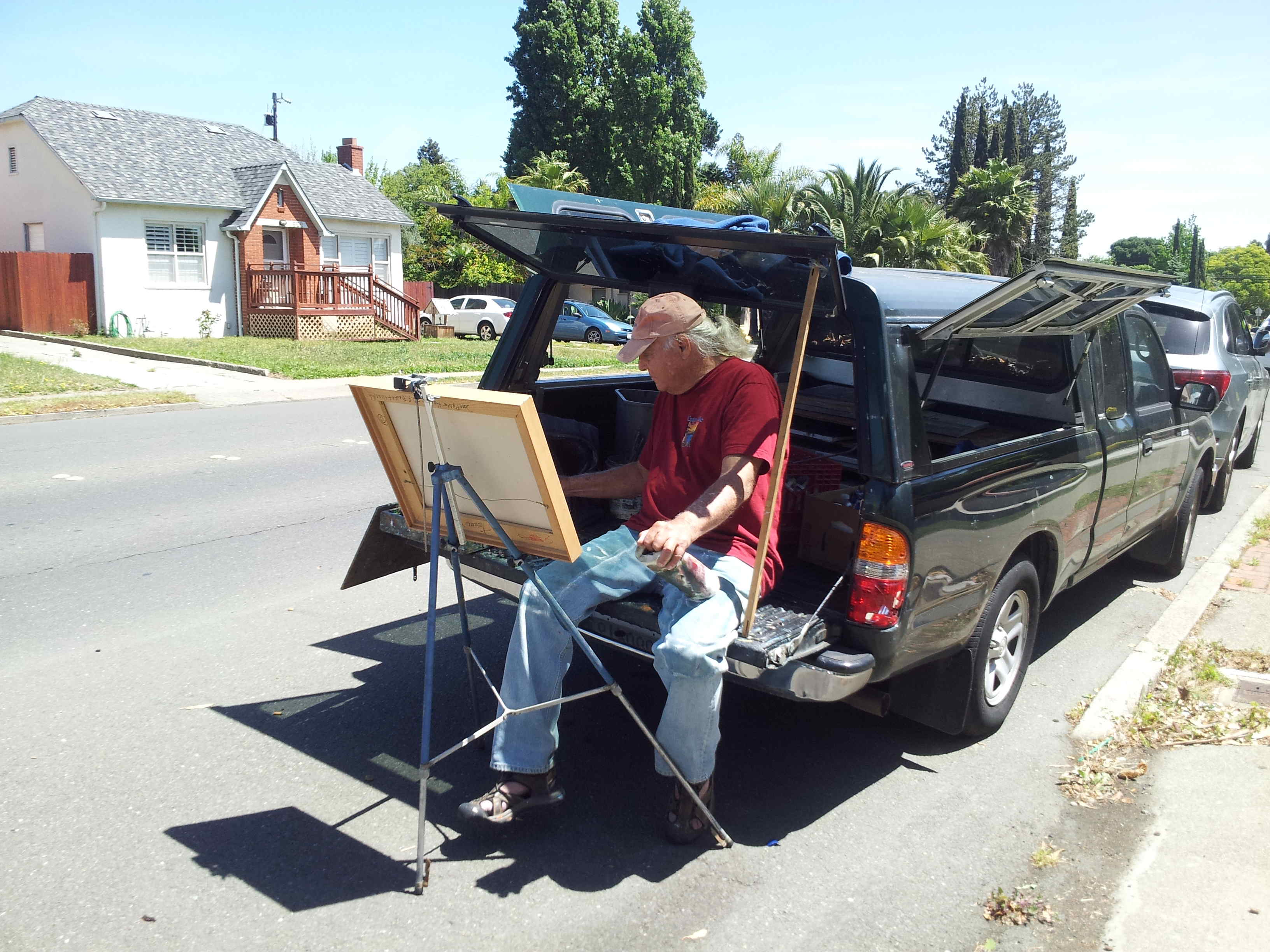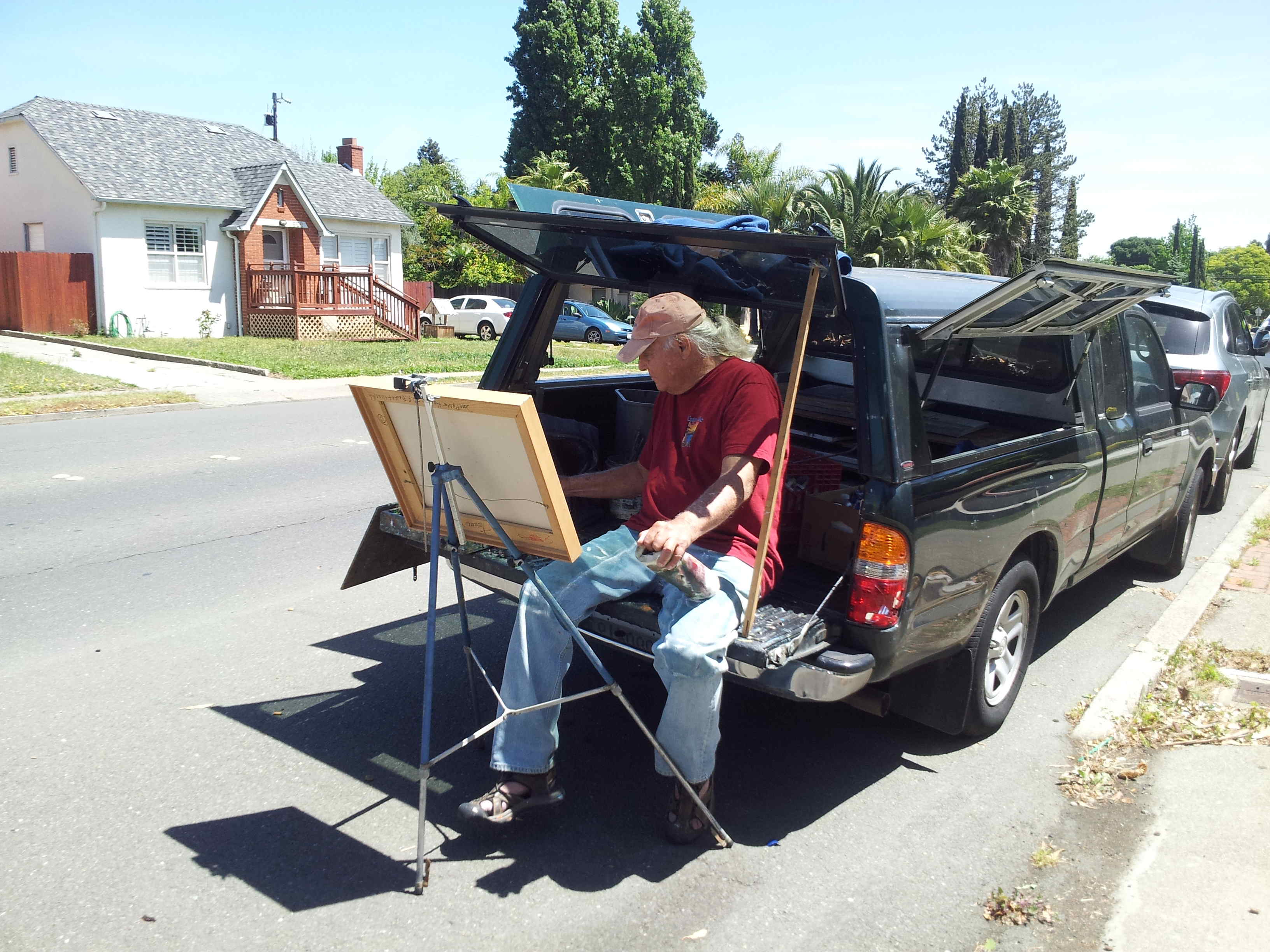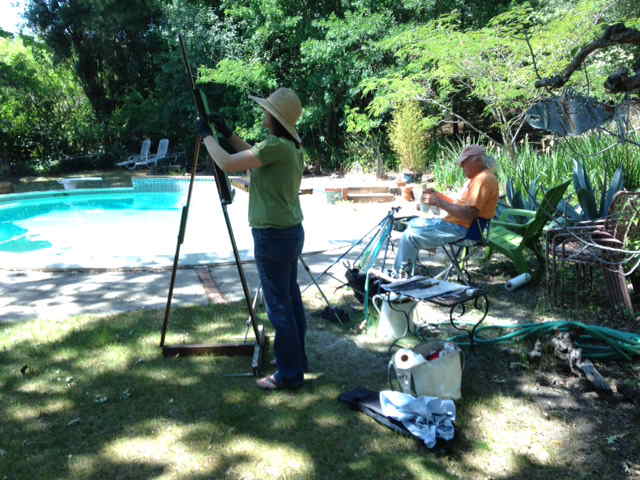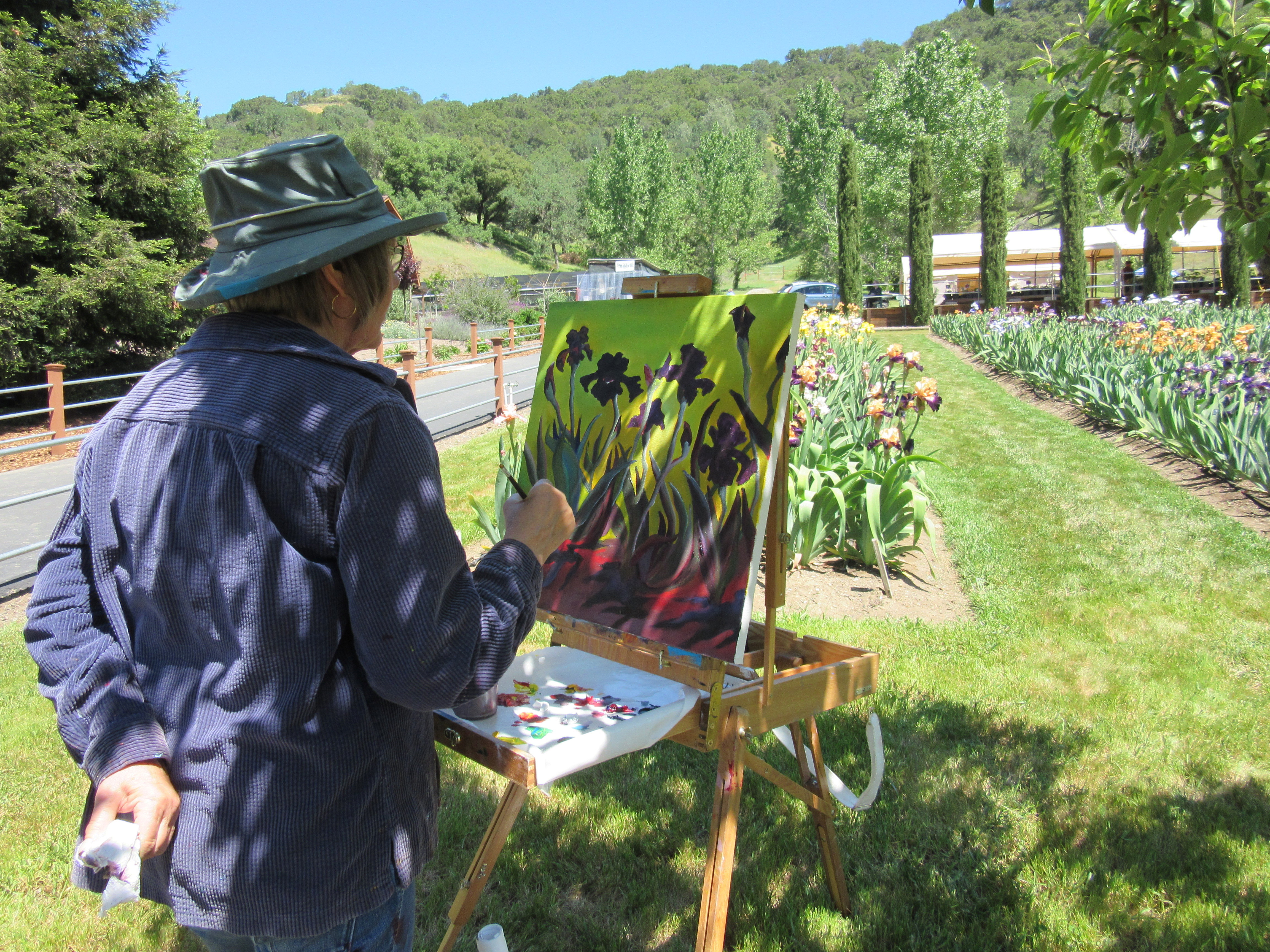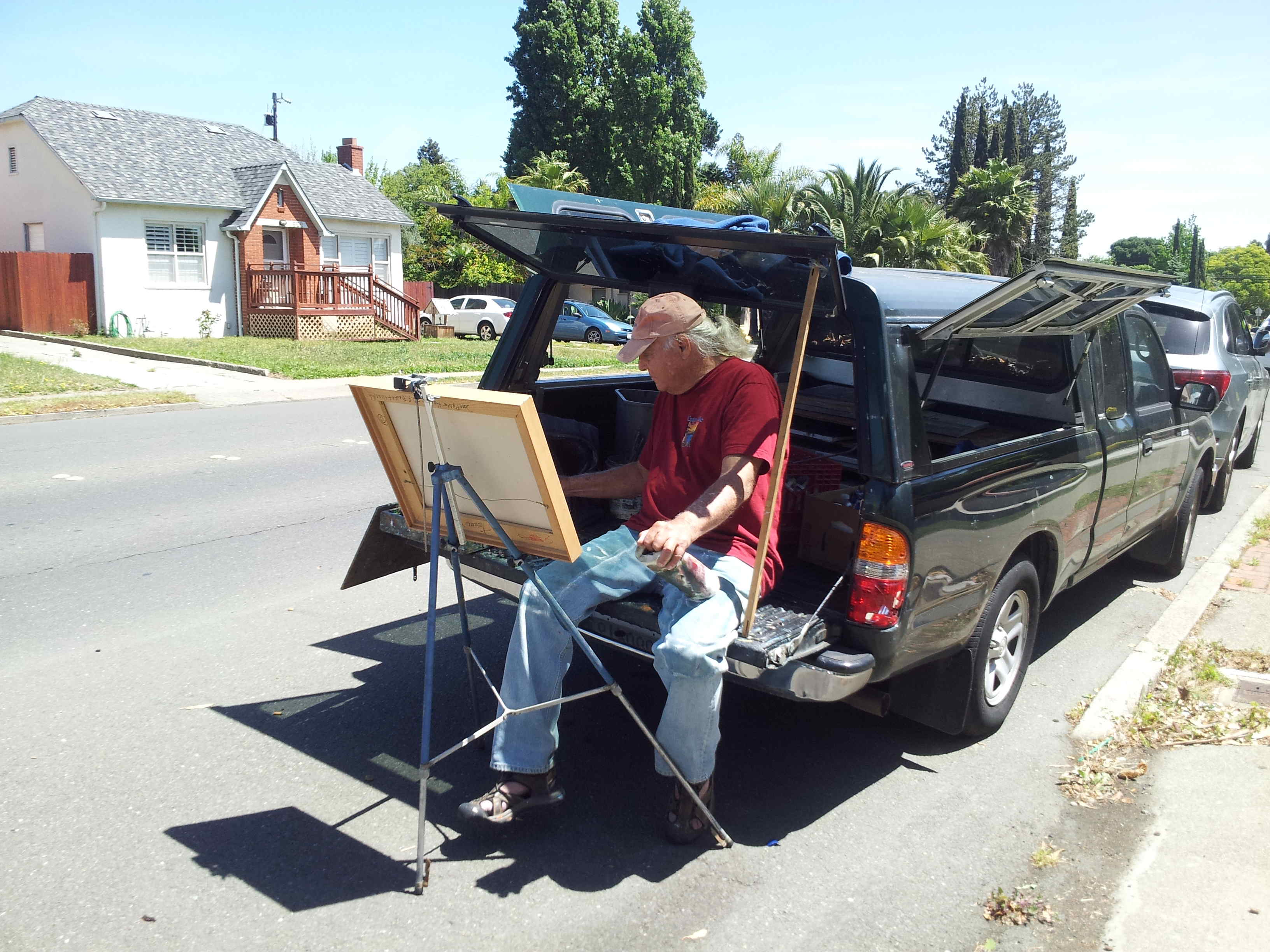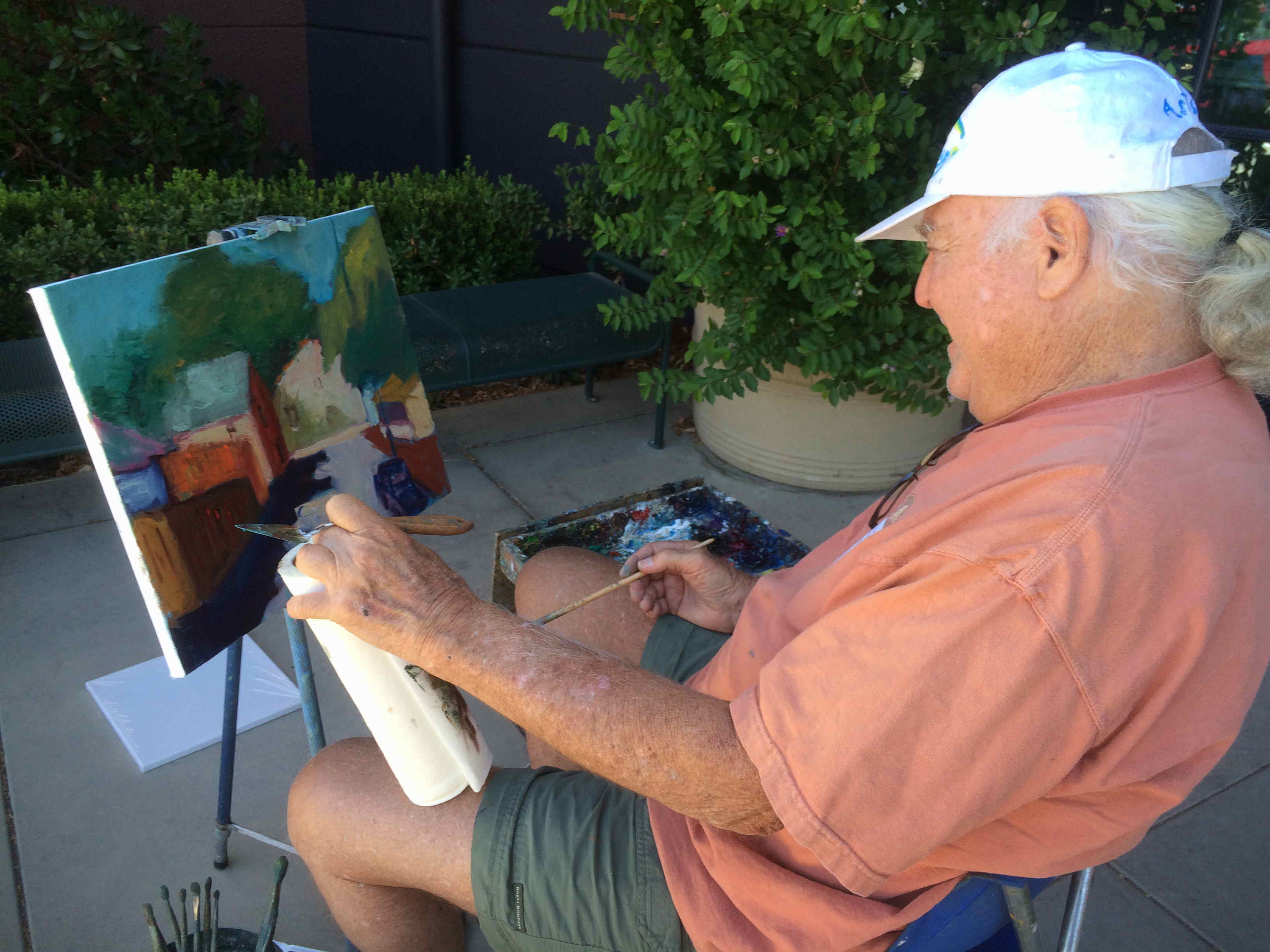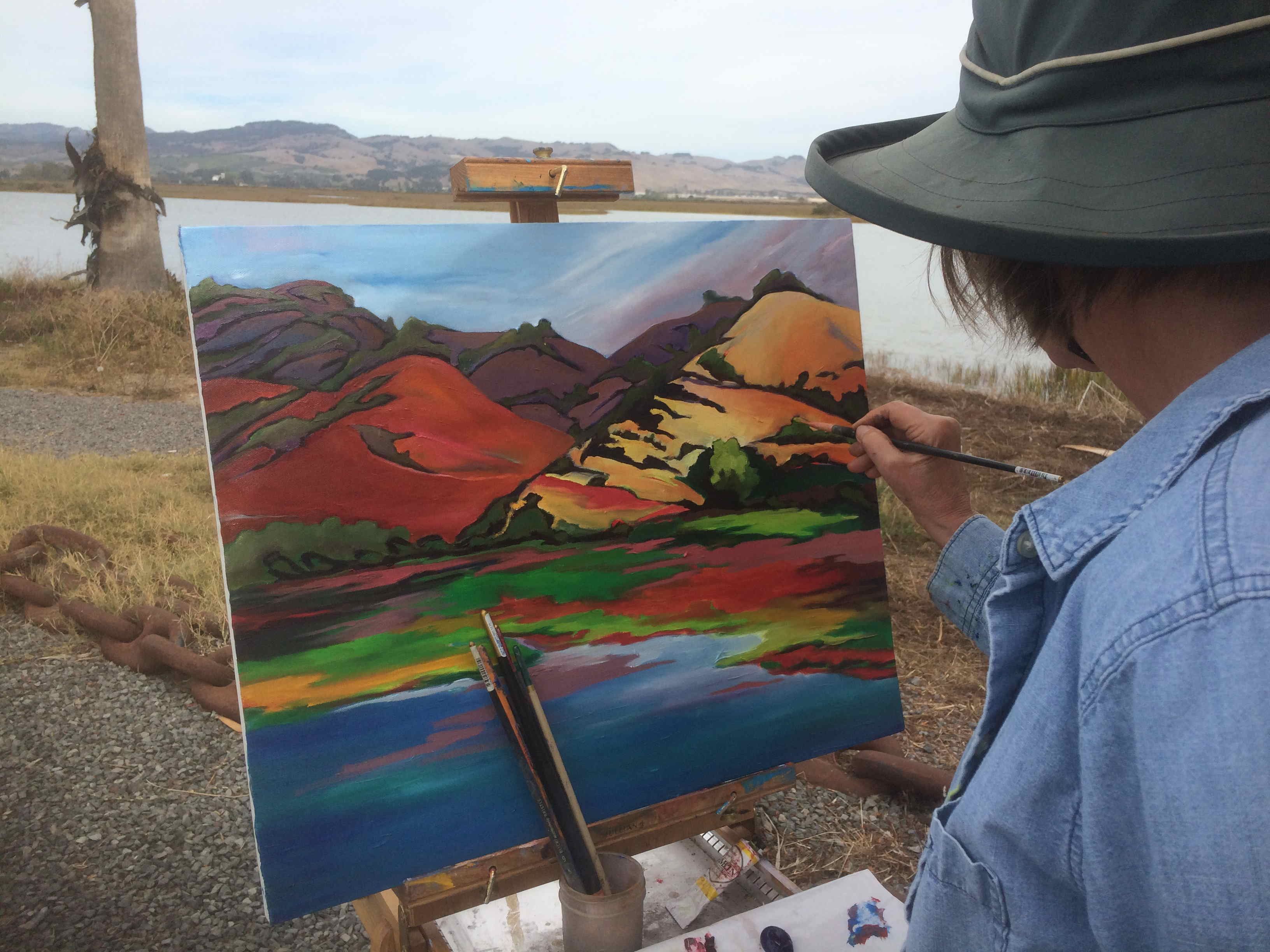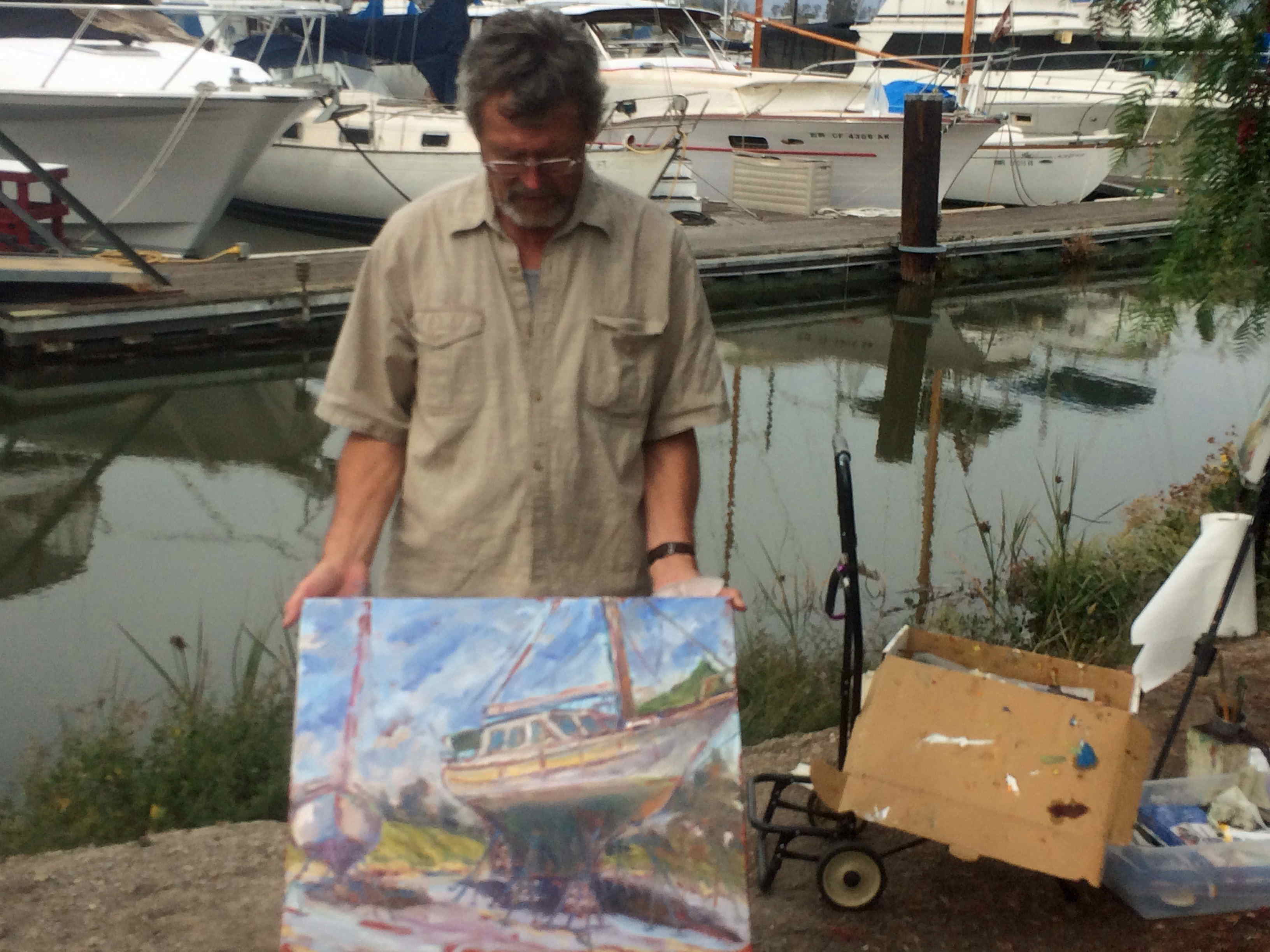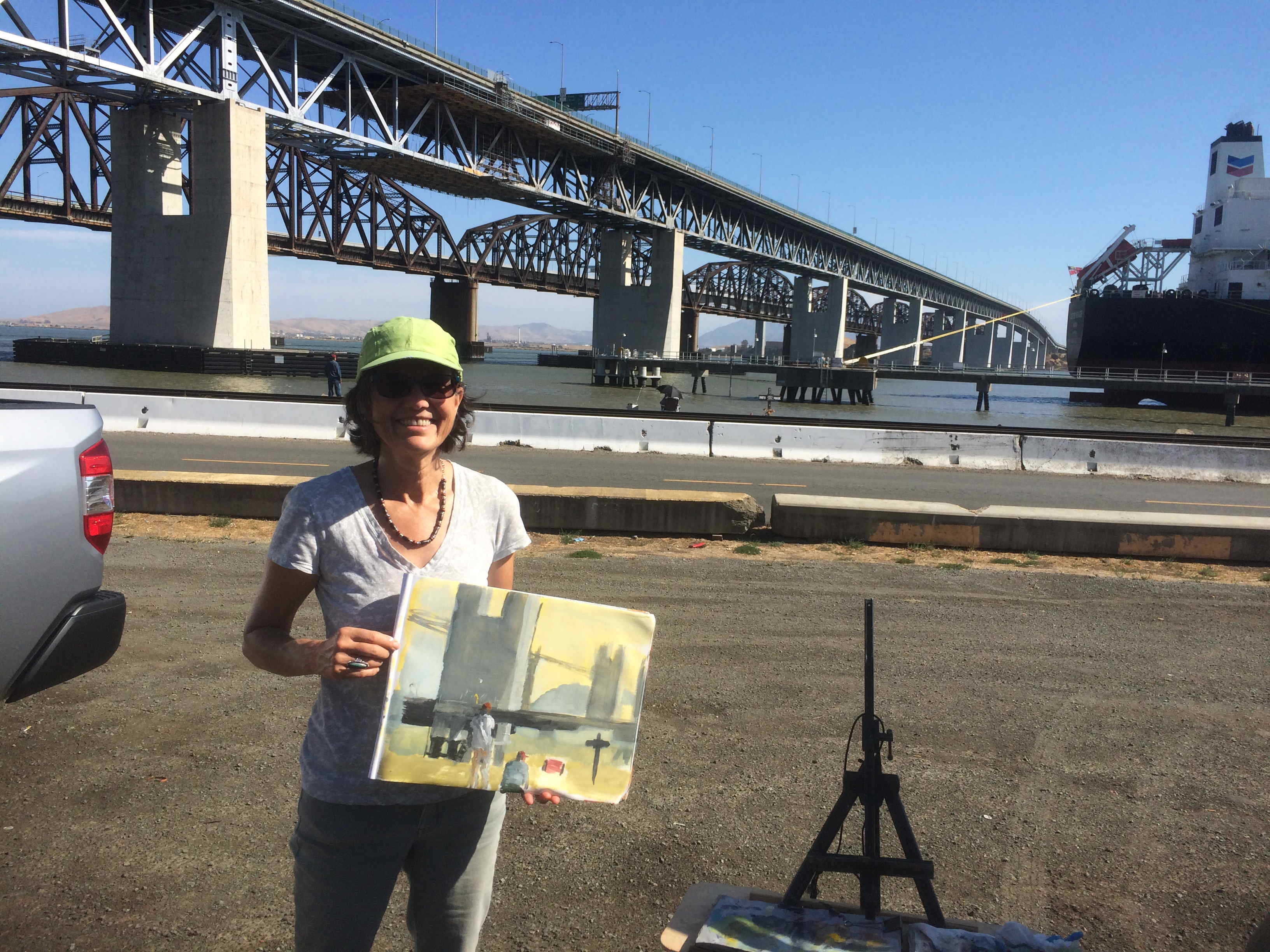 DaGroup paint-outs are every Sunday (or sometimes Saturday). 
Painting times are generally from 11am to 3pm ... refer to schedule below. Critiques will be at the end time, at locations deemed best at the time. Paintout locations are subject to change due to current events and/or weather ... Check this schedule a couple of days before to verify location and obtain more details, such as directions.  Bring a bag lunch. Come and enjoy the day.
Rain cancels
Details are below.
______________________
2019 (schedule subject to change; check website before you head o
DAGROUP SCHEDULE 2020 - SUNDAYS 11am to 3pm
During COVID19 restrictions be careful, follow regulations and maintain distancing. Note that during the restrictions, artists may be independently chosing their painting spots ... so attendence at the sites below are iffy.
March 2021 schedule by Micaela
March 28 POINT PINOLE https://goo.gl/maps/vCgcYMBMyUfmYWWv6
Trail map: https://www.ebparks.org/parks/pt_pinole/default.htm#trailmap
APRIL SCHEDULE BY JOANN MC
APRIL 4 - Tolay Lake Regional Park
FANTASTIC painting opportunities. There is ample parking and several ports potties. There is a parking fee of $7 unless you have
Sonoma County Parks pass. Park is open daily from 7 AM to sunset. Google maps 38.20542556, -122.5214575
Address: 5869 Cannon Lane, Petaluma. The first part is paved. The last 1/2 mile is gravel. Easy drive. https://parks.sonomacounty.ca.gov/Visit/Tolay-Lake-Regional-Park/
Directions from Benicia: Take hwy 780 west; then north onto hwy 80; then west onto hwy 37 (15.5m); turn right at 2nd light onto Lakeville Hwy (2.2m); turn right on Cannon Road (aka Mangel Ranch Road) just beyond Lakeville Road #2.
APRIL 11 - Black Diamond Mines
Nortonville entrance
APRIL 18 - STATE RECREATION PARK, BENICIA
Directions: From East, west on I-780, take exit 3A for Columbus Parkway, continue onto Columbus Parkway (0.1m); turn left onto Rose Dr/State Park Road (0.3m); Turn right onto Dillon Point Road ... pay and drive through entrance station, then drive around inlet to end of road at the far point where there is a large parking lot. Explore and find your spot. Meet at three by parking lot.
APRIL 25 - CHINA CAMP VILLAGE
Directions: Take hwy 780 east; then hwy 80 east toward Sacramento; then hwy 37 west; then hwy 101 south (7.8m); take exit toward Central San Rafael; continue onto Hetherton St; left onto 2nd street; continue onto 3rd street; continue onto Point San Pedro Road; turn right at China Camp Village signed entrance (pay for parking at pay stations)