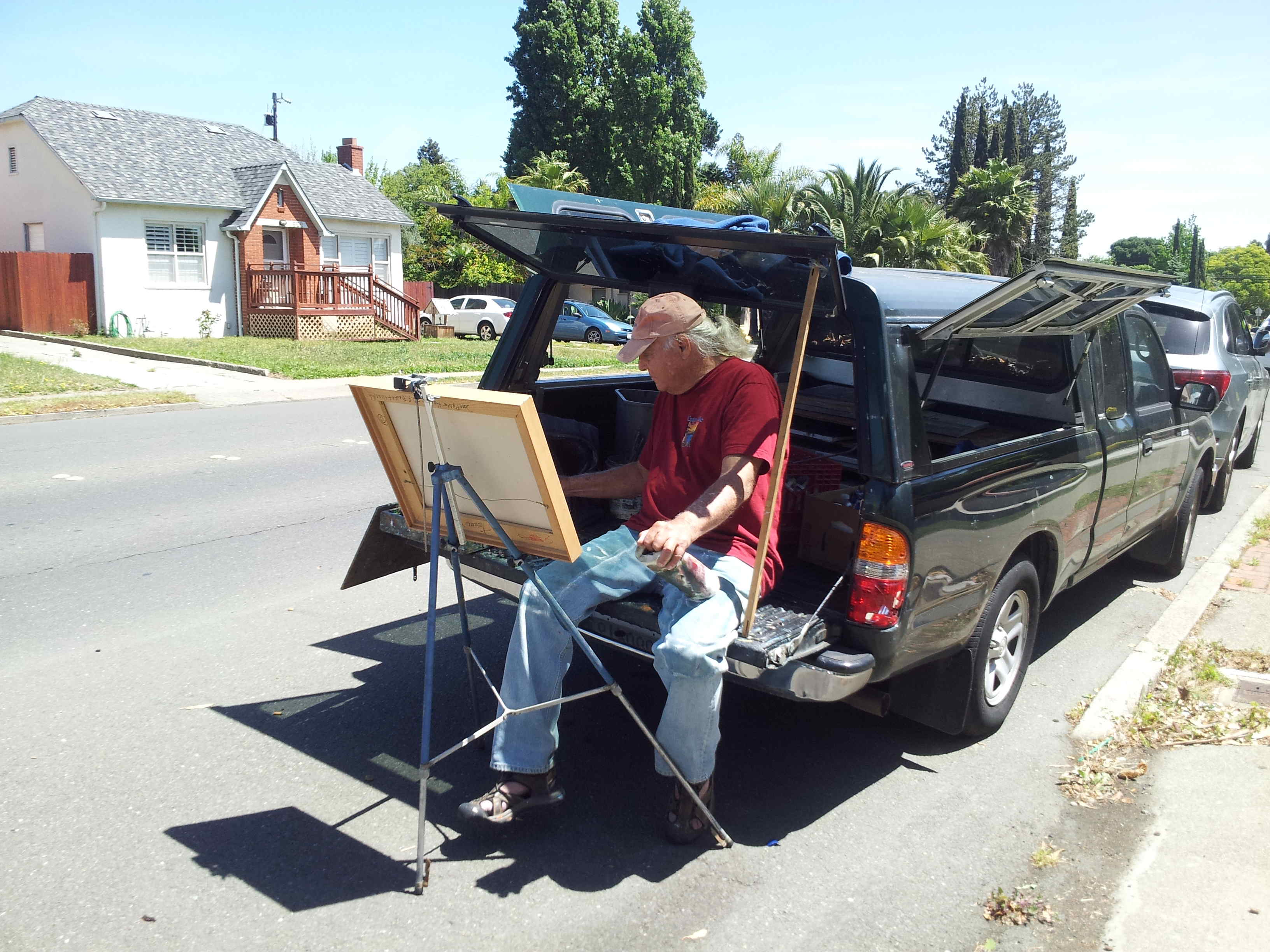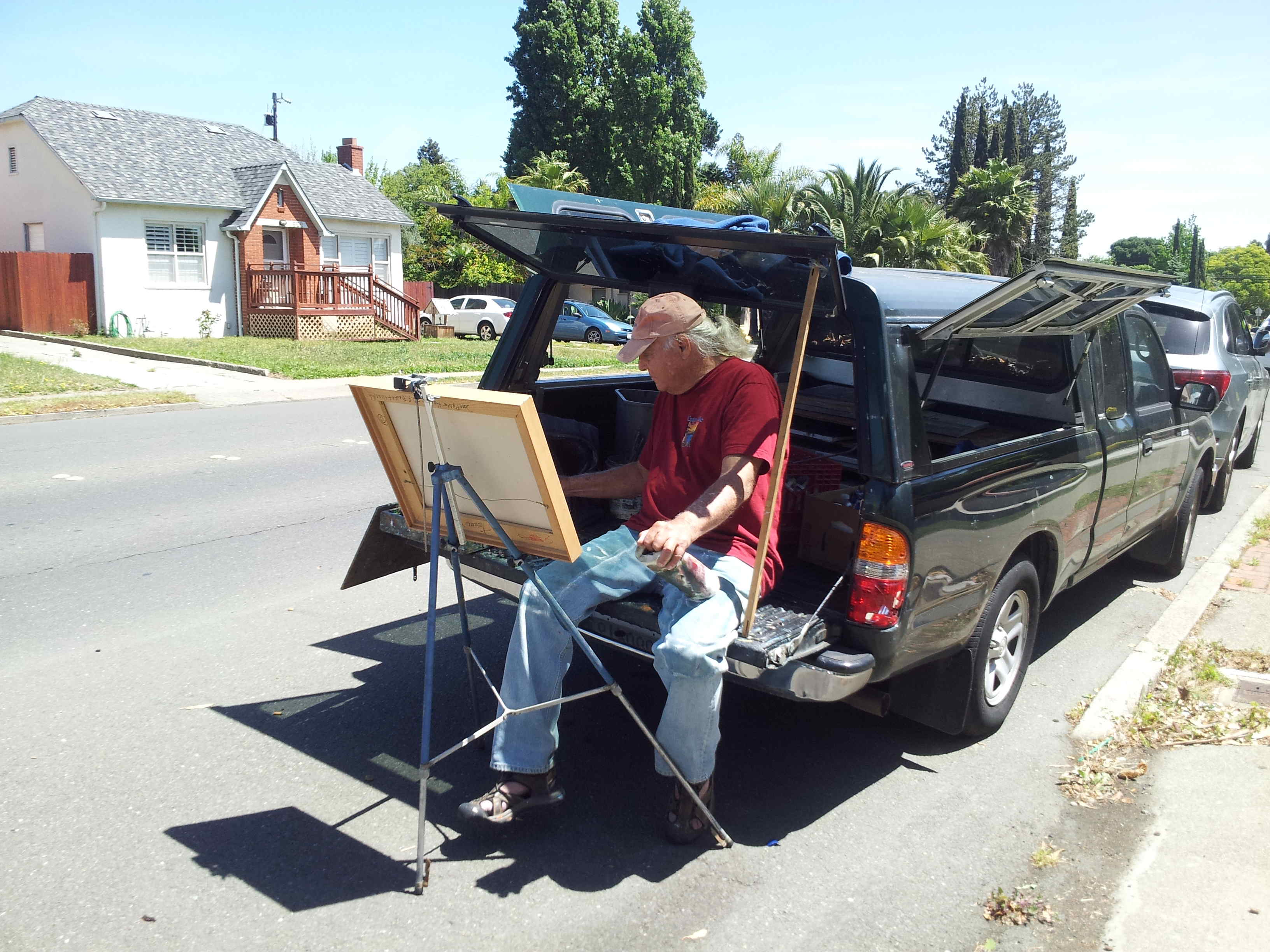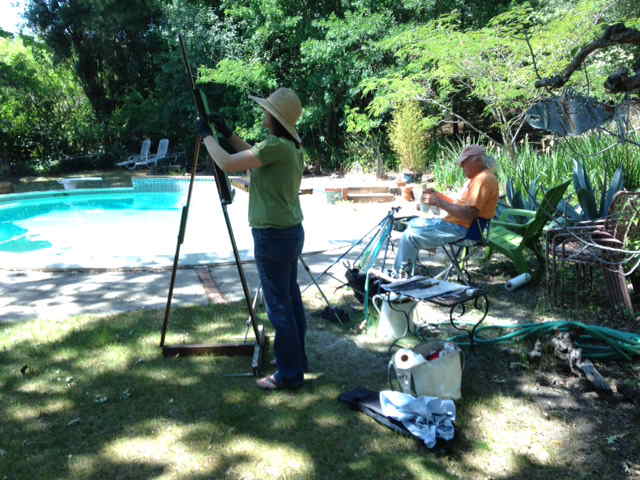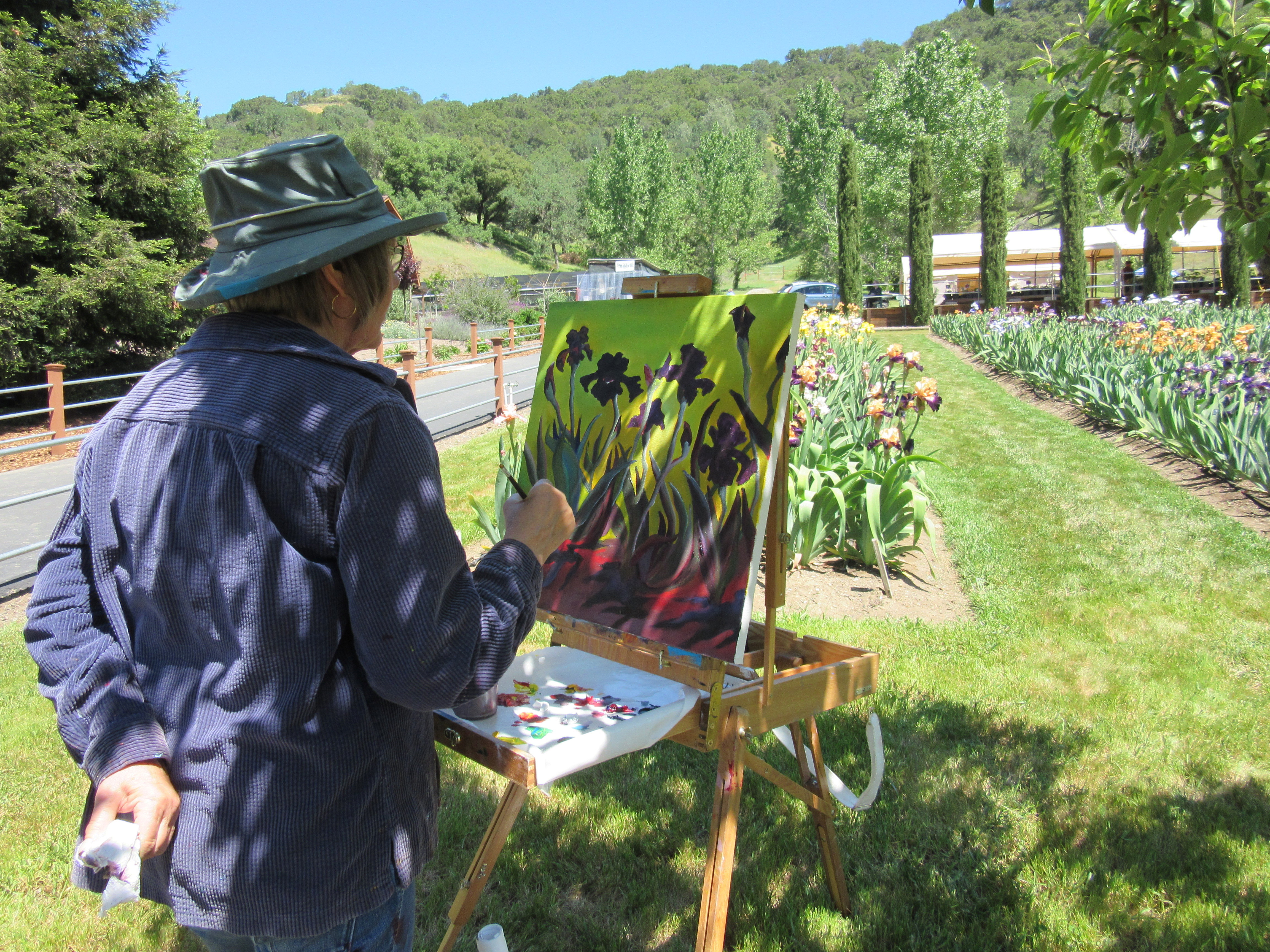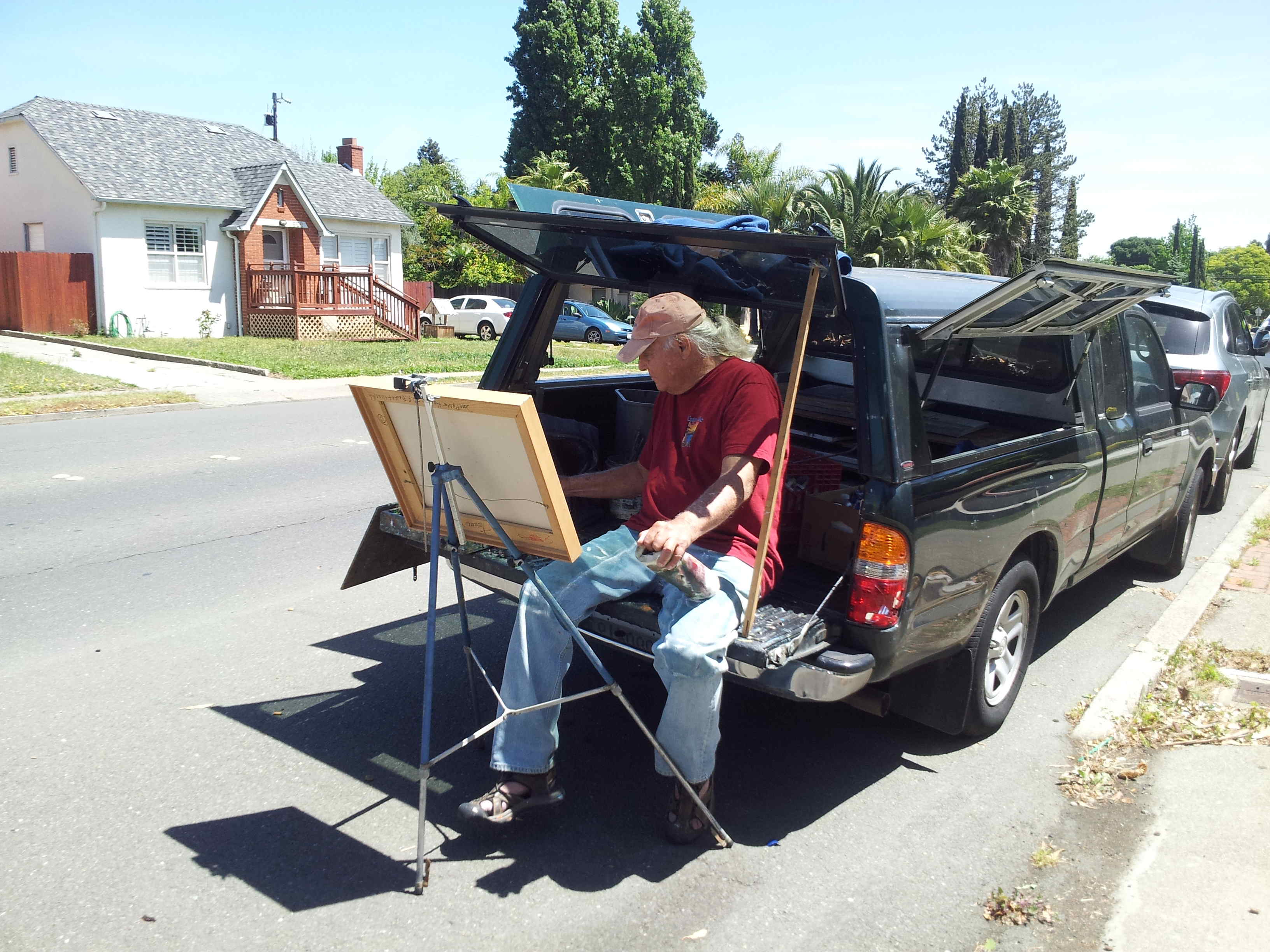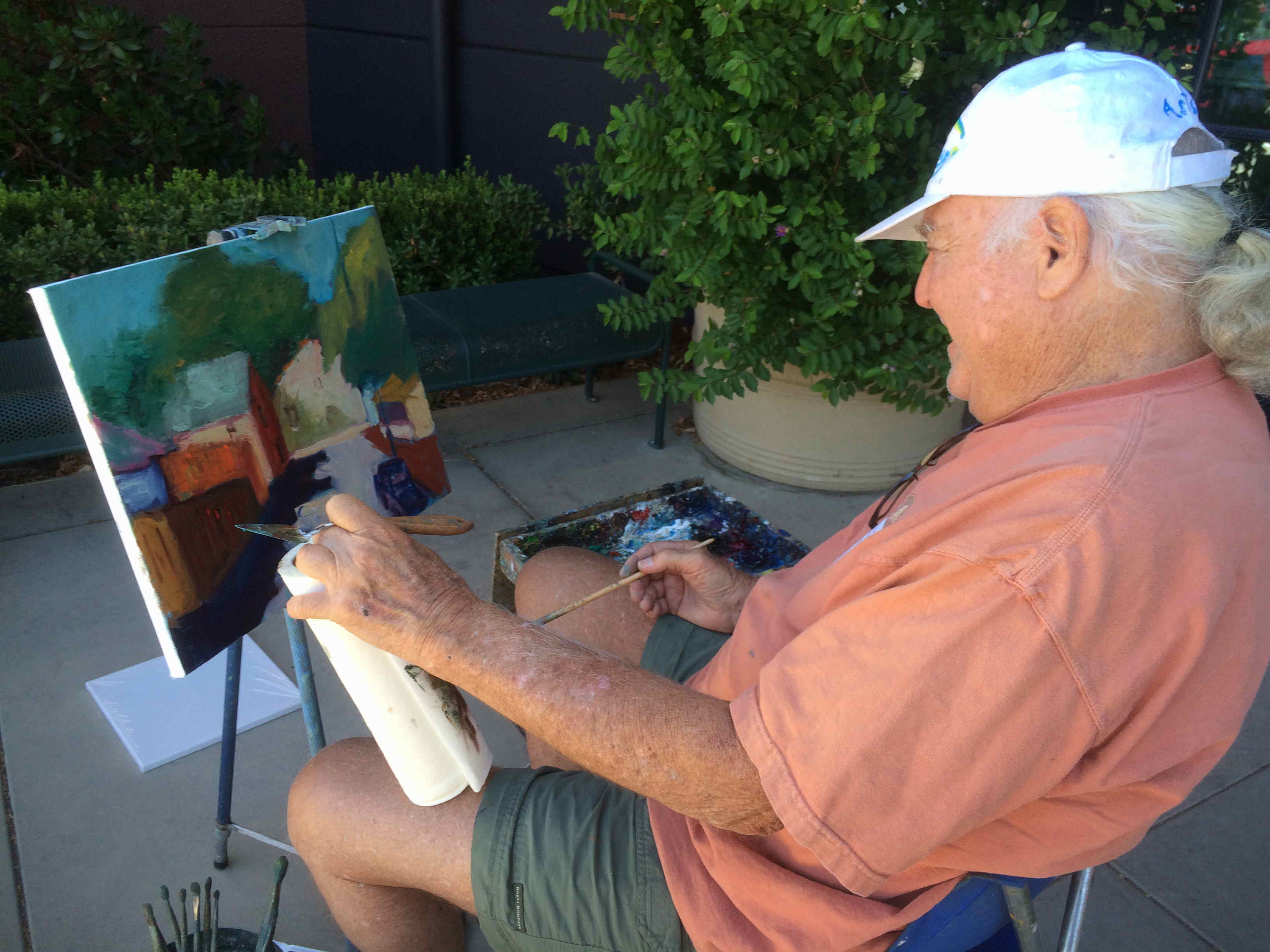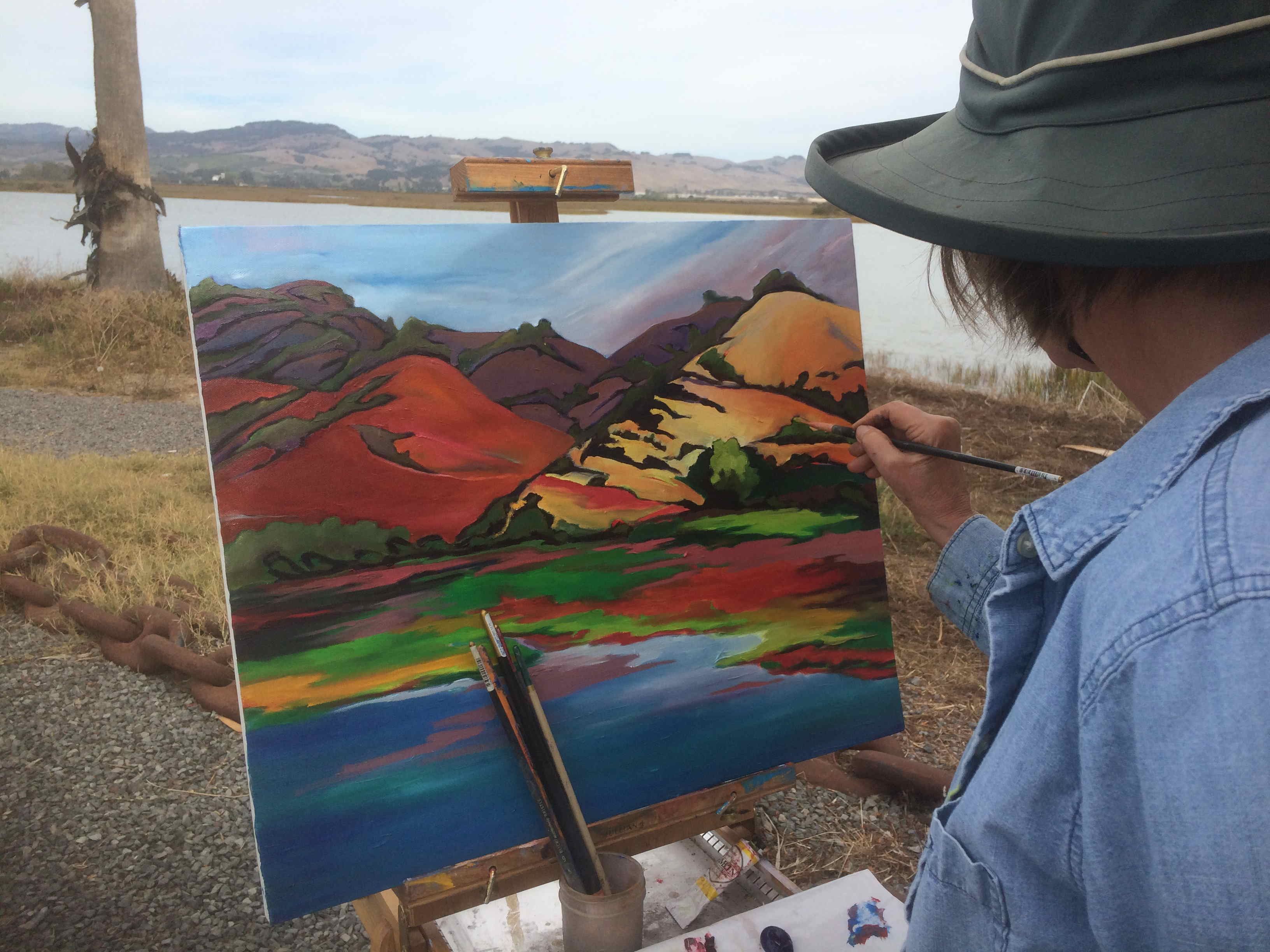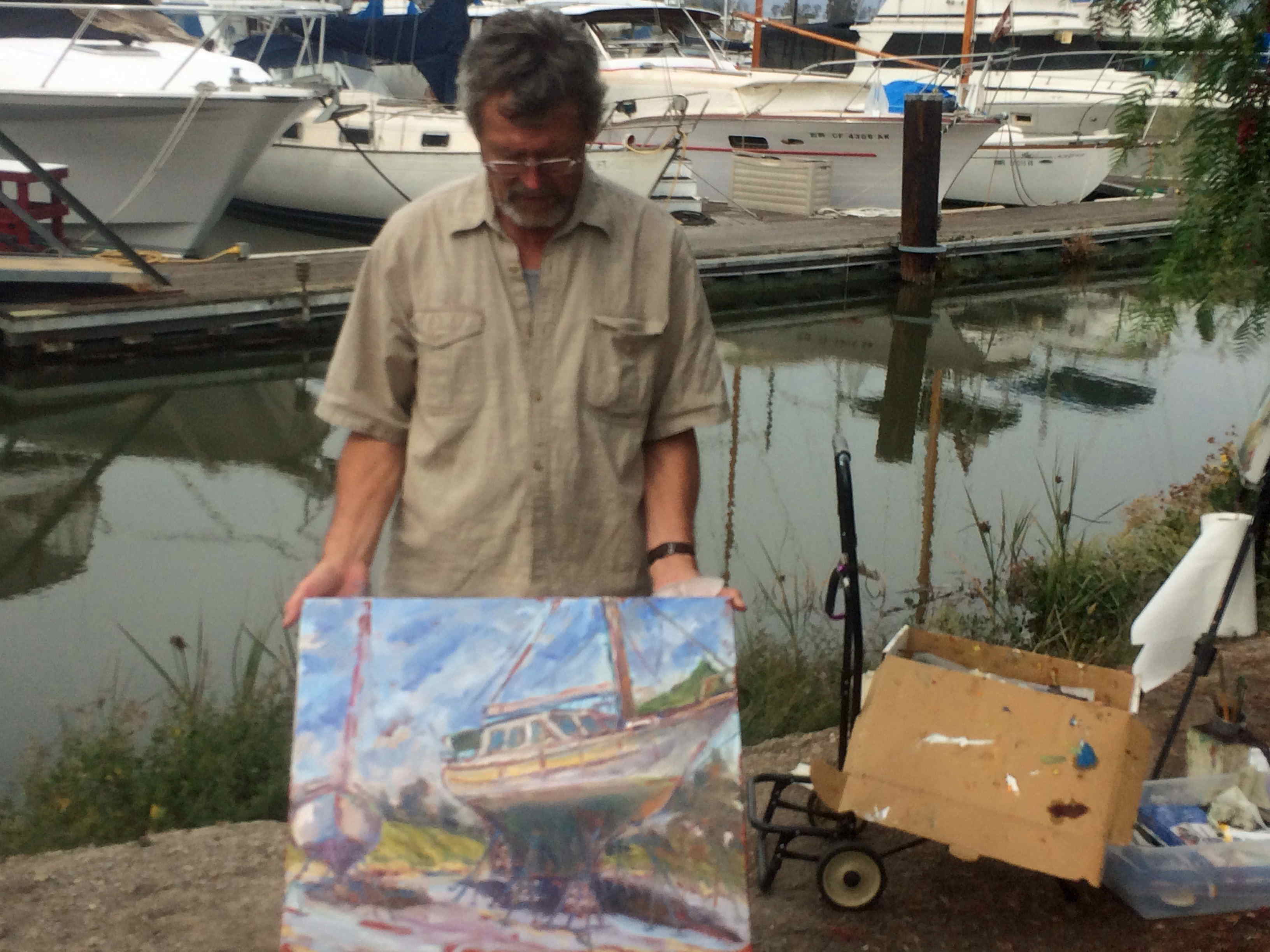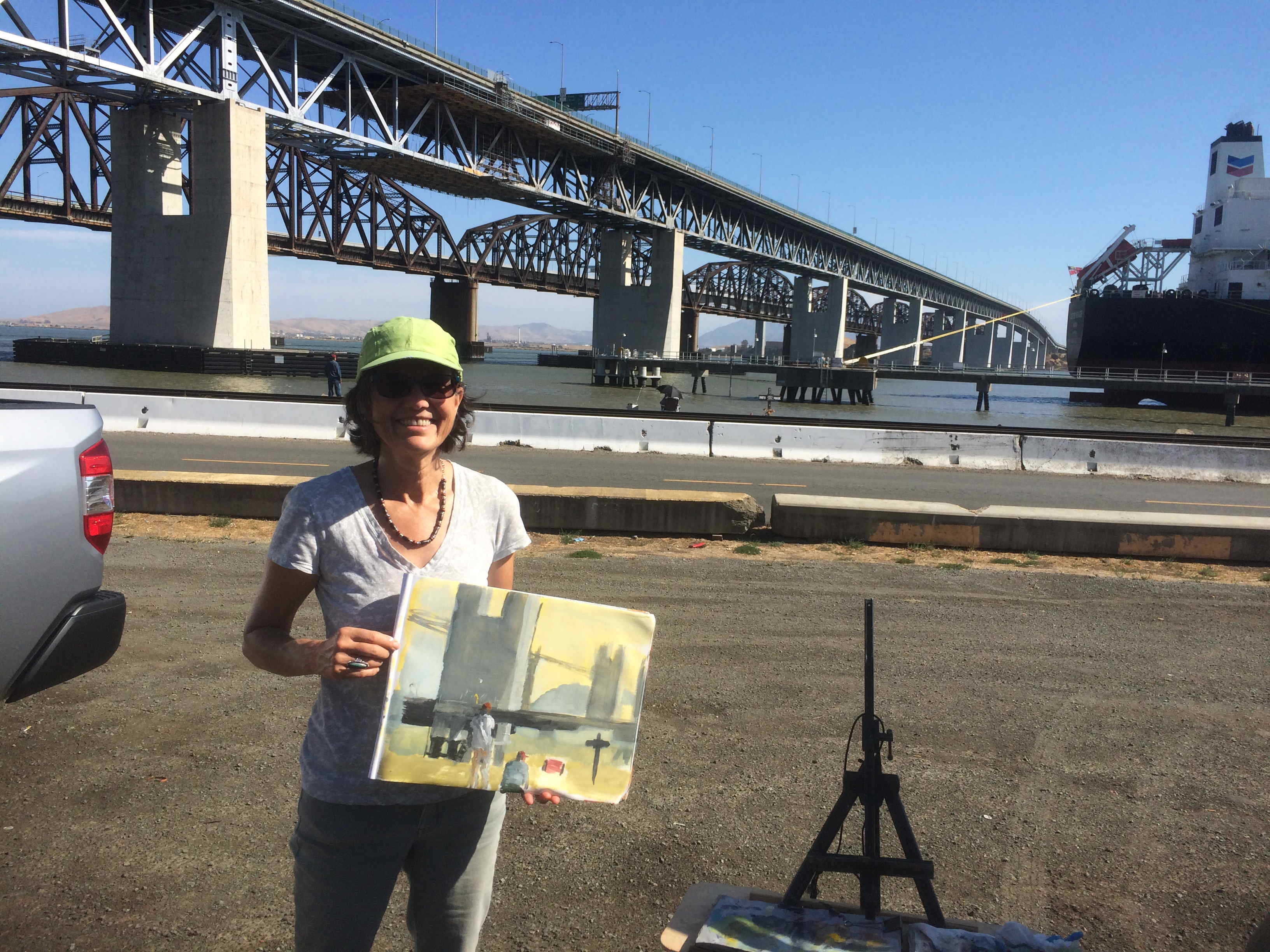 DaGroup paint-outs are every Sunday (or sometimes Saturday). 
Painting times are generally from 11am to 3pm ... refer to schedule below. Critiques will be at the end time, at locations deemed best at the time. Paintout locations are subject to change due to current events and/or weather ... Check this schedule a couple of days before to verify location and obtain more details, such as directions.  Bring a bag lunch. Come and enjoy the day.
Rain cancels
Details are below.
______________________
2019 (schedule subject to change; check website before you head o
DAGROUP SCHEDULE 2020 - SUNDAYS 11am to 3pm
During COVID19 restrictions be careful, follow regulations and maintain distancing. Note that during the restrictions, artists may be independently chosing their painting spots ... so attendence at the sites below are iffy.
July 4th - Green Valley Road and Mason Road, 1635 Mason Road, Fairfield
From Green Valley Road; turn left onto Mason Road and drive towards GV Winery. Paint anywhere along the way.
https://goo.gl/maps/yGiFSexLqRTJrytZ7
July 11th - Alley by St. Paul's Episcopal Church, Benicia
at 1st and J street
July 18th - China Camp Village
Directions: Take hwy 780 east; then hwy 80 east toward Sacramento; then hwy 37 west; then hwy 101 south (7.8m); take exit toward Central San Rafael; continue onto Hetherton St; left onto 2nd street; continue onto 3rd street; continue onto Point San Pedro Road; turn right at China Camp Village signed entrance (pay for parking at pay stations)
July 25th - Turnbull Park, East Fifth St., Benicia, CA 94510
https://goo.gl/maps/4zxB9nA386GBMFeQ8
AUGUST 2021 Schedule by Dixie:
8/1 Mare Island: Meet by the entrance to the Mare Island Preserve. You can paint there or tote gear into preserve. 167 O'Hare Court, Vallejo. Take I-780 W and Curtola Blvd to Azuar Ave, to O'Hare .
8/8 San Pablo Marina; Pt San Pablo Marina Road, North Richmond. (parking $5.) Take I 580 W towards Richmond San Rafael Bridge, Just before the toll plaza take the Pt Molate/Stenmark Dr exit (right). Follow signs to Point San Pablo Harbor. Black Star Pirate Barbecue open on the weekends. 

8/15 West H Street ,Benicia. Take Benicia's E 2nd St exit from I- 780; go towards water on E 2nd St; take a right onto Military E; take a left onto W 2nd St; take a right onto W H St; go to end.
8/22 Martinez- Alhambra Cemetery 3 Carquinez Scenic Drive, Martinez. Overlooks the strait. Meet at outside the cemetery entrance, to go in gate together. Take Martinez exit 56 turn west onto Waterfront Road, right on Talbot Street, left onto Carquinez Scenic Drive.
8/29 Grizzly Island Wildlife area. 2548 Grizzly island Road, Suisun City. Off I 80 E, take CA 12 E toward Suisun City/Rio Vista. Turn right onto Grizzly Island Road. We could meet at Rush Ranch , stay there to paint or continue to the wildlife area.
Sept. 5 Point Molate (Richmond) - the bluff and beach just before the turn to the boat harbor. https://goo.gl/maps/ t8t3fbWykfYDwHrk6
9/12
Benicia State Recreation , Benicia State Recreation Area covers marsh, grassy hillsides and rocky beaches along the narrowest portion of the Carquinez Strait.
(I'm busy Sunday 9/12 with family but JoAnn said she hadn't been here in a while)
9/19
Fishing Pier - Benicia Point: end of First Street
(I'm looking forward to trying my hand at painting the station building here)
  9/26
9th Street Park - Alvarez Park, West 9th Street at the water State Park - end of West J St