PENINSULA OUTDOOR PAINTERS
"POPs"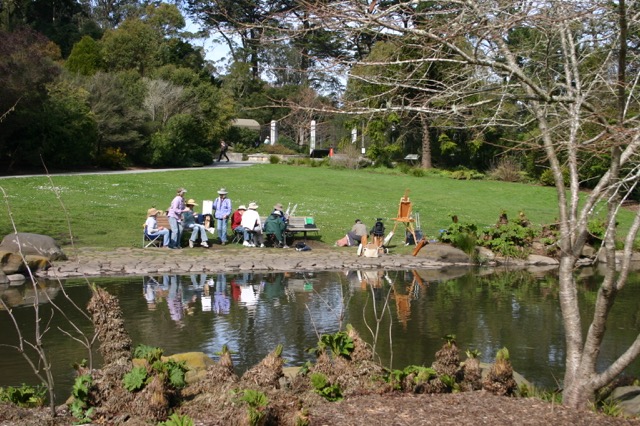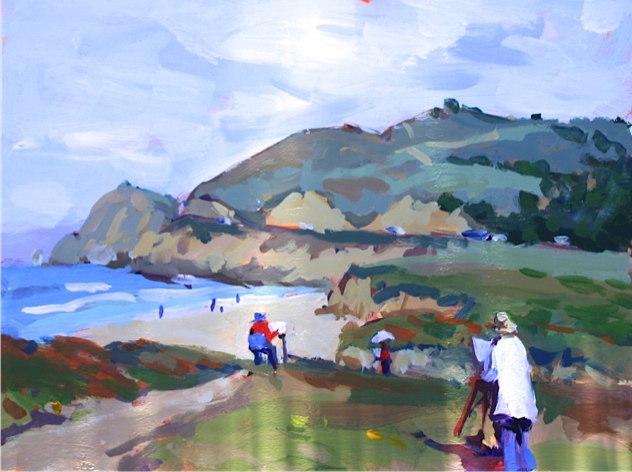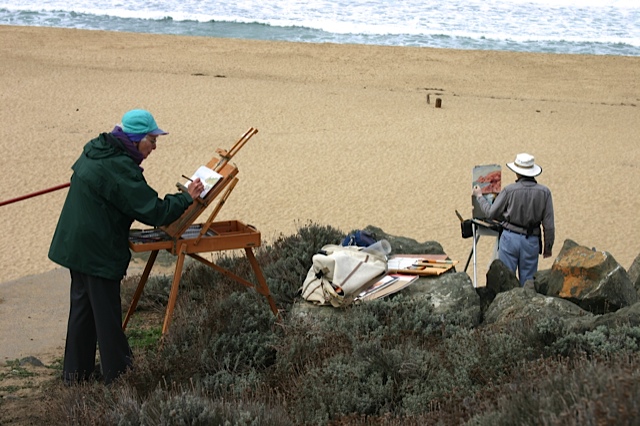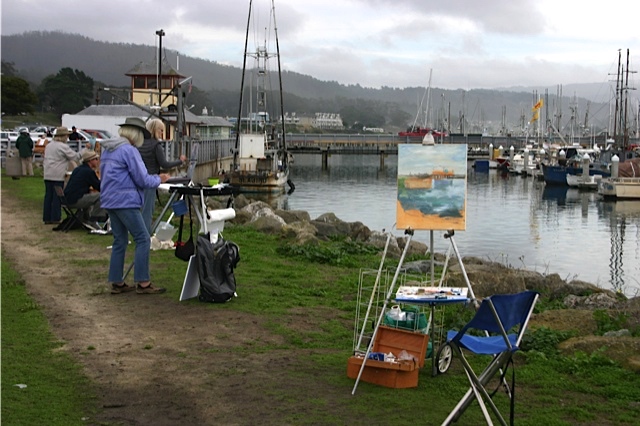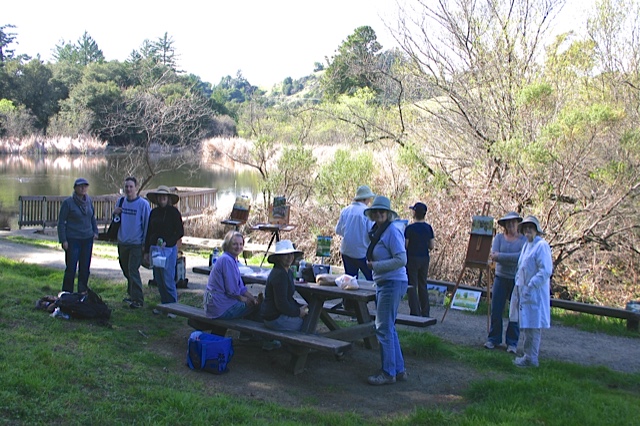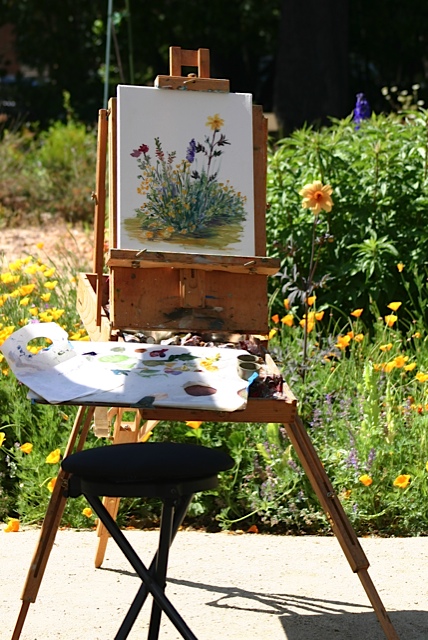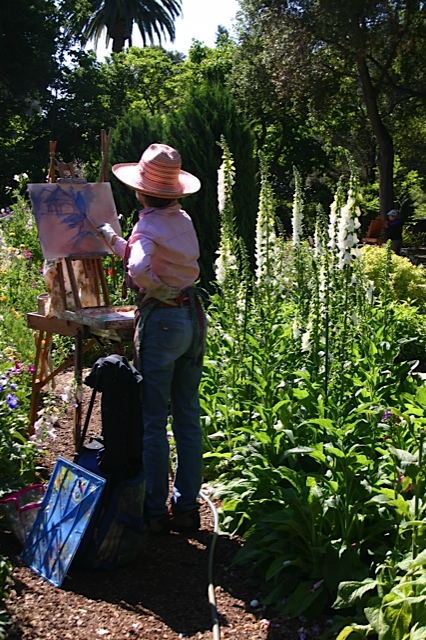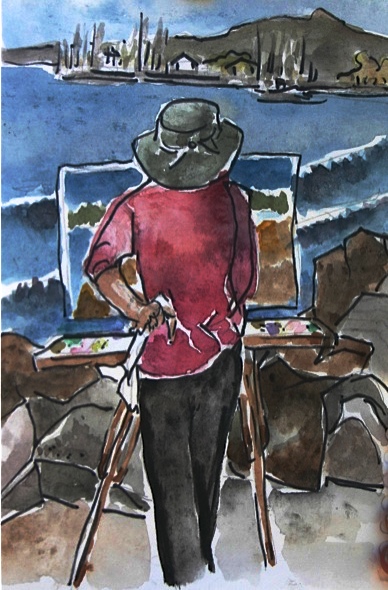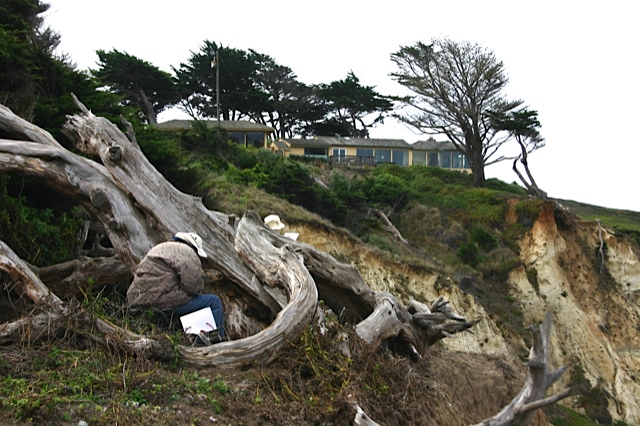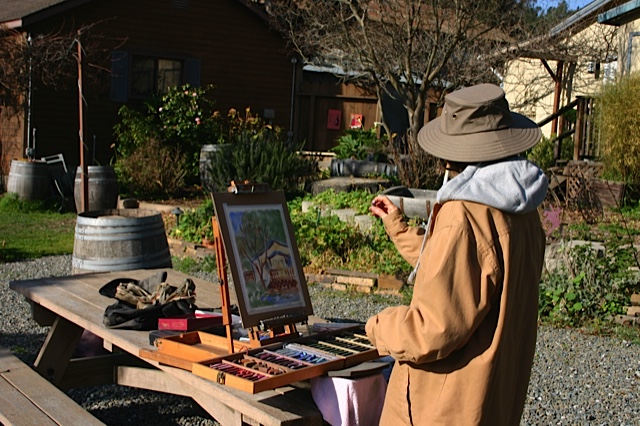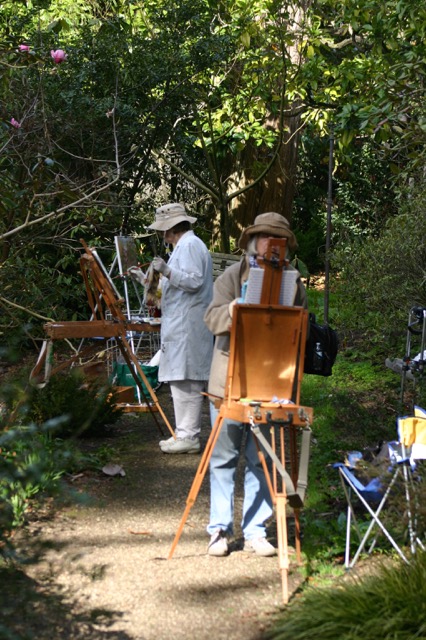 About POPs
Peninsula Outdoor Painters (POPs) started in 1977, and is now an established group of painters whose membership is open to all painters and every skill level. We share a passion to capture and express the awesome beauty of the San Francisco peninsula. There is nothing better to us than a blank canvas in front of a coastal, mountain, or bayside scene ... being present in the place, watching the light and viewing the wildlife. We enjoy our companionship which always has a smile for you and your paintings.
Members participate in Tuesday morning paintouts at varying frequencies. There are no charges (other than park entry fees) and you don't have to call anyone if you can't make it.  Paintout locations are on this website. Most paint from 9:30am to 12:30pm, then bag lunches are eaten and morning works are admired. No critiques are held; yet expert advice is freely given if requested.
If you would like to join POPs, just show up for a paint-out and ask the painters on how to get on the email list, or click below to enroll by email... it's that easy and free.
WEBSITE TRANSITION INFORMATION
OCTOBER 31, 2020
After over 10 years, and over 5 years after moving out of state, I am stepping down as POPs webmaster effective October 31, 2020. My pleinairlinks.com website will continue to allow access to POPs home page (including contact info for POPs, i.e., Sue M) and archive photos until until the end of the year. As of January 2021 the pleinairlinks website would only show POPs new site URL and contact information, i.e., Sue M's email address. It's been fun and I made many painting friends. I wish you the best. - Sue Wilson
FROM THE POPS TEAM:
Effective Nov. 1, Sue Mendelsohn (srmendelsohn@gmail.com) will be handling the communication with POPs artists. In the short-run, communication will be via email and will include access to the current weekly photos. We hope to transition to a website, such as Meetup, after the first of the year, which will give us more flexibility and interactive capabilities. We will let you know as plans progress.
Happy Painting!
Sue M., Andrea K., Chris E. and Daniele C.