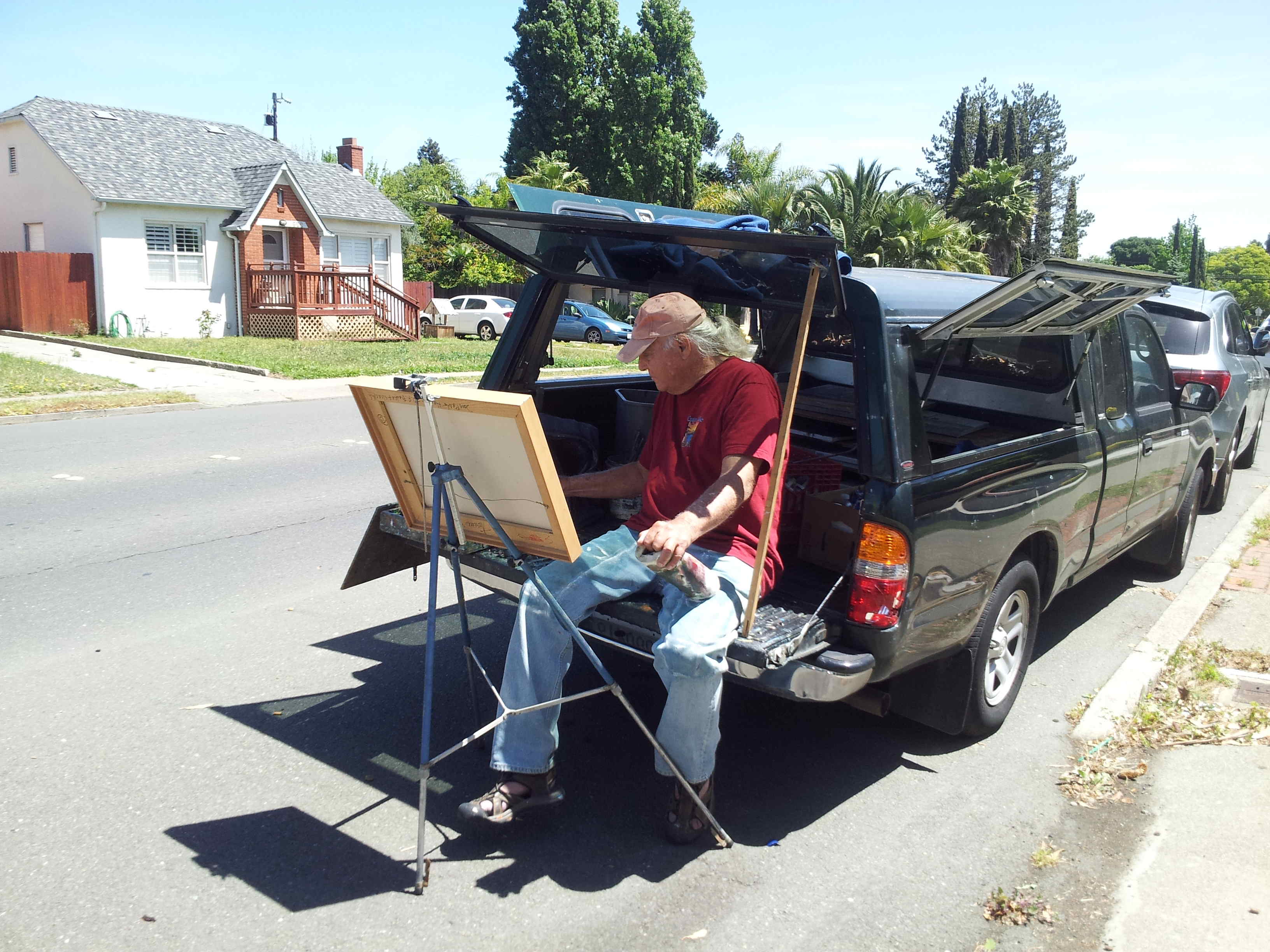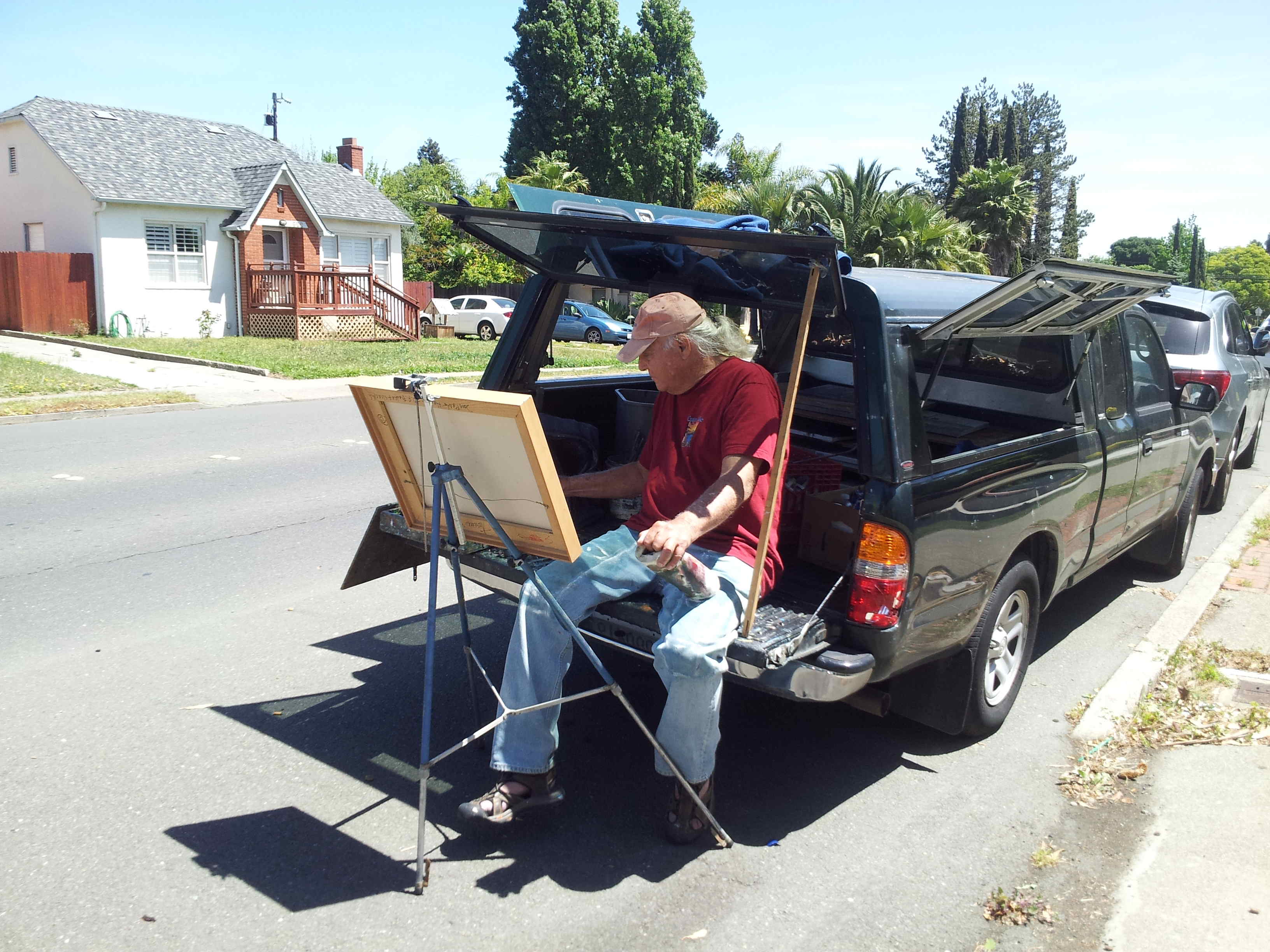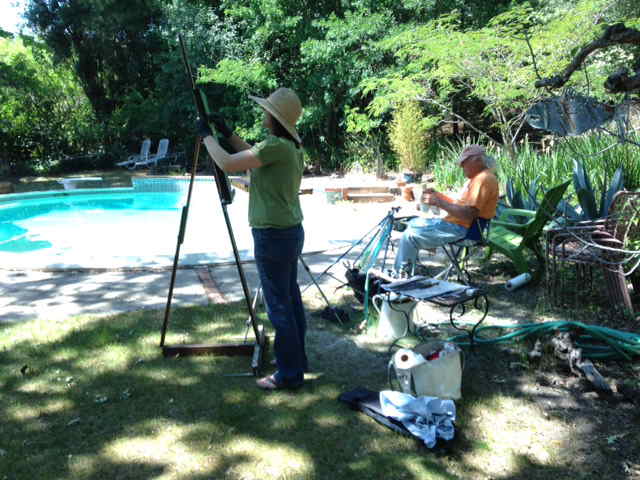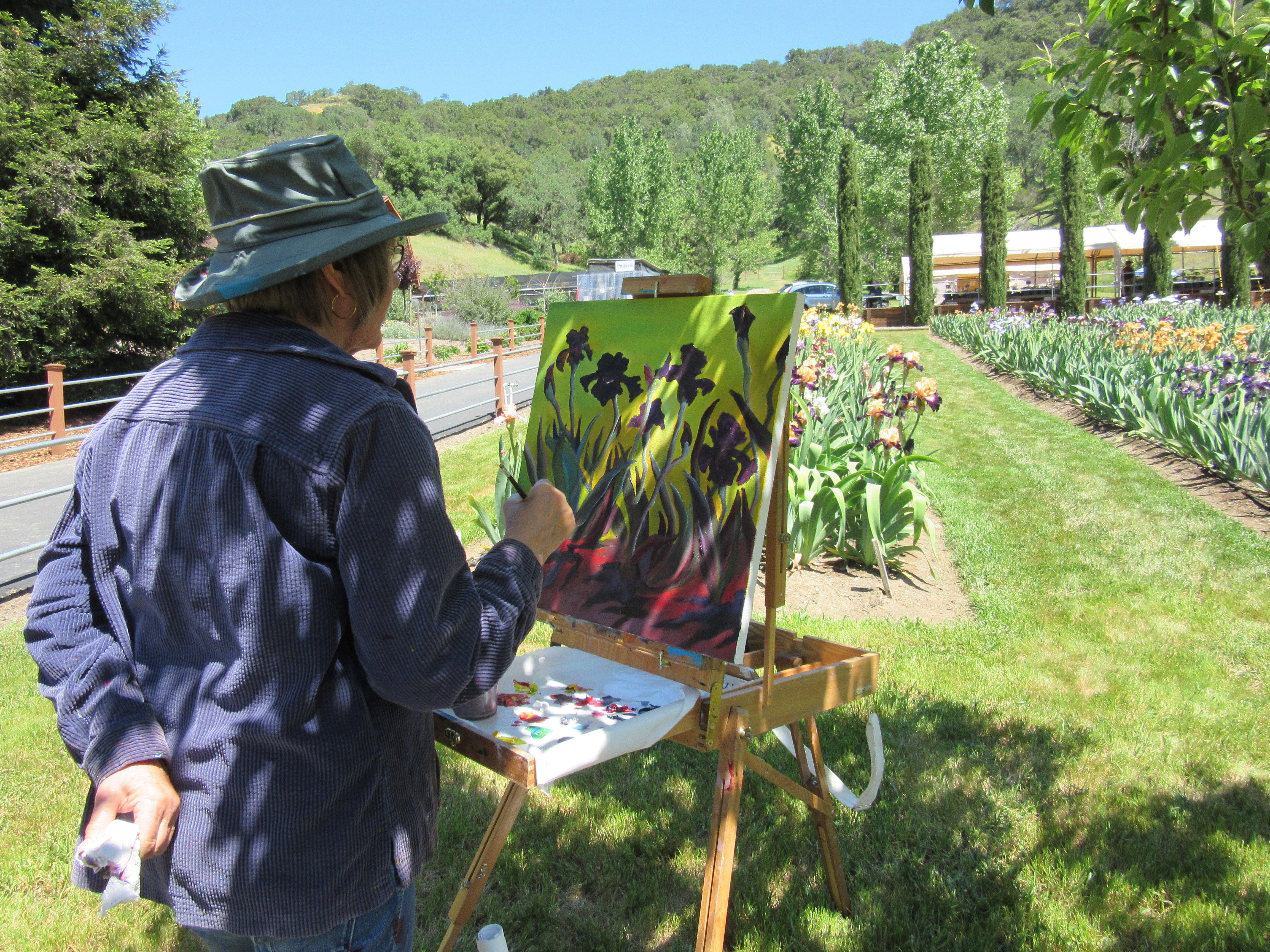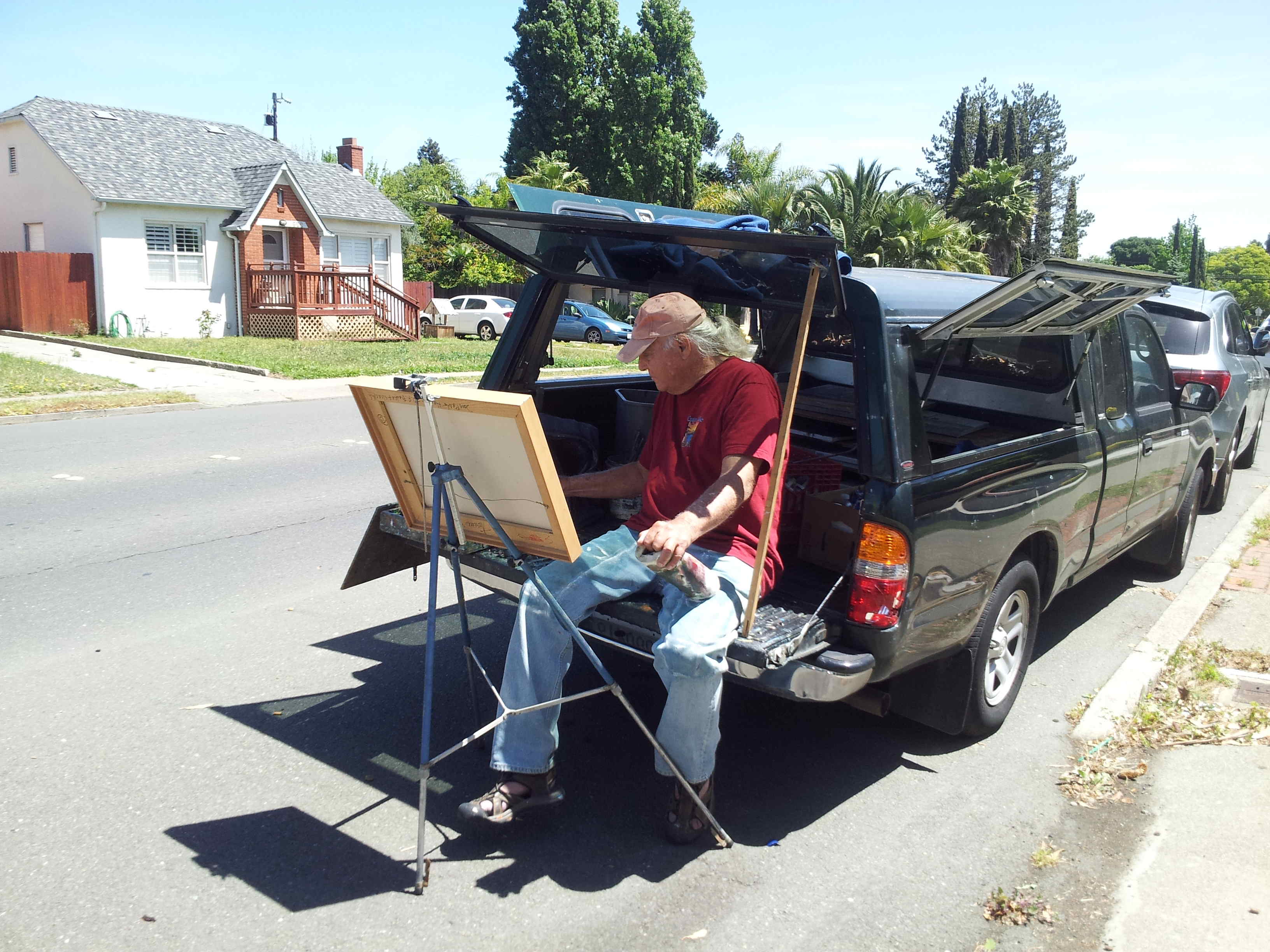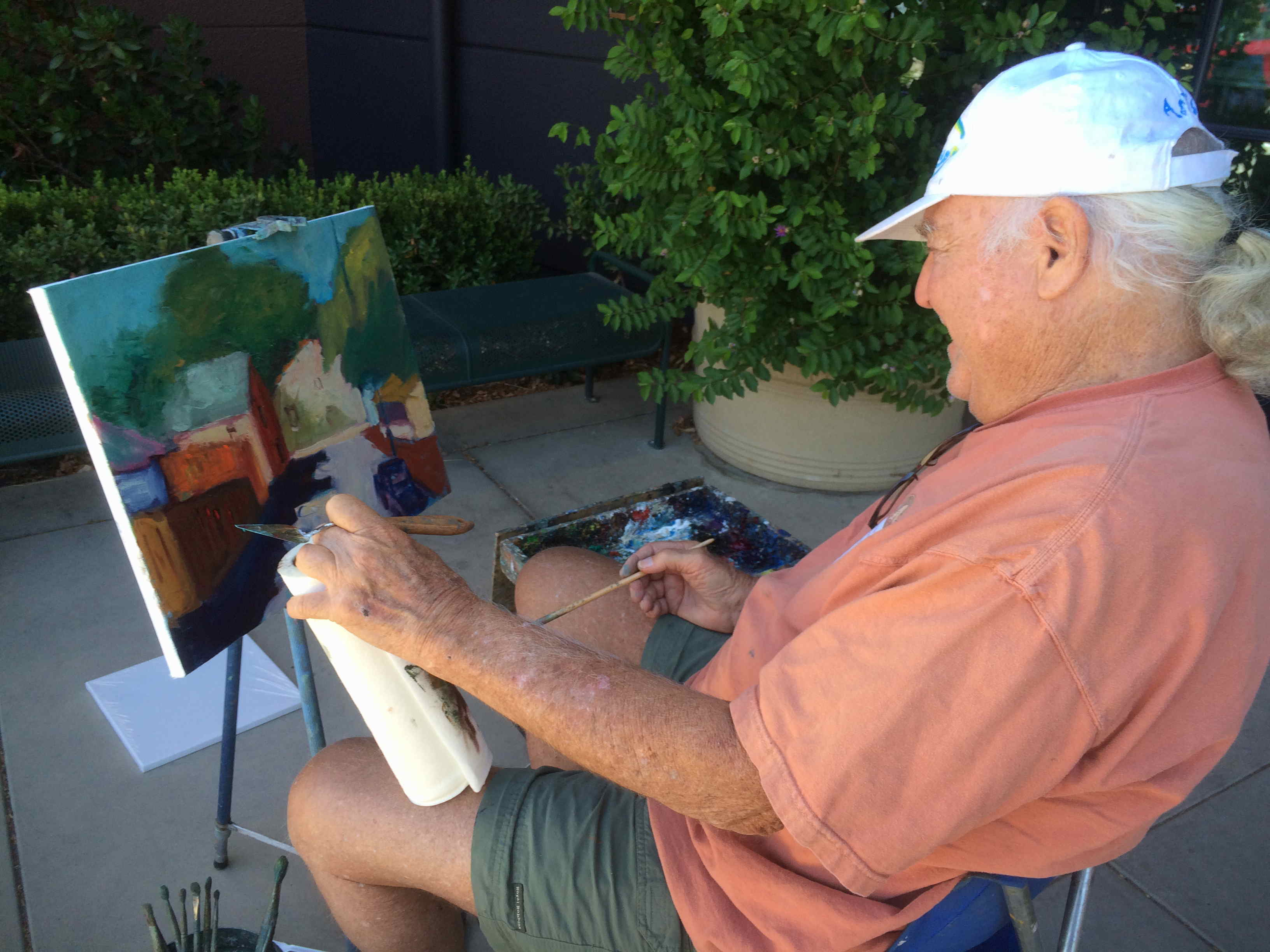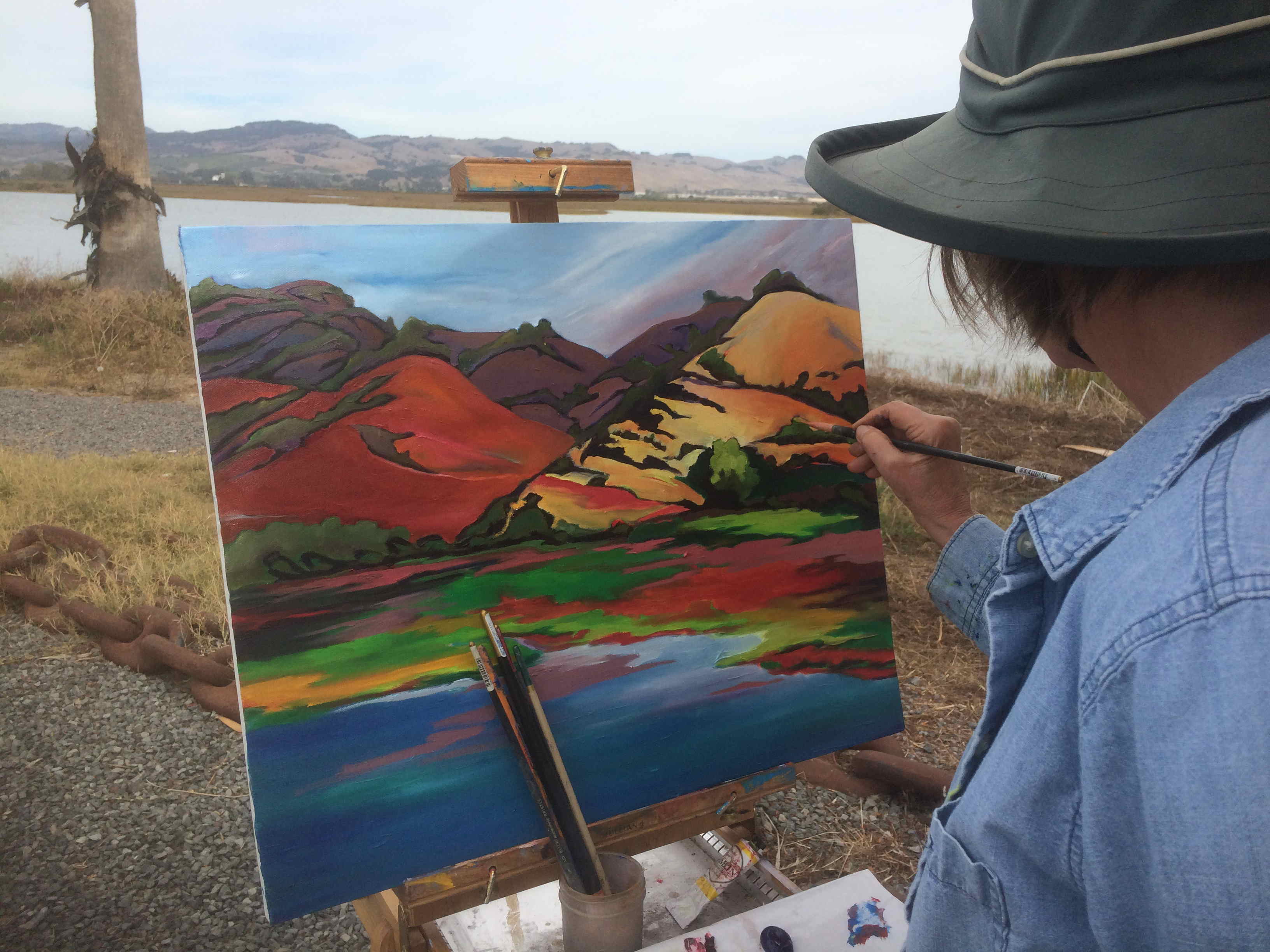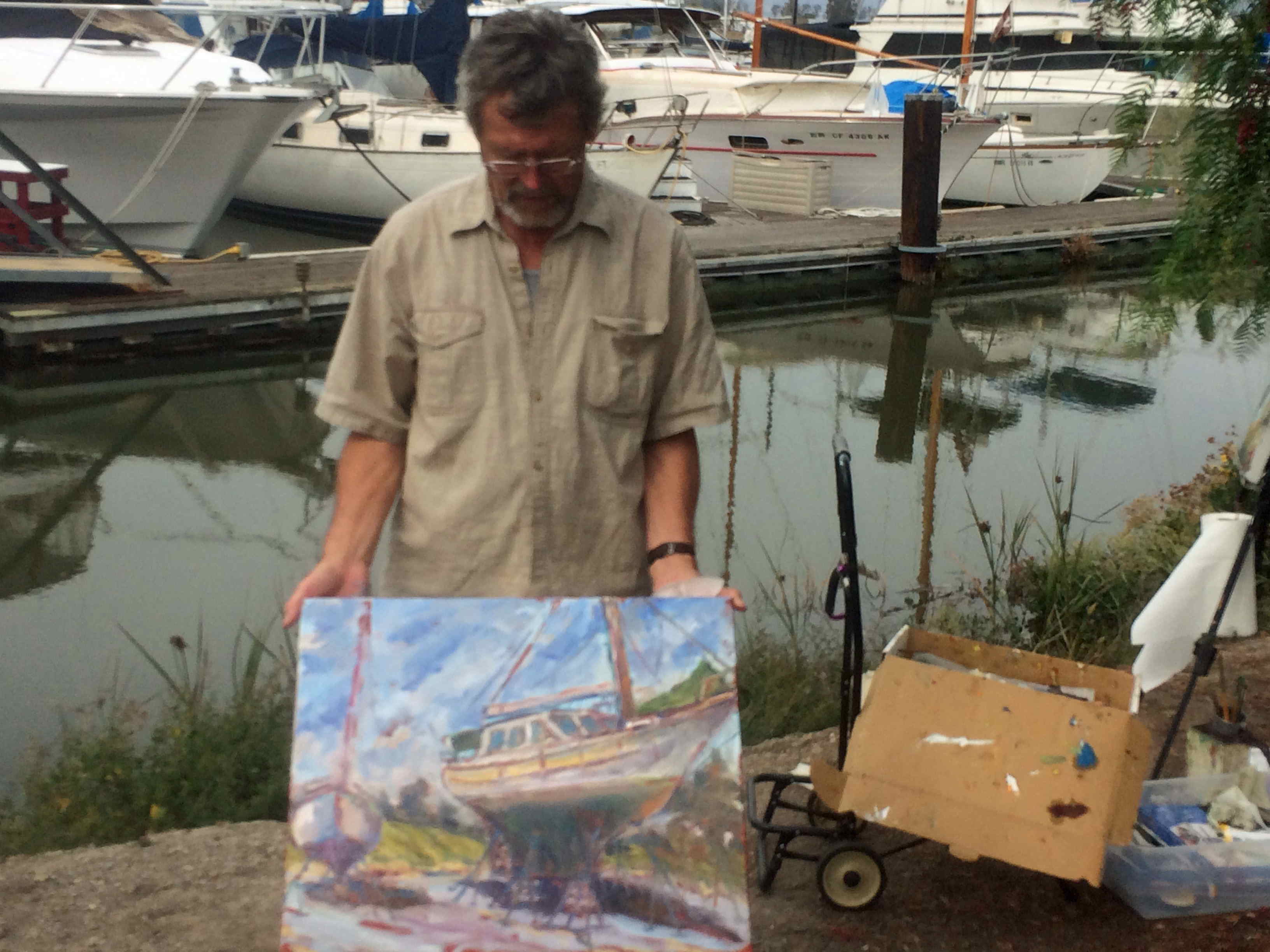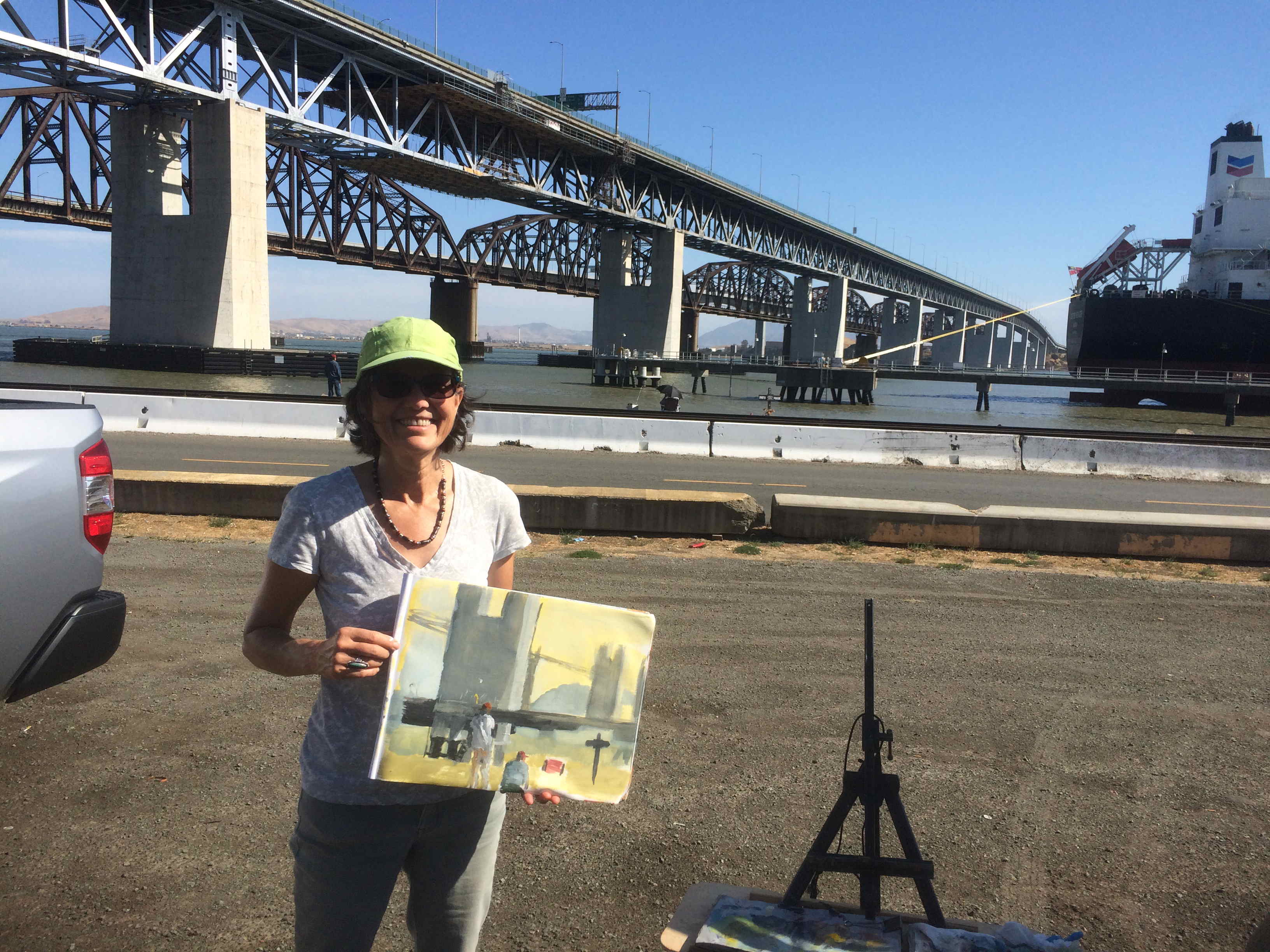 DaGroup paint-outs are every Sunday (or sometimes Saturday). 
Painting times are generally from 11am to 3pm ... refer to schedule below. Critiques will be at the end time, at locations deemed best at the time. Paintout locations are subject to change due to current events and/or weather ... Check this schedule a couple of days before to verify location and obtain more details, such as directions.  Bring a bag lunch. Come and enjoy the day.
Rain cancels
Details are below.
______________________
2018 (schedule subject to change; check website before you head out)   
Looking for fall colors ...
October 21 - Napa Valley Marina, 1200 Milton Rd (or roads near by local vineyards)
11am to 3pm
As of Wednesday Florie says the fall color is the best she has seen in years!
Directions: go west on Hwy 780, then east on hwy 80 (2.8m), go west on hwy 37 (1.4m), take CA-29 exit and turn right onto CA-29 north (9.5m), use 2 lanes to turn left onto CA-12W/CA-121 (1.4m), turn left onto Cuttings Wharf Rd (1.8m), slight right onto Las Amigas Rd (0.3m), turn left to stay on Las Amigas Rd (0.3m), Continue straight onto Milton Rd (0.8m). Paint at Marina for water and boat scenes, or along the way in for vineyard and countryside scenes.
Florie's recommended spot: I recommend the pull out on Cuttings Wharf on the right just after you make the turn from 12/121. There are at least 3, possibly 4, paintings from there.  There is parking for one there, but more on the corner across the street.
Oct. 28, 2018 - Lafayette Reservoir
11am to 3pm
Directions from Benicia: Take hwy 680 south (12m); use the right 3 lanes to take exit 46 for hwy 24 toward Lafayette/Oakland; continue on hwy 24 west (4m); take exit 11 for Acalanes Rd toward Upper Happy Valley Rd; keep right at the fork and merge onto Acalanes Rd (0.1m); take a left onto Mt. Diablo Blvd (0.8m); turn right into Lafayette Reservoir entrance, go up the hill and left into paid parking area.
Nov. 4, 2018 - Old Lakeville Road No. 3
11am to 3pm
        Directions from Benicia: Take hwy 780 west; then north onto hwy 80; then west onto hwy 37 (15.5m); turn right at 2nd light onto Lakeville Hwy (2.2m); turn right (signed) at Old Lakeville No 3 Road. Paint anywhere along road.
Nov. 11, 2018 - CLOCKTOWER, Benicia
11am to 3pm
Directions: Take East 2nd Street exit off of hwy 780, and go downhill to Military East and turn left onto it; take a slight left onto Adams Street; then a slight left onto Washington Street; turn left to stay on Washington Street. (follow signs when you get close … it's up the hill on the left)
Nov. .18, 2018 - Williams Road, Fairfield
11am to 3pm
        Directions from Benicia: Take hwy 680 north; then hwy 80 east (0.2m), then take Suisun Valley Rd/Pittman Rd exit and turn left at light (5.5m); when road turns sharp left, take a slight right onto Williams Road (dead end). Paint anywhere along road.
Nov. 25, 2018 - ECKLEY PIER
11am to 3pm
        Directions: Take hwy 780 west; take hwy 80 south; take Pomona St exit toward Crockett; turn left onto Pomona St (1.3m); Pomona St turns slightly left and becomes George Miller Trail (1.0m); turn left into entrance ... paint at hilltop or take road down to pier.
Dec. 2, 2018 - STATE RECREATION PARK, BENICIA 
11am to 3pm
Directions: From East, west on I-780, take exit 3A for Columbus Parkway, continue onto Columbus Parkway (0.1m); turn left onto Rose Dr/State Park Road (0.3m); Turn right onto Dillon Point Road ... pay and drive through entrance station, then drive around inlet to end of road at the far point where there is a large parking lot. Explore and find your spot. Meet at three by parking lot.
Dec. 9, 2018 - SUISUN CITY
11am to 3pm
Directions: Take hwy 680 north; take hwy 12 East toward Suisun City/Rio Vista; take the Civic Center Blvd exit toward Suisun City/Main Street; turn right onto Lotz Way (signs for Business District/Main Street); turn left onto Main St; go down main street and then take any left to the Marina - explore. Also can go to end of Kellogg St to view of marshes.
Dec. 16, 2018 - MARIN HEADLANDS, Ocean views
11am to 3pm
        Directions: (avoiding bridge tolls) West on hwy 780; east on hwy 80; west on hwy 37; south on hwy 101 (18.9m); take last exit before Golden Gate Bridge toward Sausalito; turn left onto Alexander Ave (394 ft); take the 1st right onto Conzelman Road (1.1m); at the traffic circle, take the 3rd exit and stay on Conzelman Road (1.8m) (goes up hill, then down steep grade of awesome ocean views - watch roadway!); Conzelman Road turns slightly left (0.7m); at first stop sign (where you first see other roads) go left into parking lot, then walk on trail about 100 feet to see fabulous GG view OR turn right at stop sign toward Field Road; then take left onto Field Road (few hundred feet); then take 1st right into Battery Alexander parking lot ... great views of ocean shoreline.
Dec. 23, 2018 - BENICIA EAST FIFTH ST. WATERFRONT / MARSH
11am to 3pm
Directions: Take East 5th street exit off of hwy 780 in Benicia; go down towards water until the end of the street, then turn right into big long parking area.
Dec. 30, 2018 - Benicia/Straits Overlook
11am to 3pm
Directions: Take East 2nd St. exit off of hwy 780; go down the hill towards the water on East 2nd St; turn right on East N St (before the traffic light); park around the first stop sign … the little park is on the left. One can also drive to the end of East N St. and then go into the church parking lot (if not full from a Sunday service) and paint at the lower end of the parking lot for more views (or park on the street and walk your painting stuff up there. 
Jan. 6, 2019 - Grizzly Island, Rush Ranch
11am to 3pm
        Directions from Benicia: North hwy 680 (12.8m); east hwy 80 (1.7m); hwy 12 east (3.8m); right onto Grizzly Island Road (2.4m); right into Rush Ranch
Jan. 13, 2019 - Point Pinole Regional Shoreline (Atlas Road)
Jan. 20, 2019 - Mulholland Hill on Donald Drive in Orinda