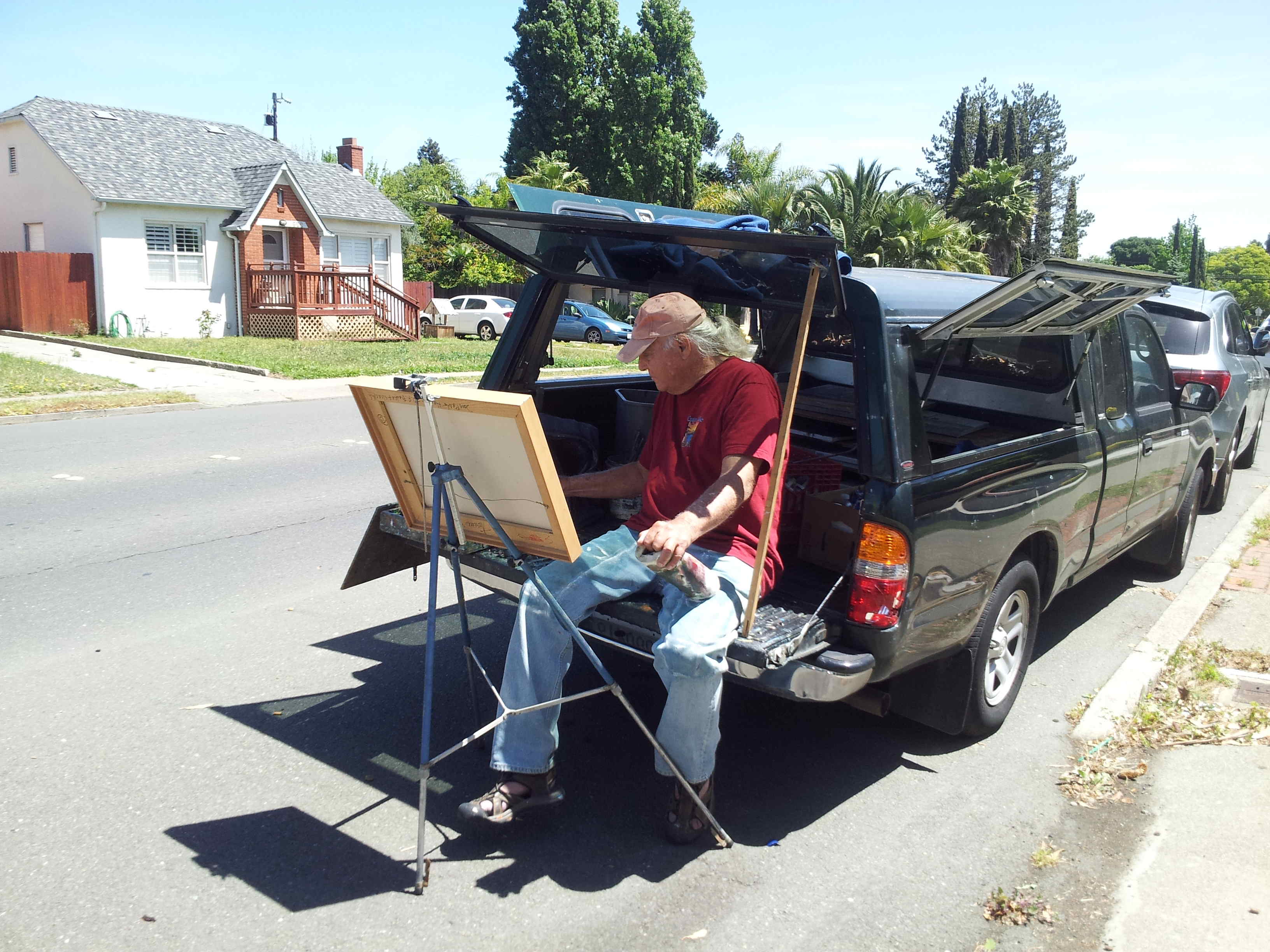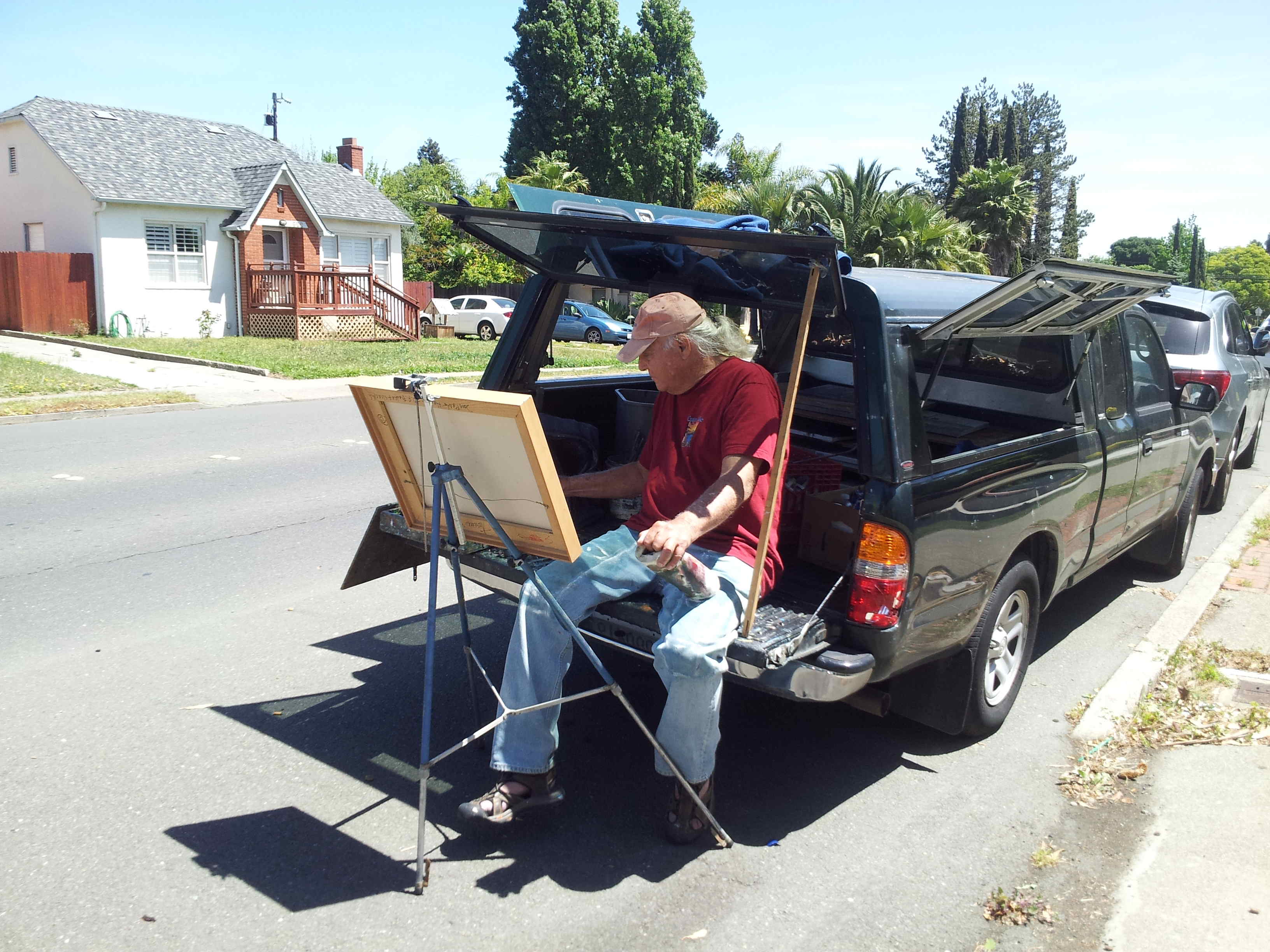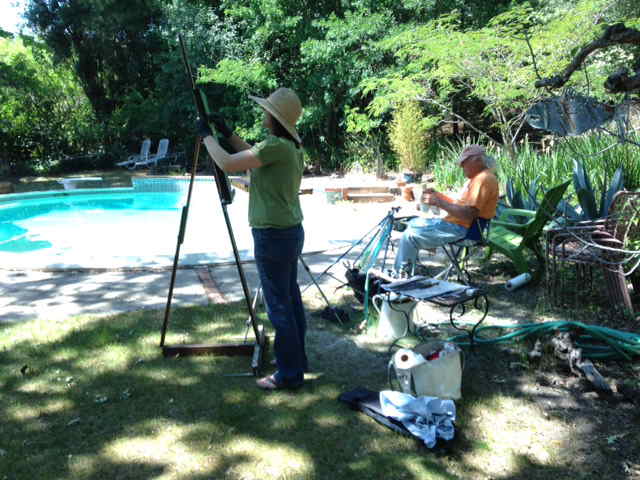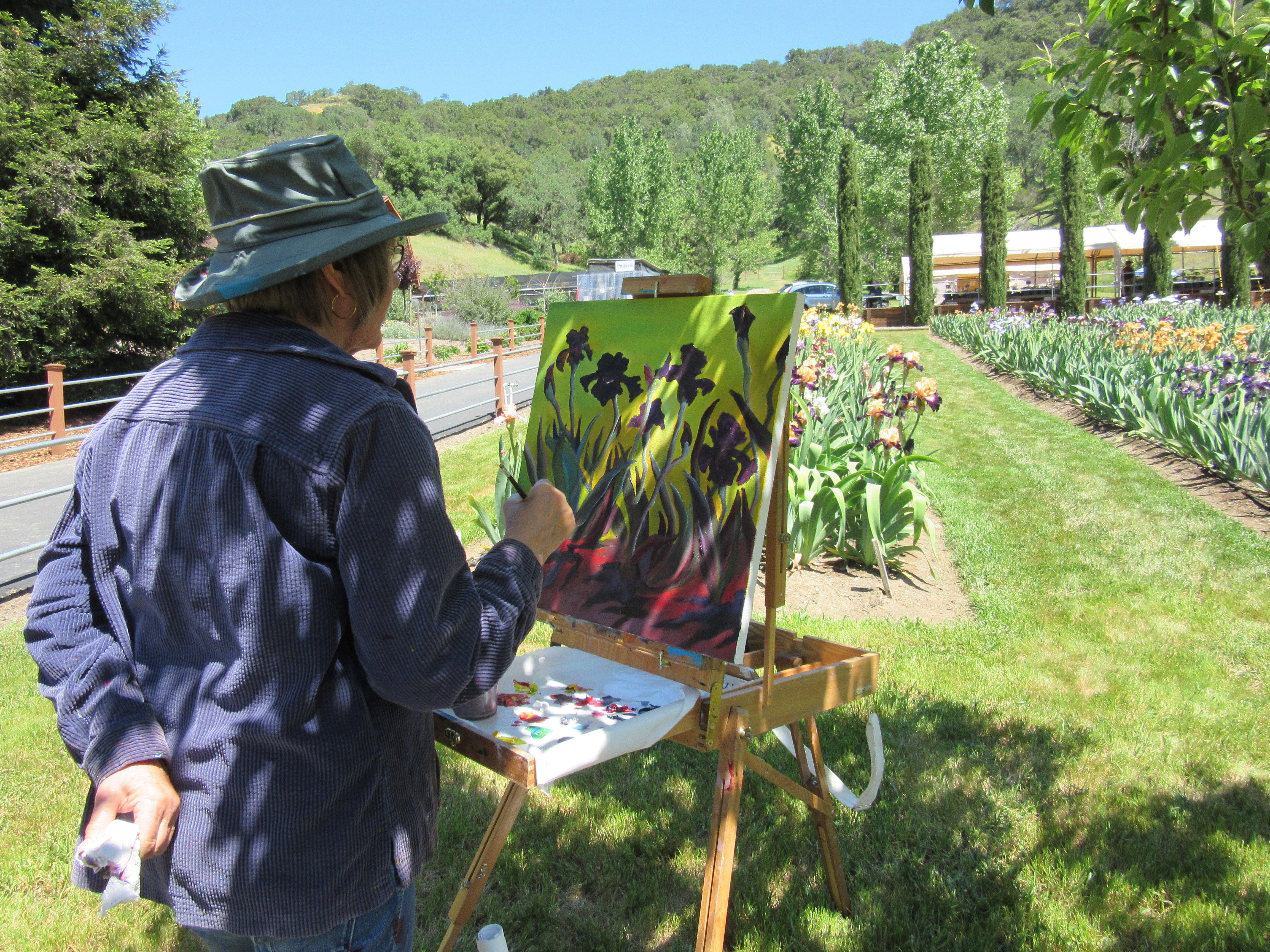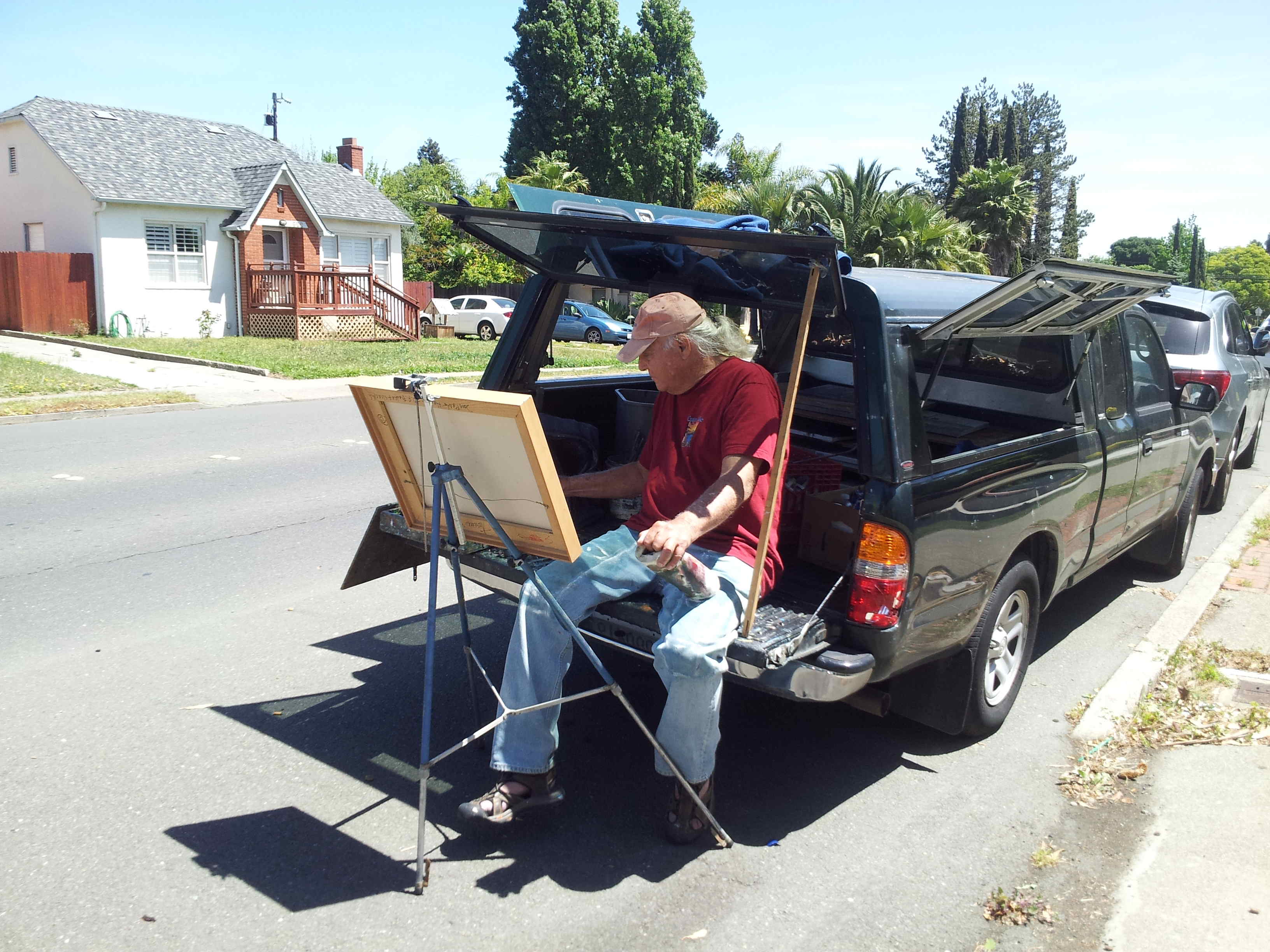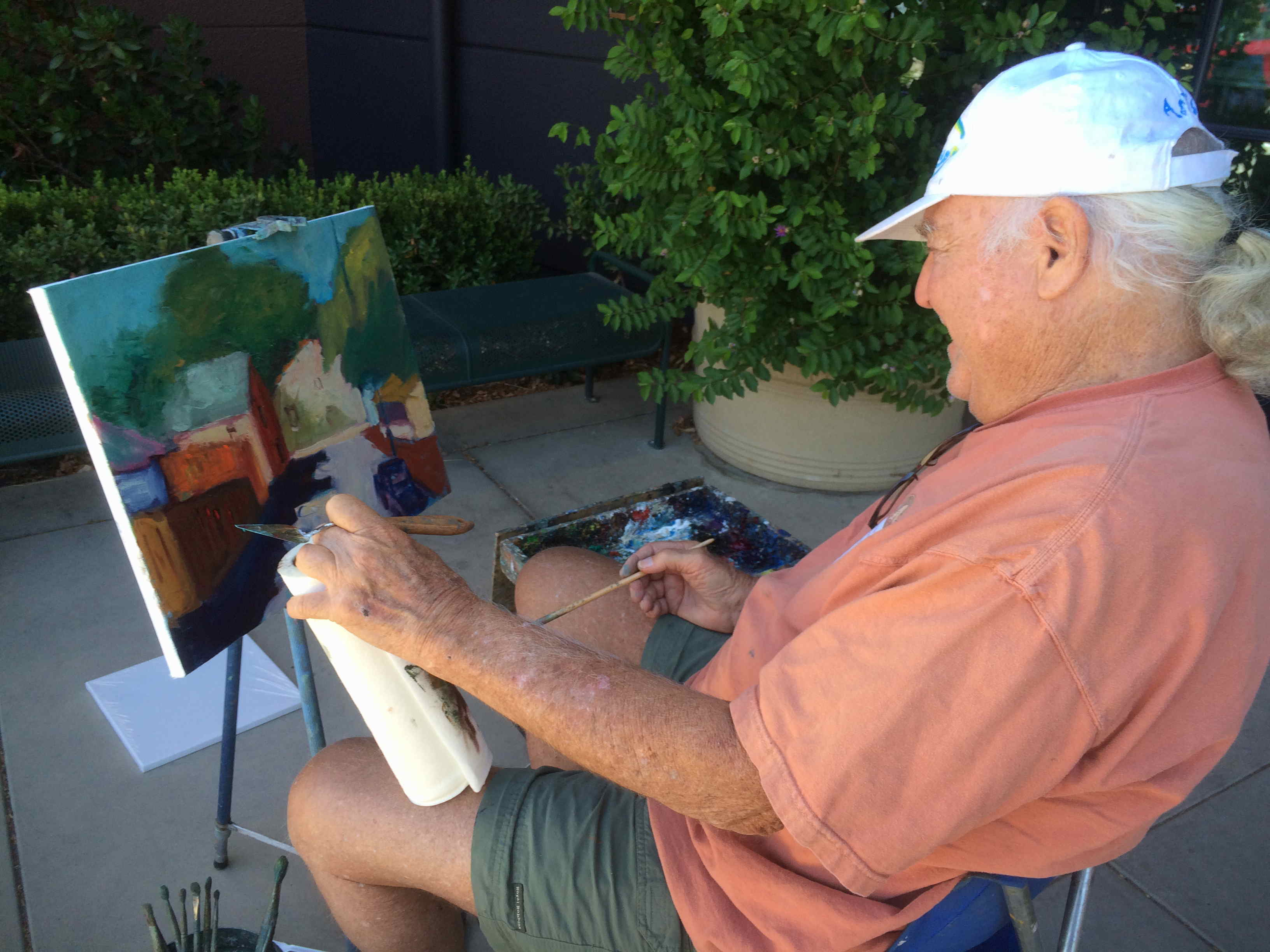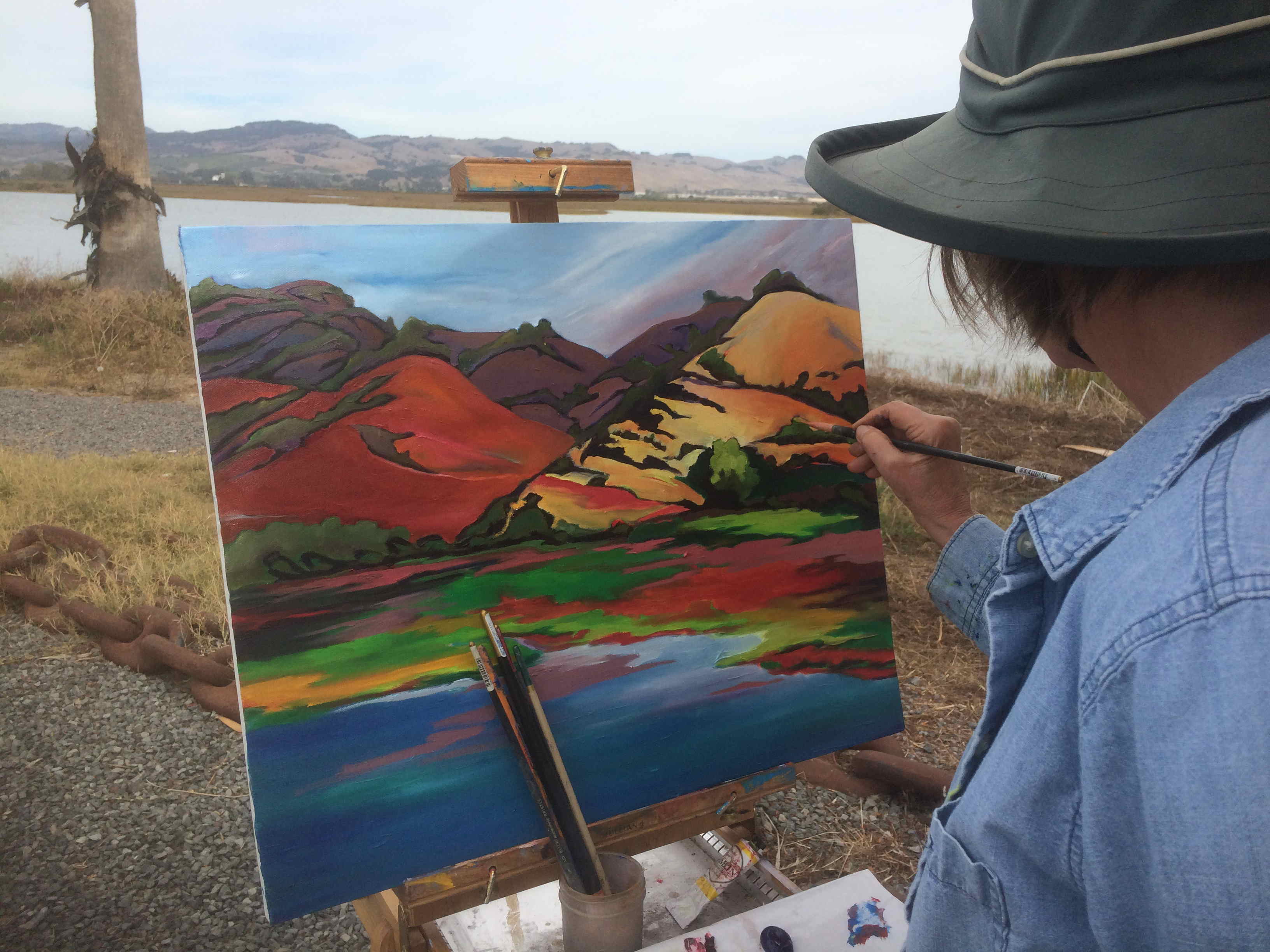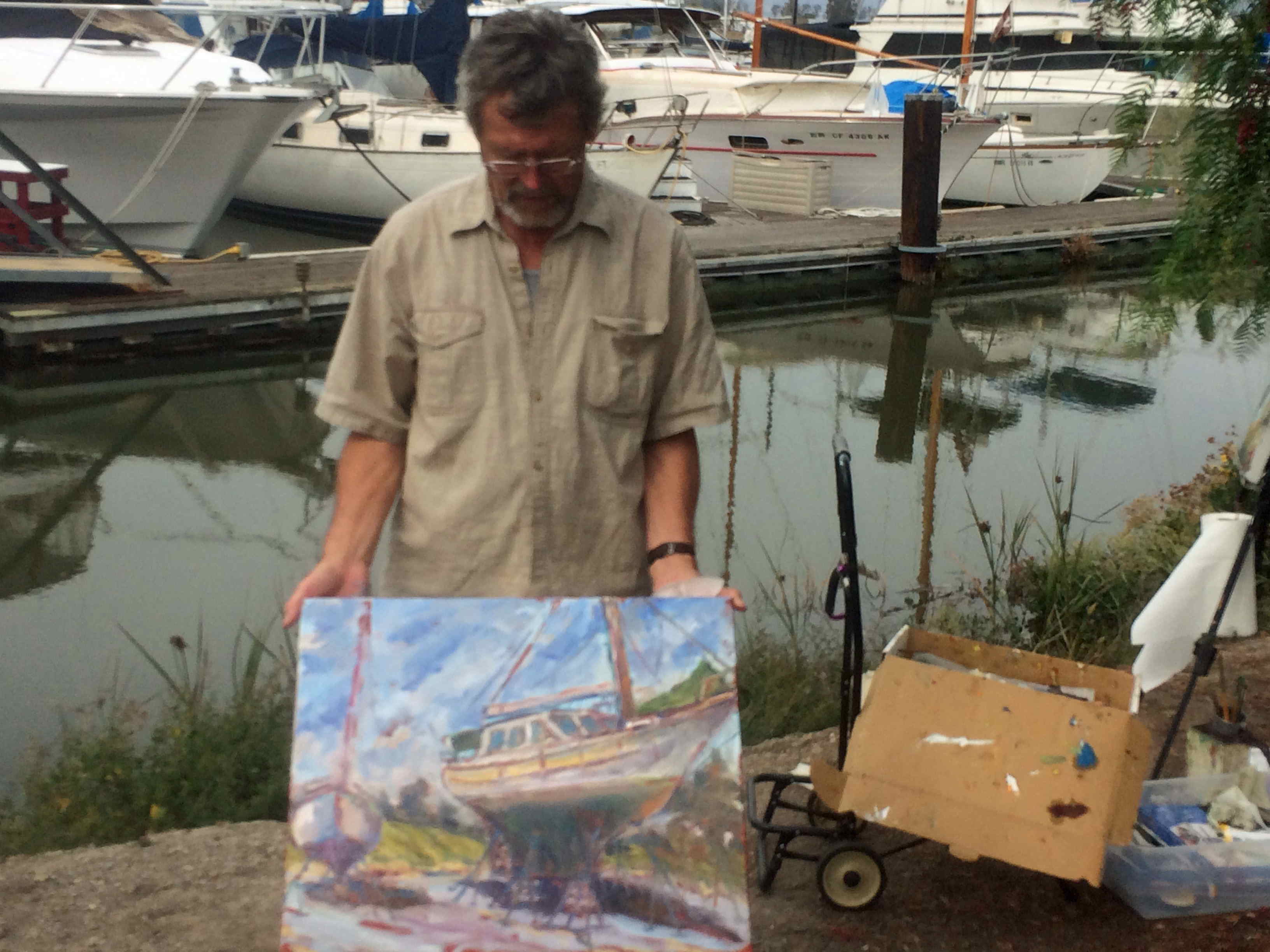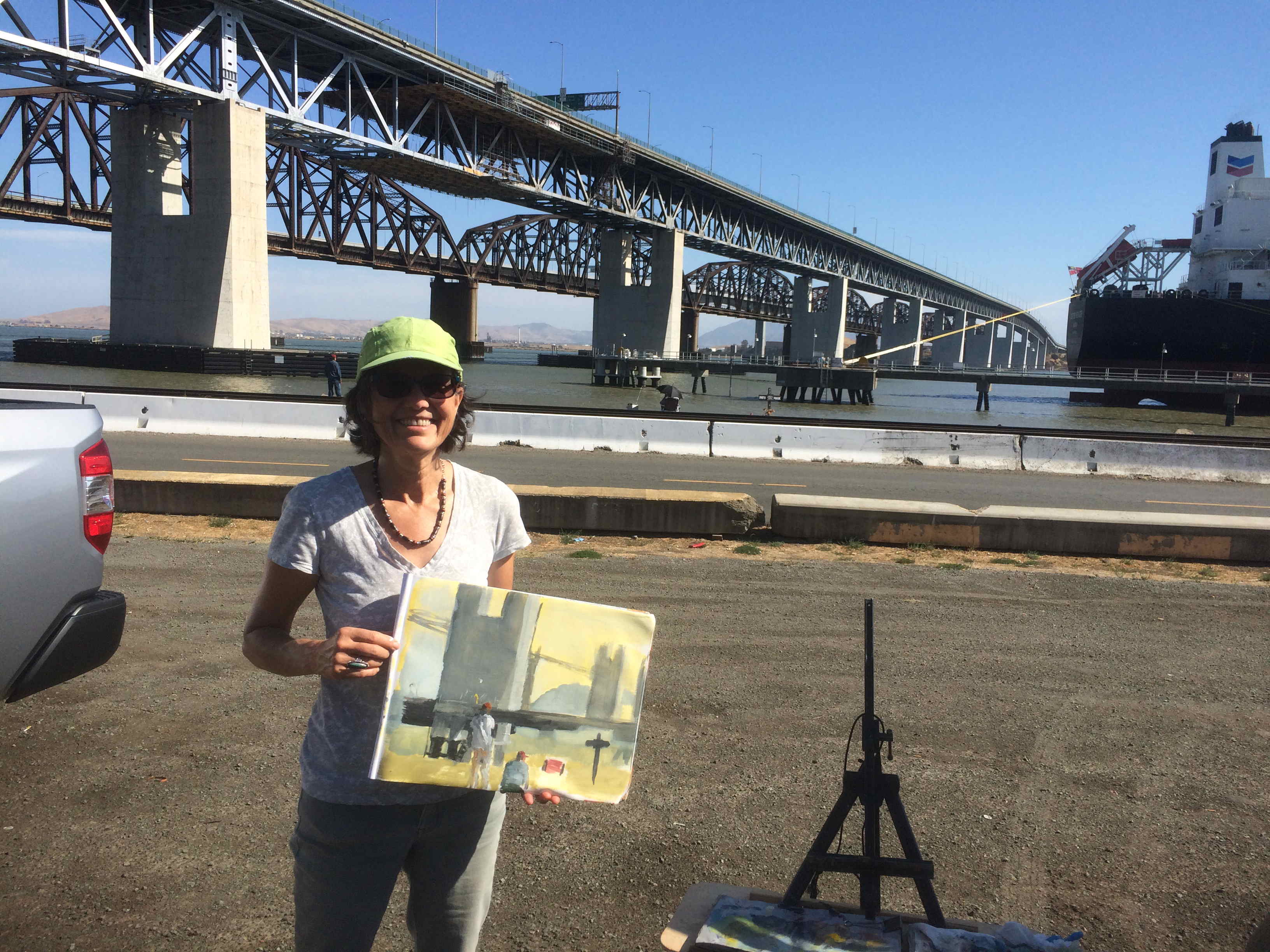 DaGroup paint-outs are every Sunday (or sometimes Saturday). 
Painting times are generally from 11am to 3pm ... refer to schedule below. Critiques will be at the end time, at locations deemed best at the time. Paintout locations are subject to change due to current events and/or weather ... Check this schedule a couple of days before to verify location and obtain more details, such as directions.  Bring a bag lunch. Come and enjoy the day.
Rain cancels
Details are below.
______________________
2019 (schedule subject to change; check website before you head ou
Dec 8 - ECKLEY PIER
11am to 3pm
        Directions: Take hwy 780 west; take hwy 80 south; take Pomona St exit toward Crockett; turn left onto Pomona St (1.3m); Pomona St turns slightly left and becomes George Miller Trail (1.0m); turn left into entrance ... paint at hilltop or take road down to pier.
Dec 15 - SUISUN CITY
Directions: Take hwy 680 north; take hwy 12 East toward Suisun City/Rio Vista; take the Civic Center Blvd exit toward Suisun City/Main Street; turn right onto Lotz Way (signs for Business District/Main Street); turn left onto Main St; go down main street and then take any left to the Marina - explore. Also can go to end of Kellogg St to view of marshes.
Dec 22 - Mt. Diablo, Castle Rock Road viewpoint
11am to 3pm
Go to end of Castle Rock Road for a convenient, favorite view of Mt. Diablo. You can also check out Borges Ranch on the way in (follow signs from Castle Rock Road) for old ranch scenes.
Directions from Benicia: South on hwy 680 (10m); take exit 48 - Treat Blvd/Geary Rd then use two left lanes to merge onto N Main St (signs for Treat Blvd) (0.2m); then left onto Treat Blvd (1.2m); turn right onto Bancroft Rd (0.7m); Continue onto Walnut Ave (1.6m); at traffic circle, take the 1st exit onto Oak Grove Road, and continue onto Castle Rock Road (1.8m), at end of Castle Rock Road park in the large dirt parking area (on the right, across from horse arena) that acts as overflow parking is before the paved Castle Rock parking. The dirt lot has a favorite view of Mt. Diablo. (for Borges Ranch, take a right from Castle Rock Road onto Elise Ct - follow sign)
Dec 29 - Grizzly Island, Rush Ranch
11am to 3pm
        Directions from Benicia: North hwy 680 (12.8m); east hwy 80 (1.7m); hwy 12 east (3.8m); right onto Grizzly Island Road (2.4m); right into Rush Ranch