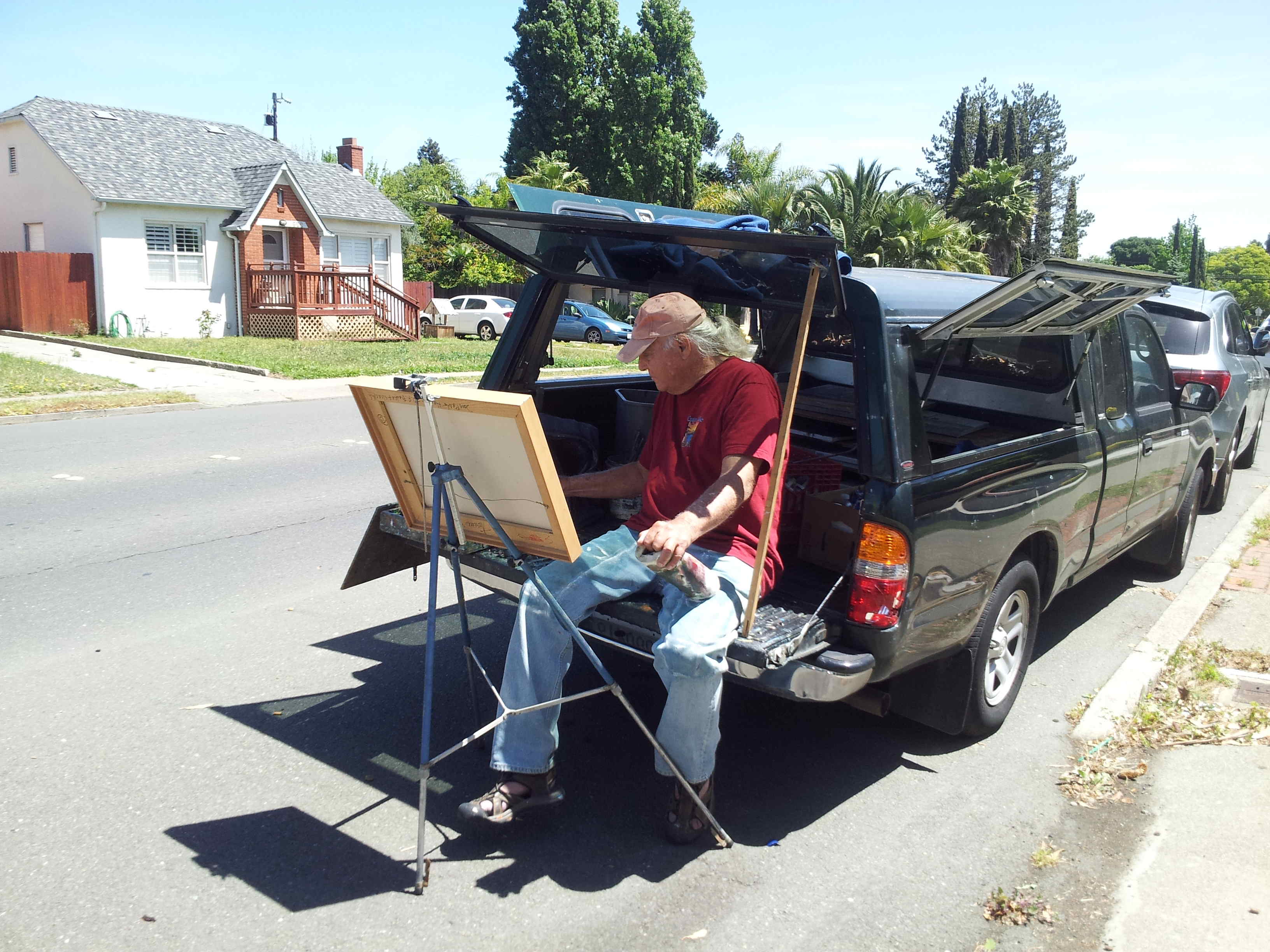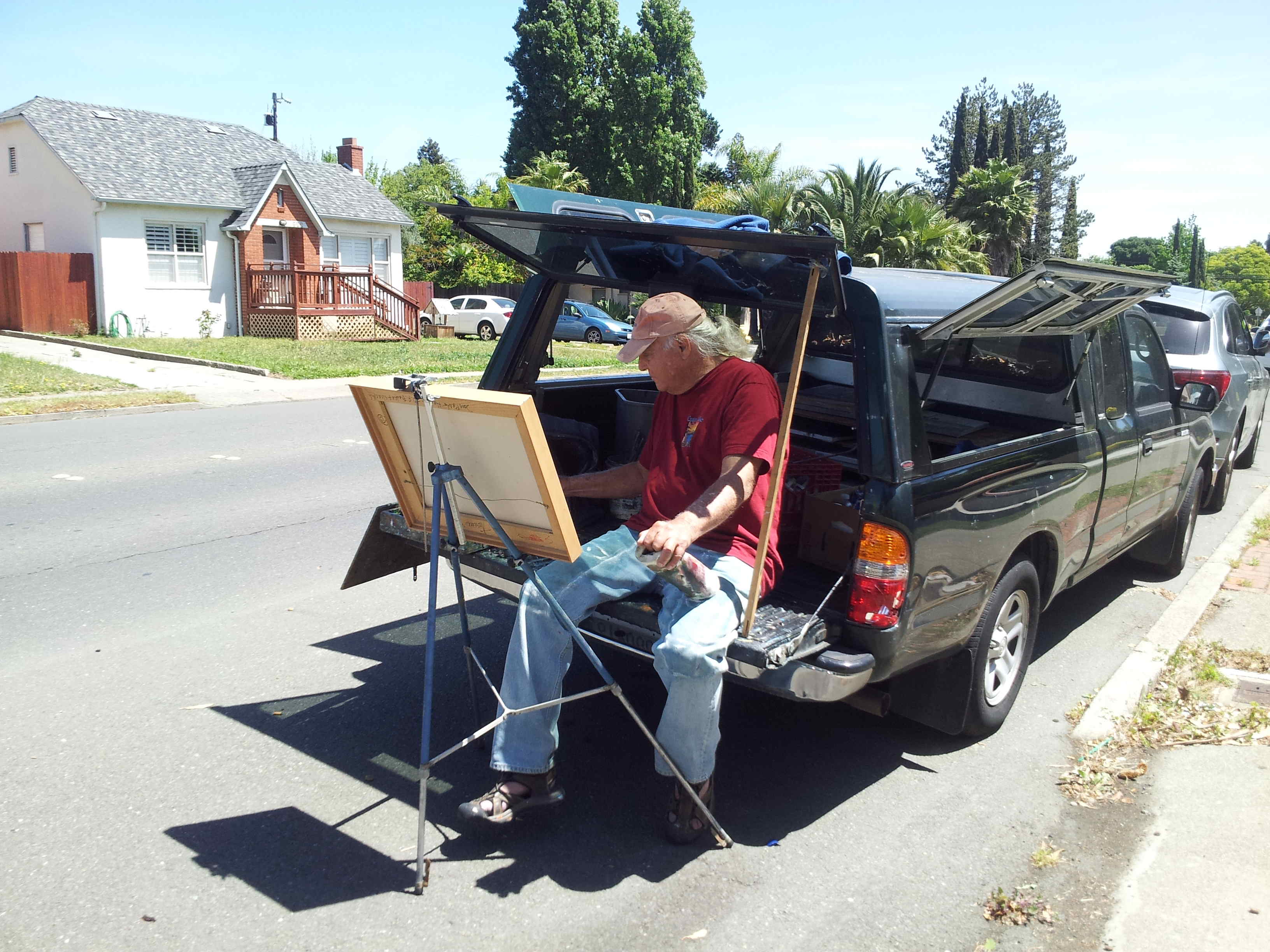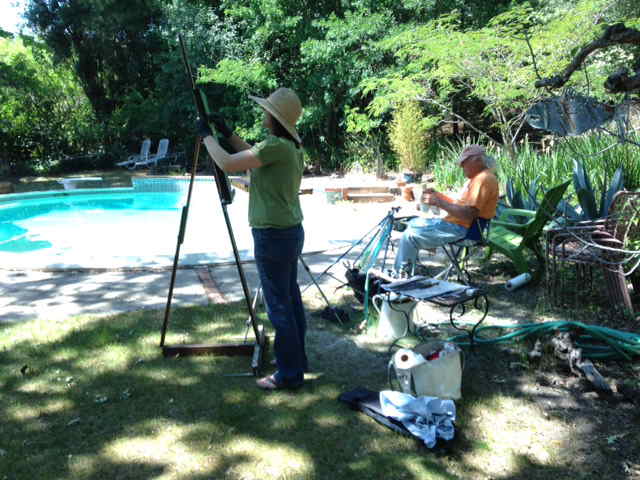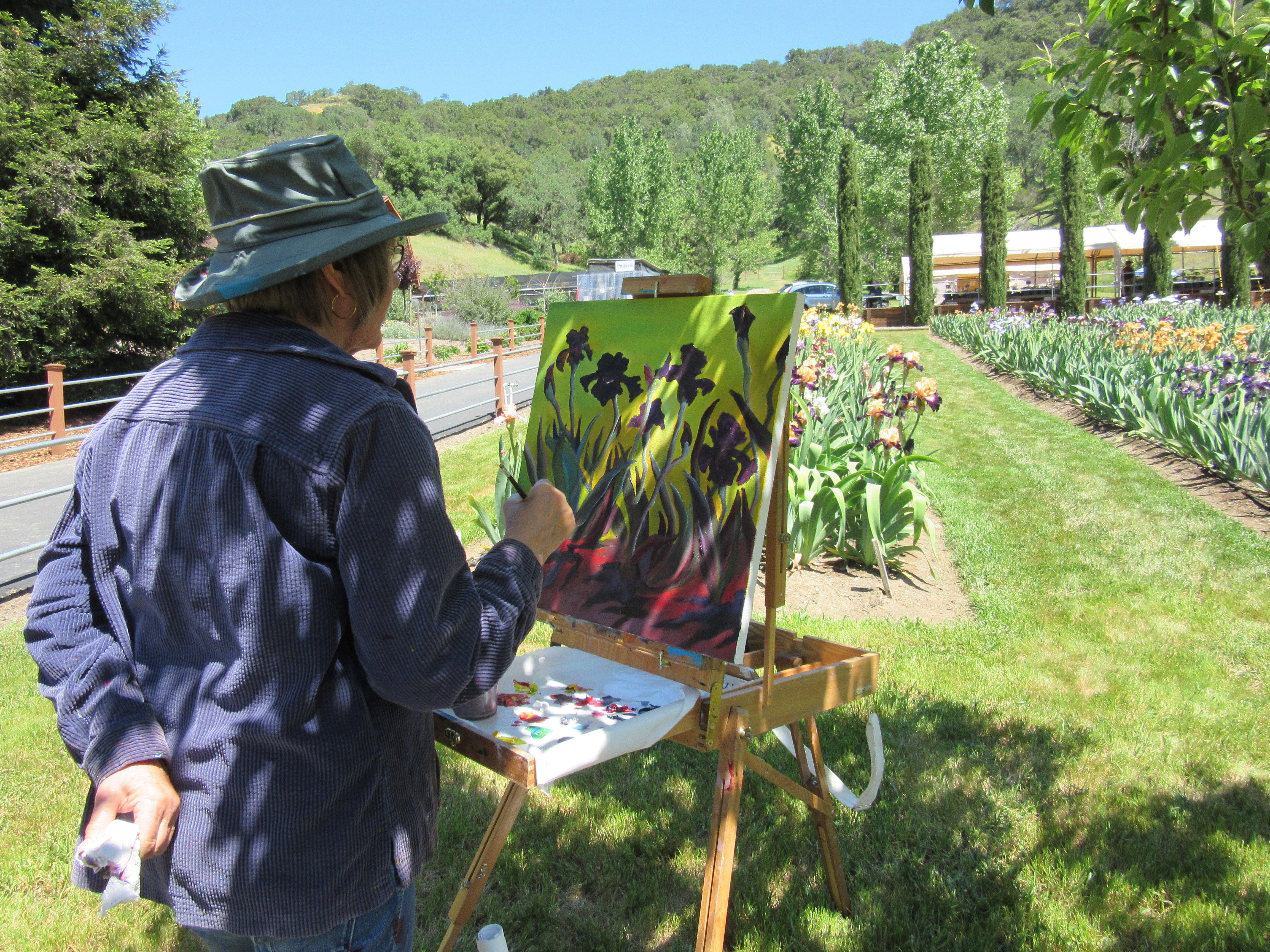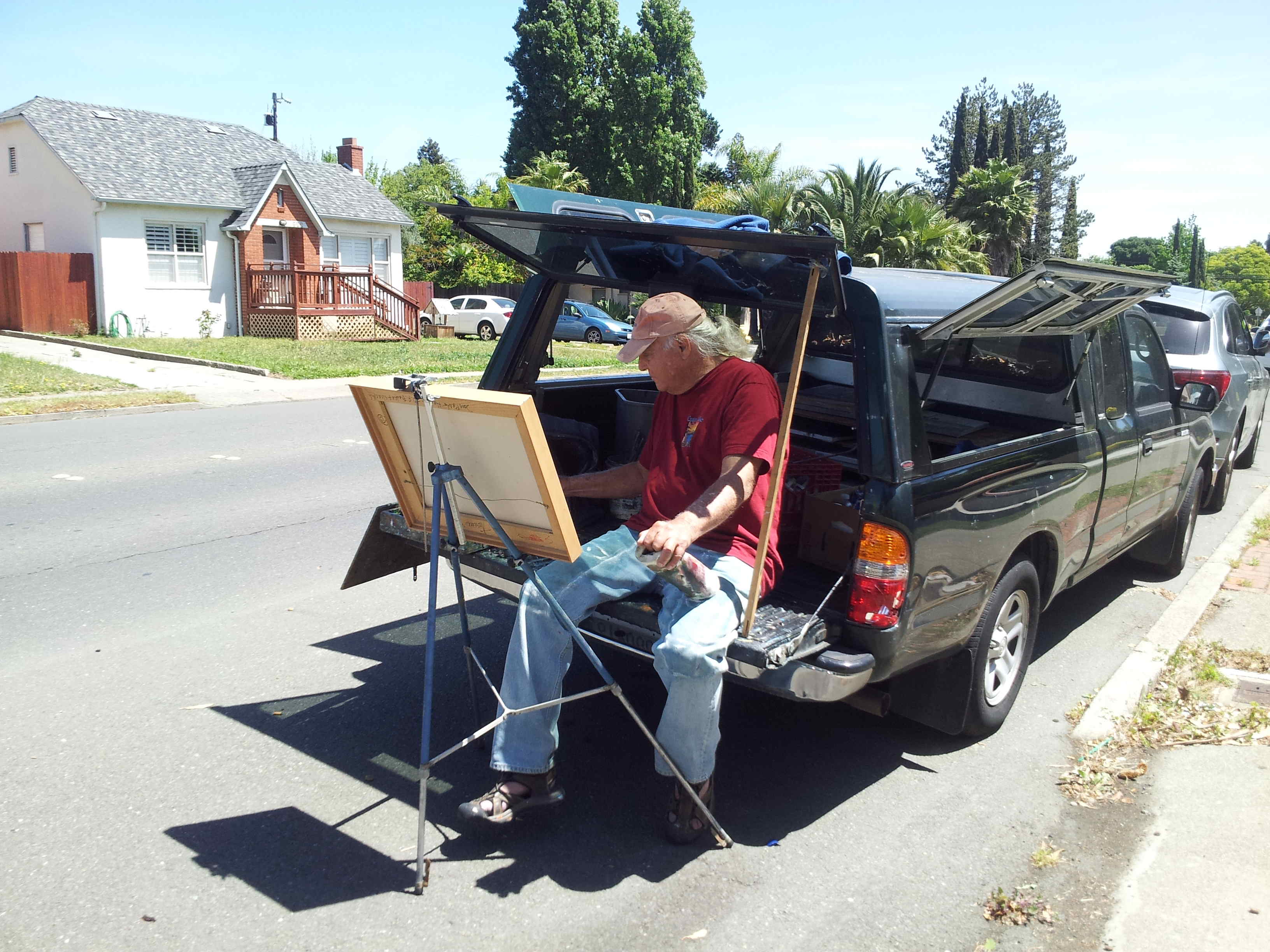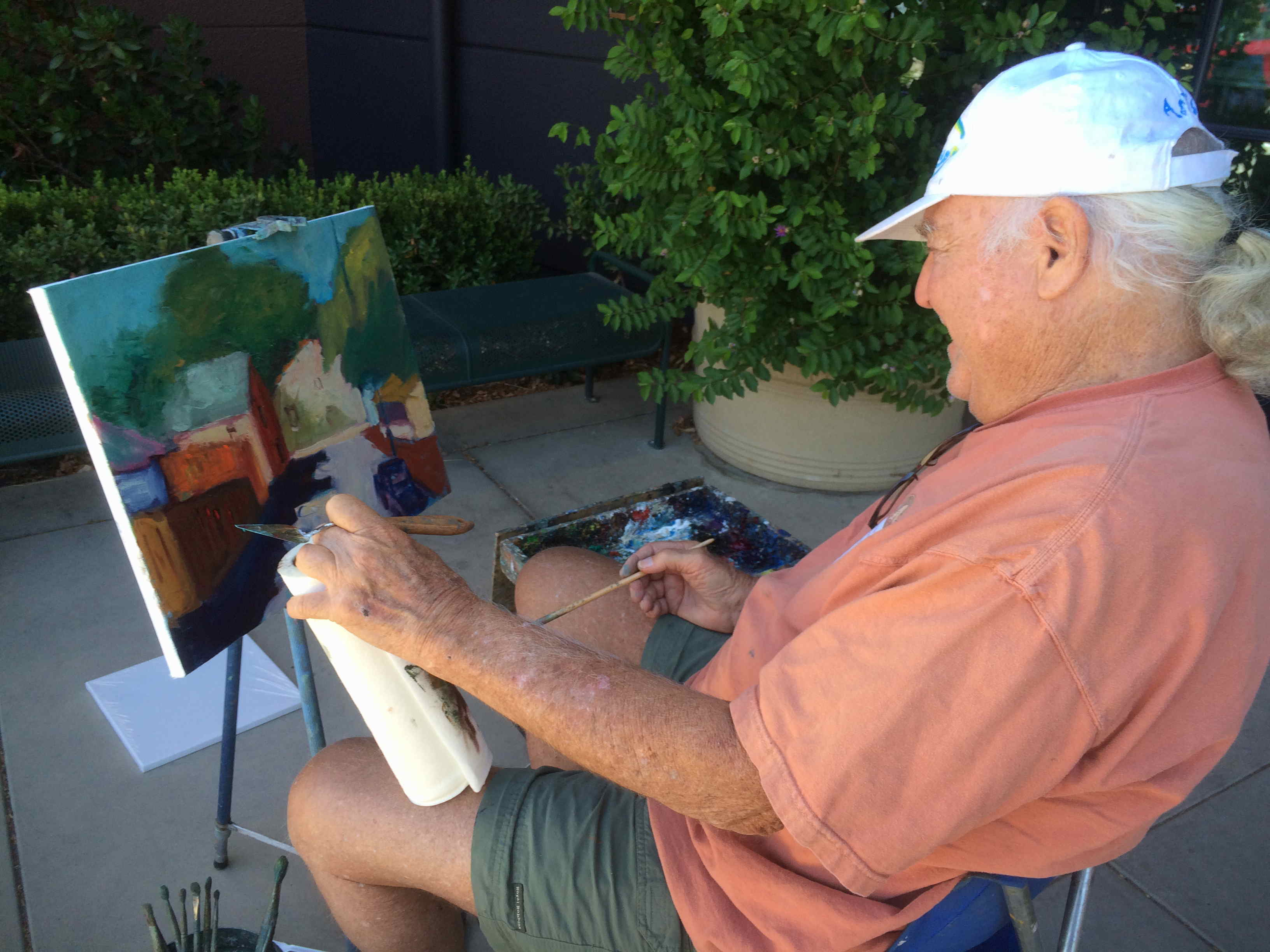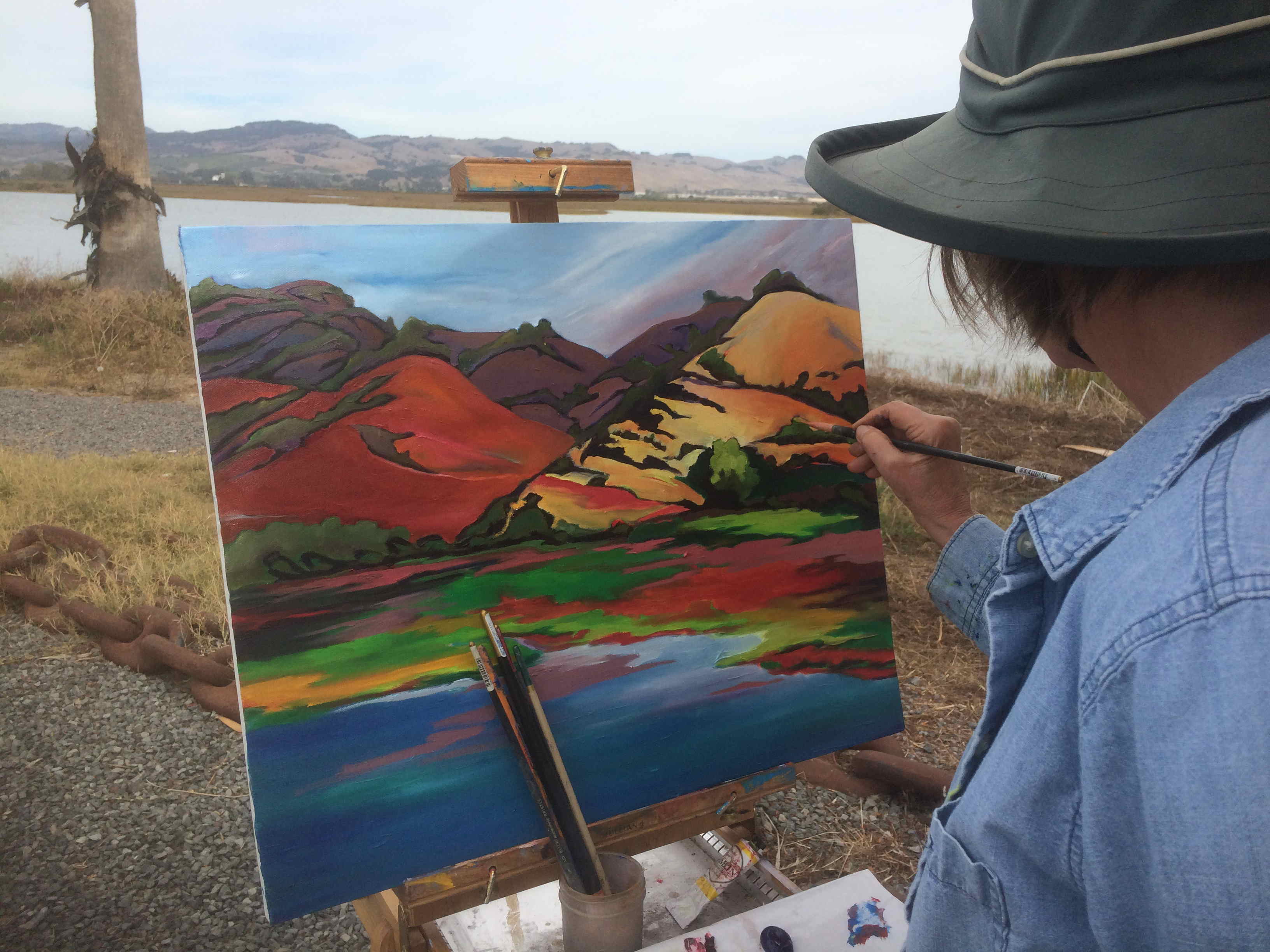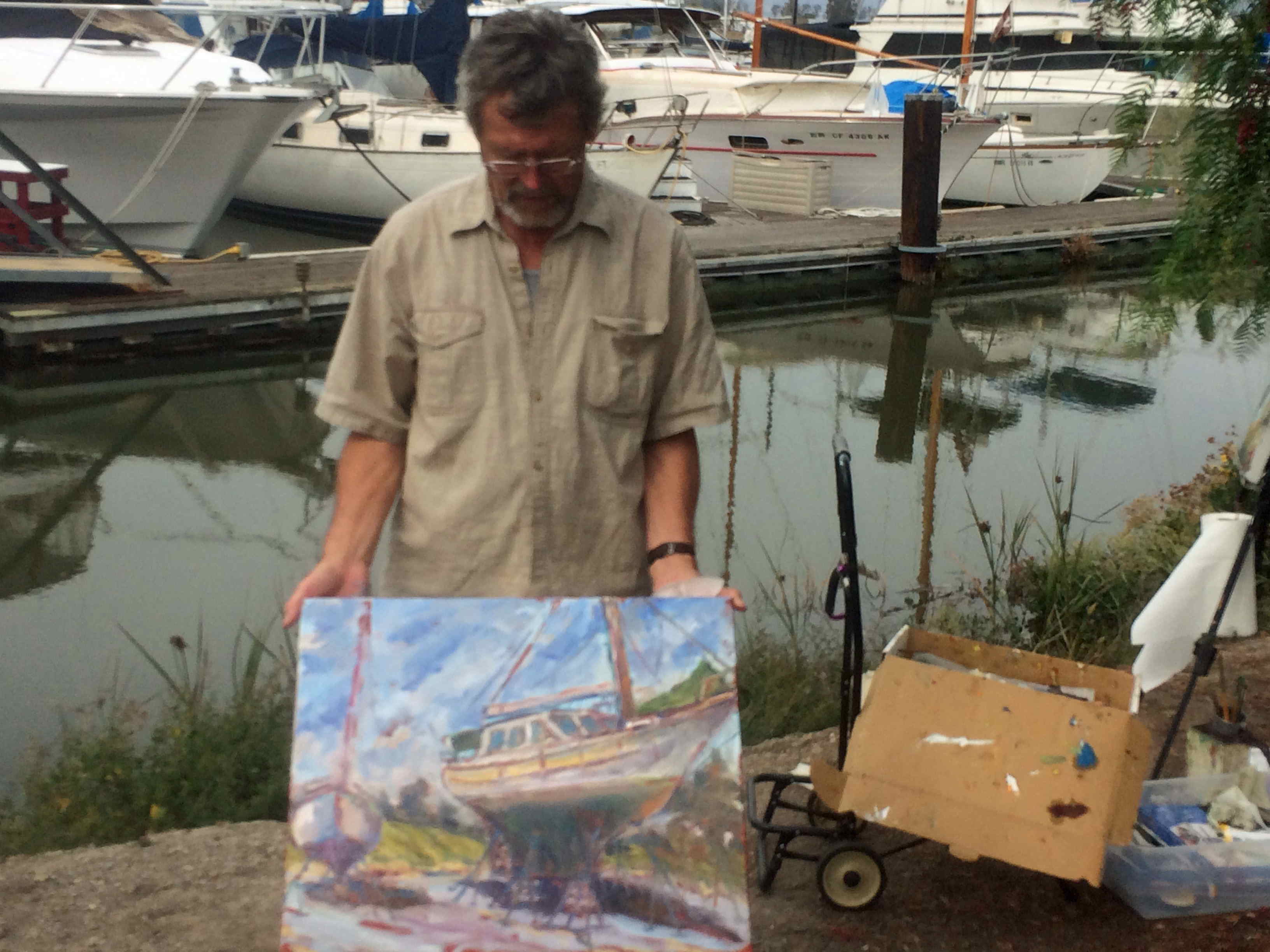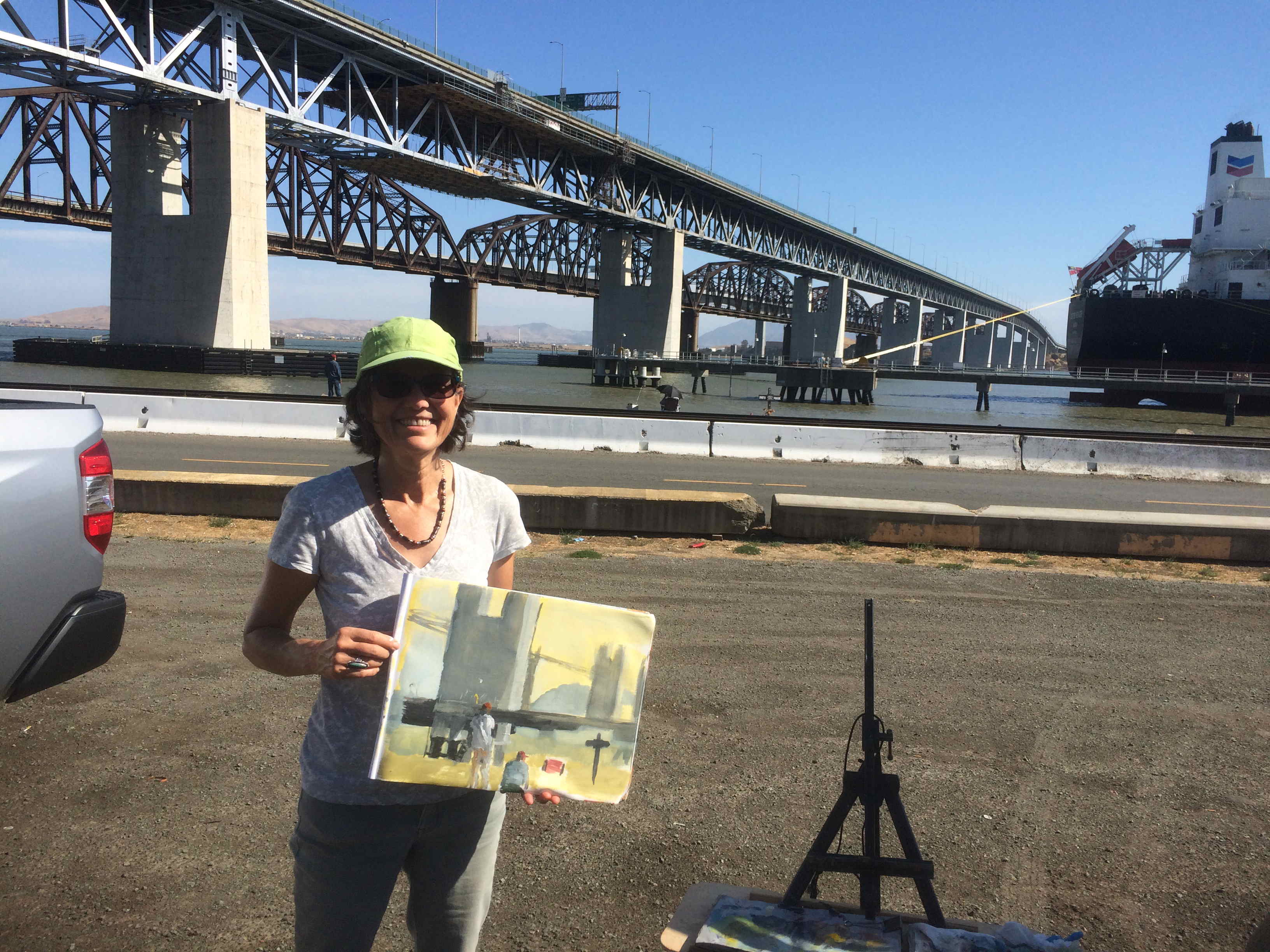 DaGroup paint-outs are every Sunday (or sometimes Saturday). 
Painting times are generally from 11am to 3pm ... refer to schedule below. Critiques will be at the end time, at locations deemed best at the time. Paintout locations are subject to change due to current events and/or weather ... Check this schedule a couple of days before to verify location and obtain more details, such as directions.  Bring a bag lunch. Come and enjoy the day.
Rain cancels
Details are below.
______________________
2017 (schedule subject to change; check website before you head out)
Jun 25 - LARRY'S PRODUCE
11am to 3pm
Directions from Benicia: North on hwy 680; East on I-80; take first exit for Suisun Valley Road/Pittman Rd; turn left onto Pittman Rd/Suisun Valley Rd; follow Suisun Valley road for a couple of miles; Larry's Produce in on the right at Ledgewood Road. Don't drive into farm … park in lot or across the street. Careful, cars drive fast on Suisun Valley Road.
Jul 2 - Henry Road, Napa (before Artesa Vineyards & Winery -- approx. address is 1285 Henry Road, Napa, CA)
(or pond off Dealy Lane on way in)
Directions from Benicia: Take hwy 780 West; then hwy 80 north(2.8m); take exit 33 for hwy 37 toward Napa (2.2); use right lane to exit onto the CA-29/Sonoma Blvd ramp to Napa; turn right onto CA-29 N/Sonoma Blvd (9.5m); use the left 2 lanes to turn left onto CA-12W/CA-121 Sonoma hwy (1.9m); turn right onto Old Sonoma hwy (0.3m); turn right onto Old Sonoma Rd (0.1m); turn left onto Dealy Lane (1.2m) (you will pass a small pond on the left at a right curve of the road which is a nice painting spot too); Continue onto Henry Rd (0.1m) ... favorite view overlooking the vineyard and valley is on your left.
Jul 9 - CHINA CAMP Village, BBQ
Directions: Take hwy 780 east; then hwy 80 east toward Sacramento; then hwy 37 west; then hwy 101 south (7.8m); take exit toward Central San Rafael; continue onto Hetherton St; left onto 2nd street; continue onto 3rd street; continue onto Point San Pedro Road; turn right at China Camp Village signed entrance (pay for parking at pay stations)
Jul 16 - UNION HOTEL,  WASHINGTON  HOUSE, FIRST ST. BENICIA
Jul 23 - BERKELEY MARINA 
Directions from Benicia: Take hwy 780 West; then hwy 80 South; take University Ave (exit 11) exit; turn left onto University Ave; go all the way down to the end and turn right onto Seawall Drive; go to end of Seawall Drive and turn left into HS Lordships parking lot, then circle back to the cove end of the parking lot … benches by the cove. Or paint on the other side of Seawall Dr and look toward SF. If windy drive back around the marina to find sheltered spots (the other side of Seawall Drive).