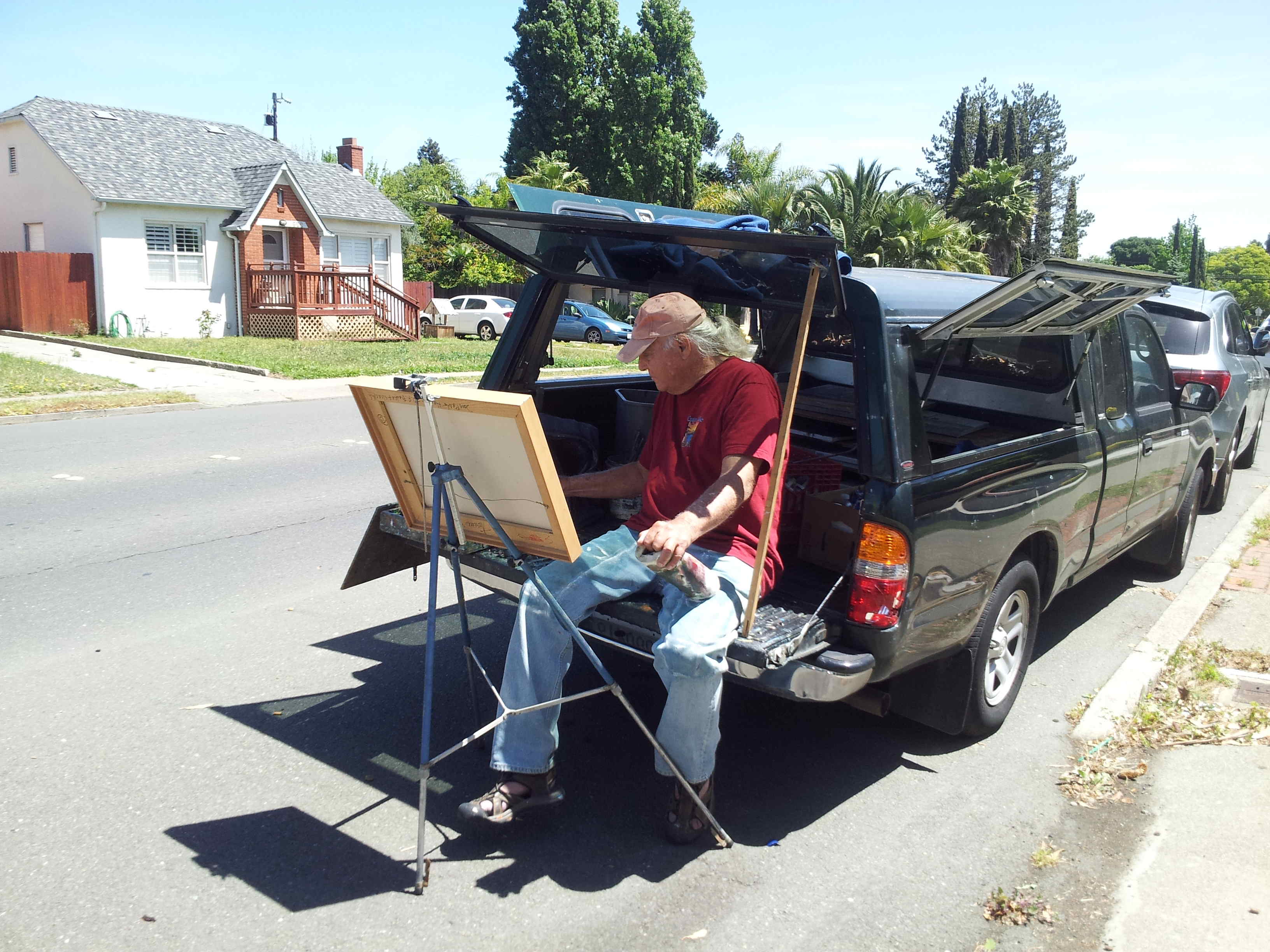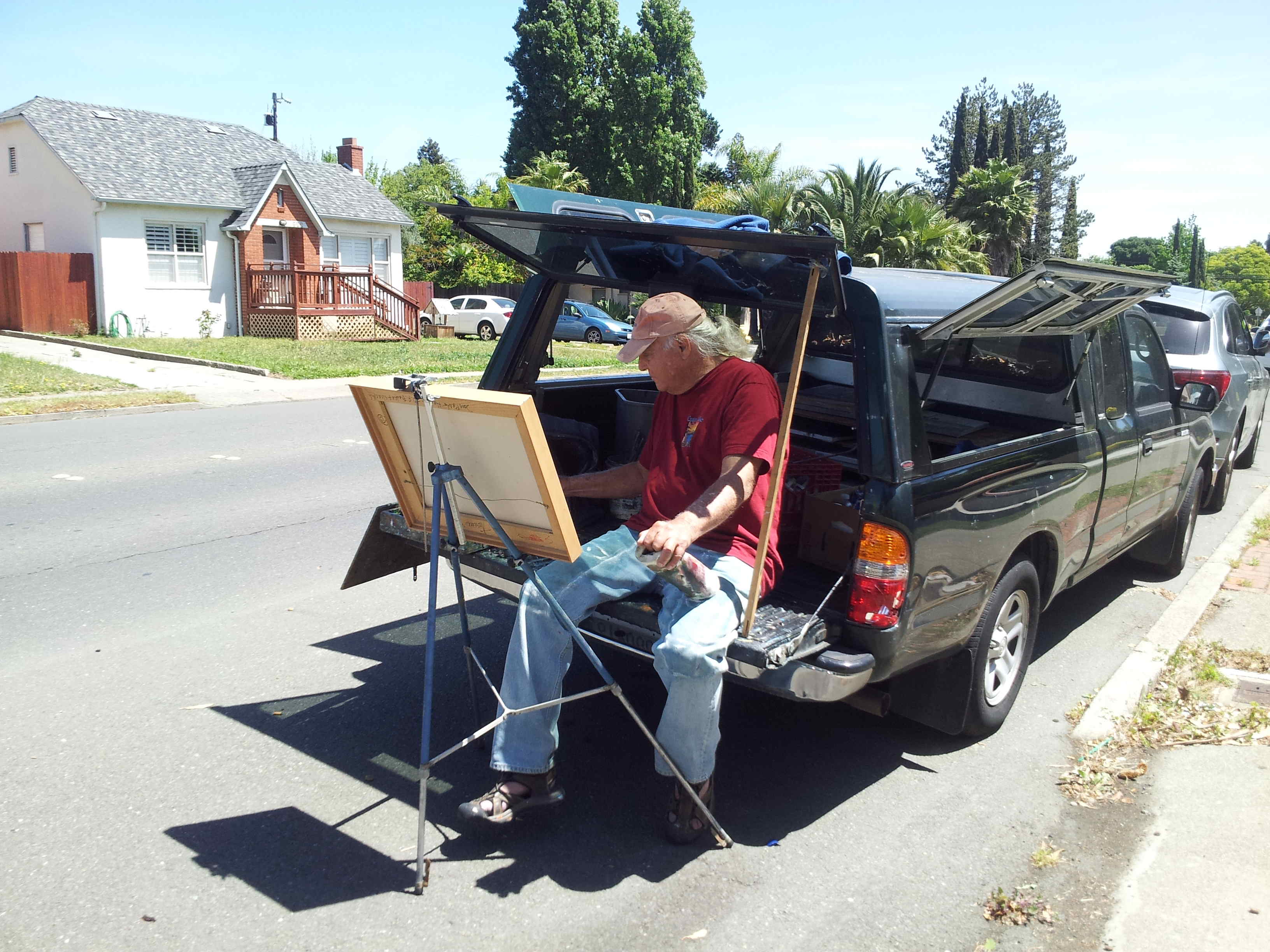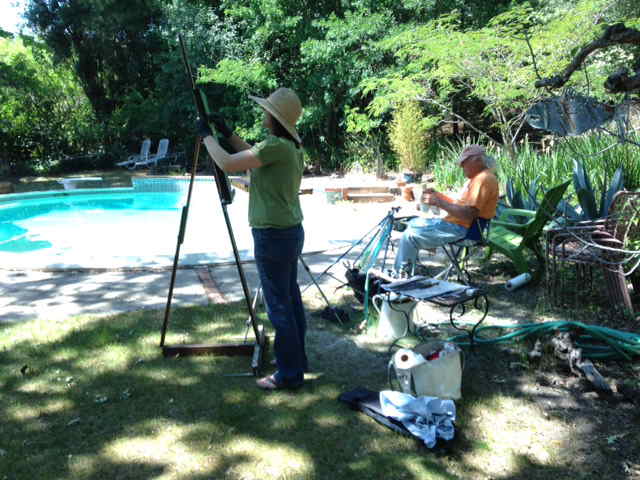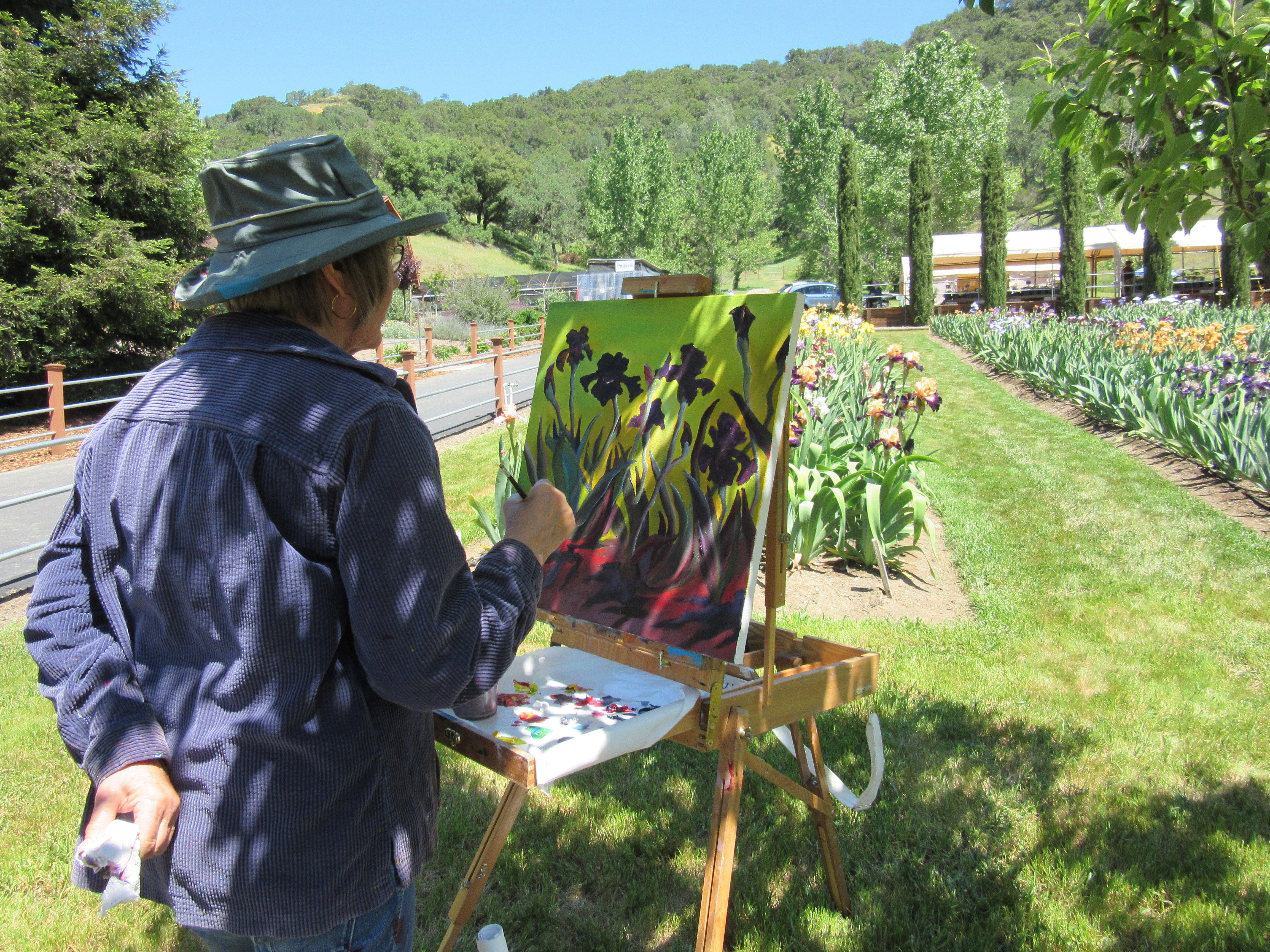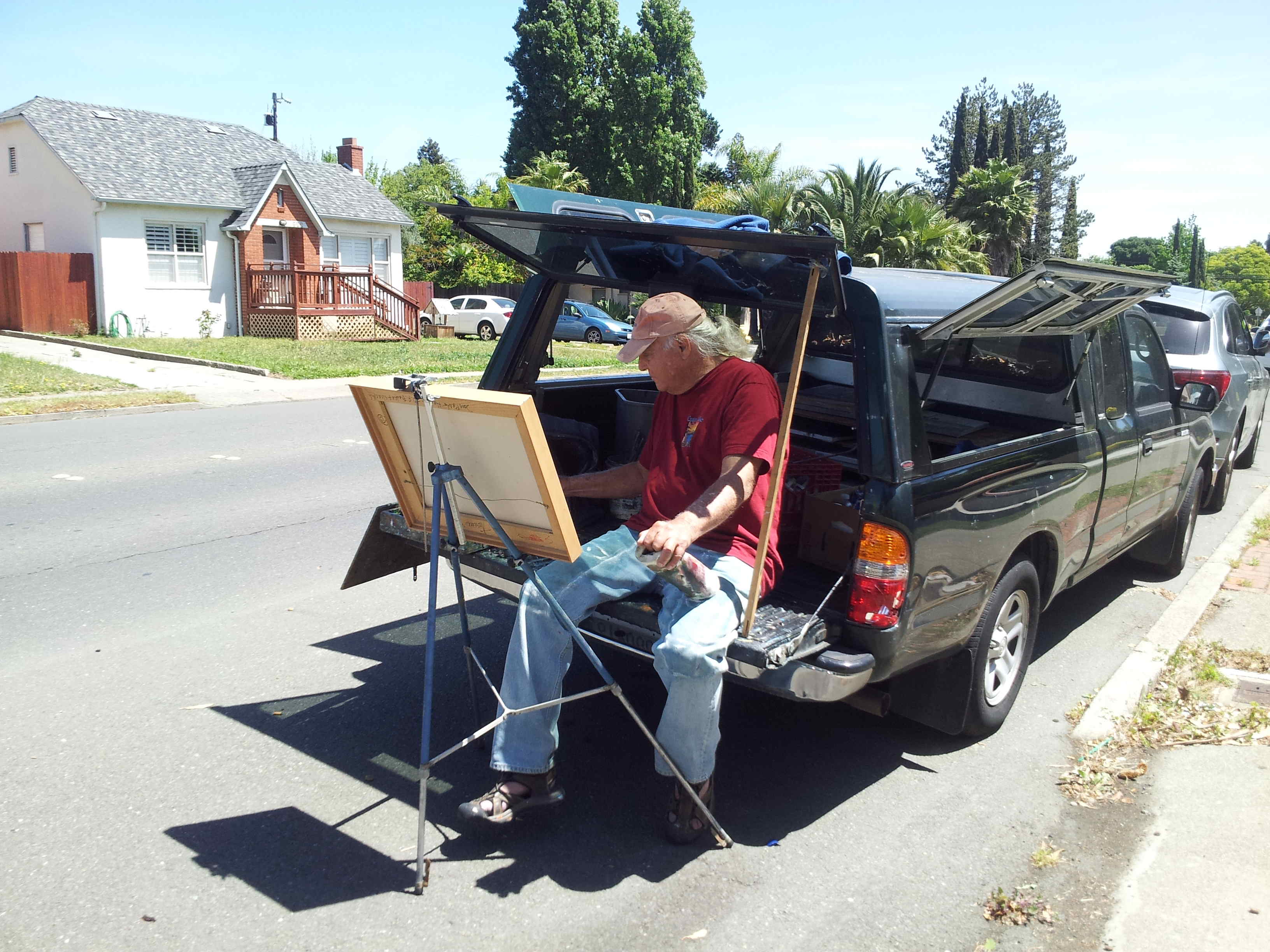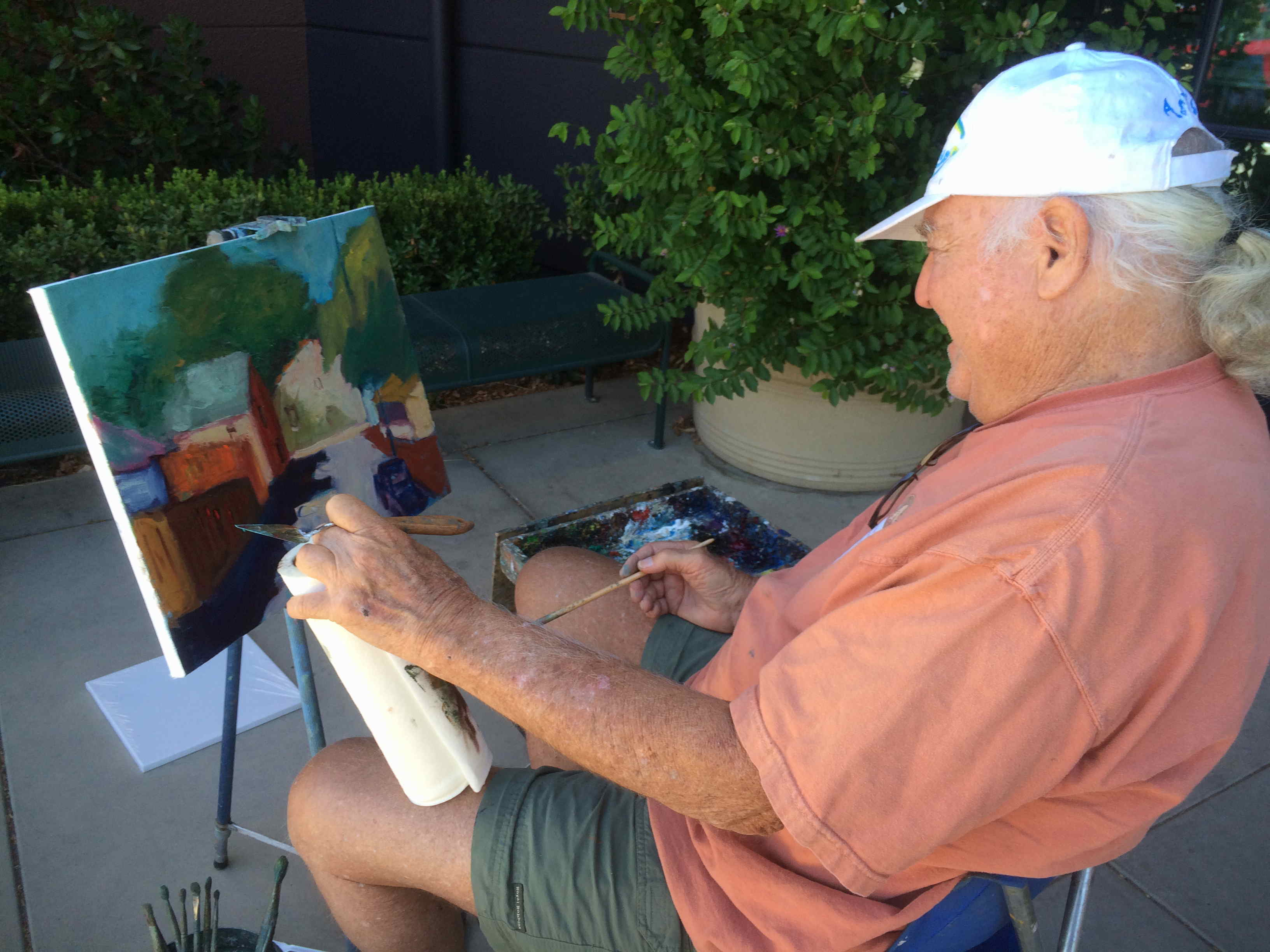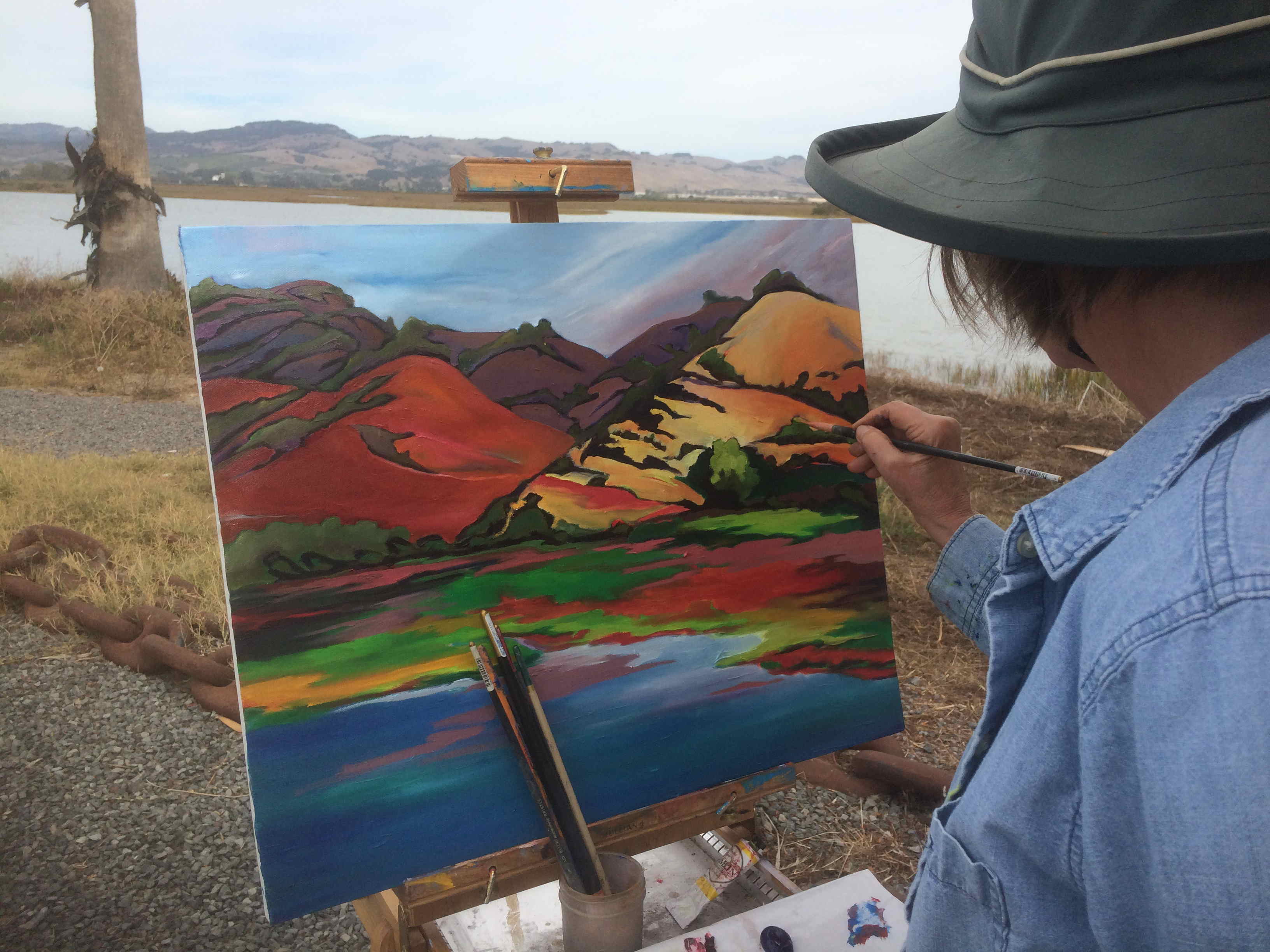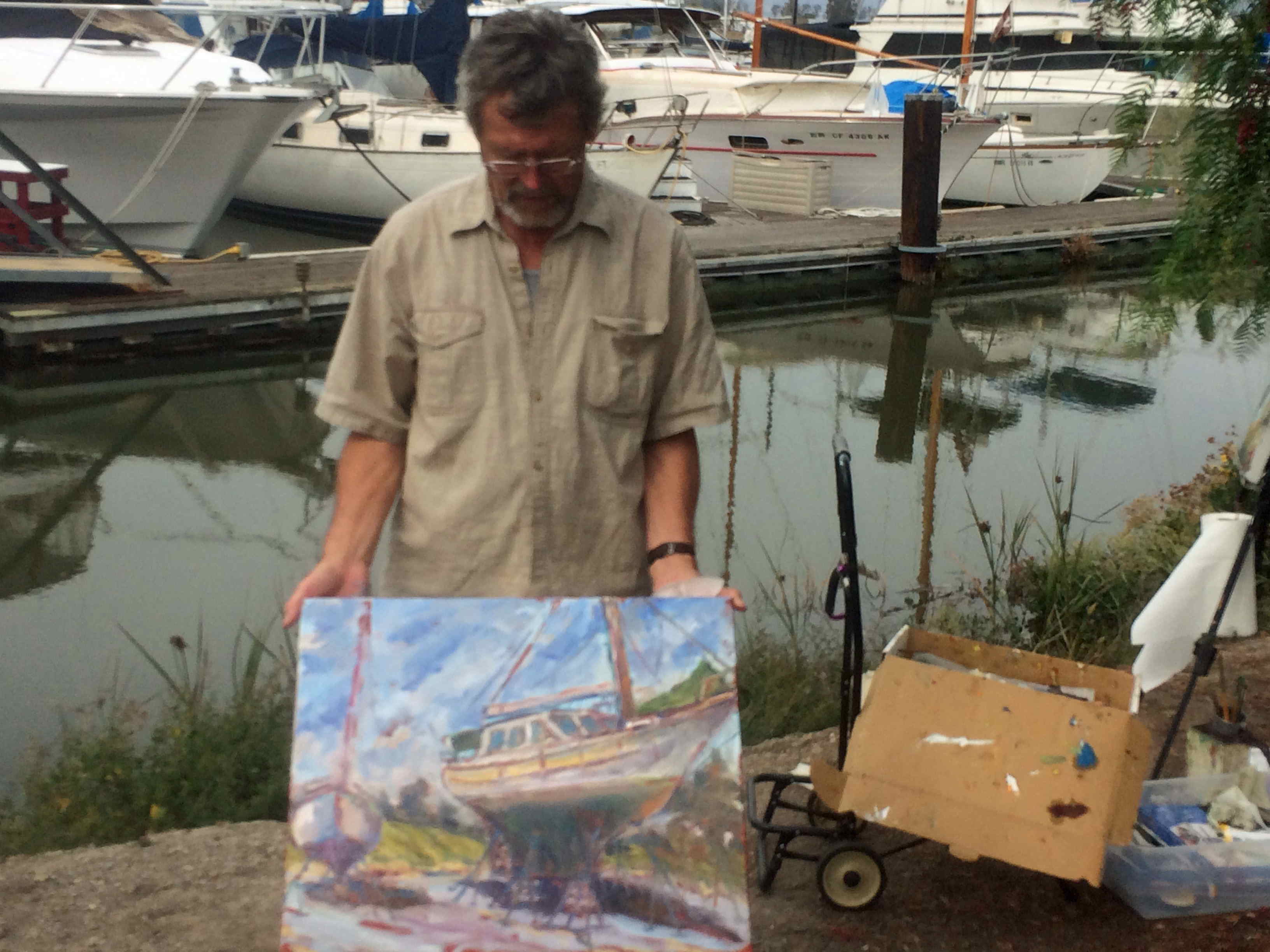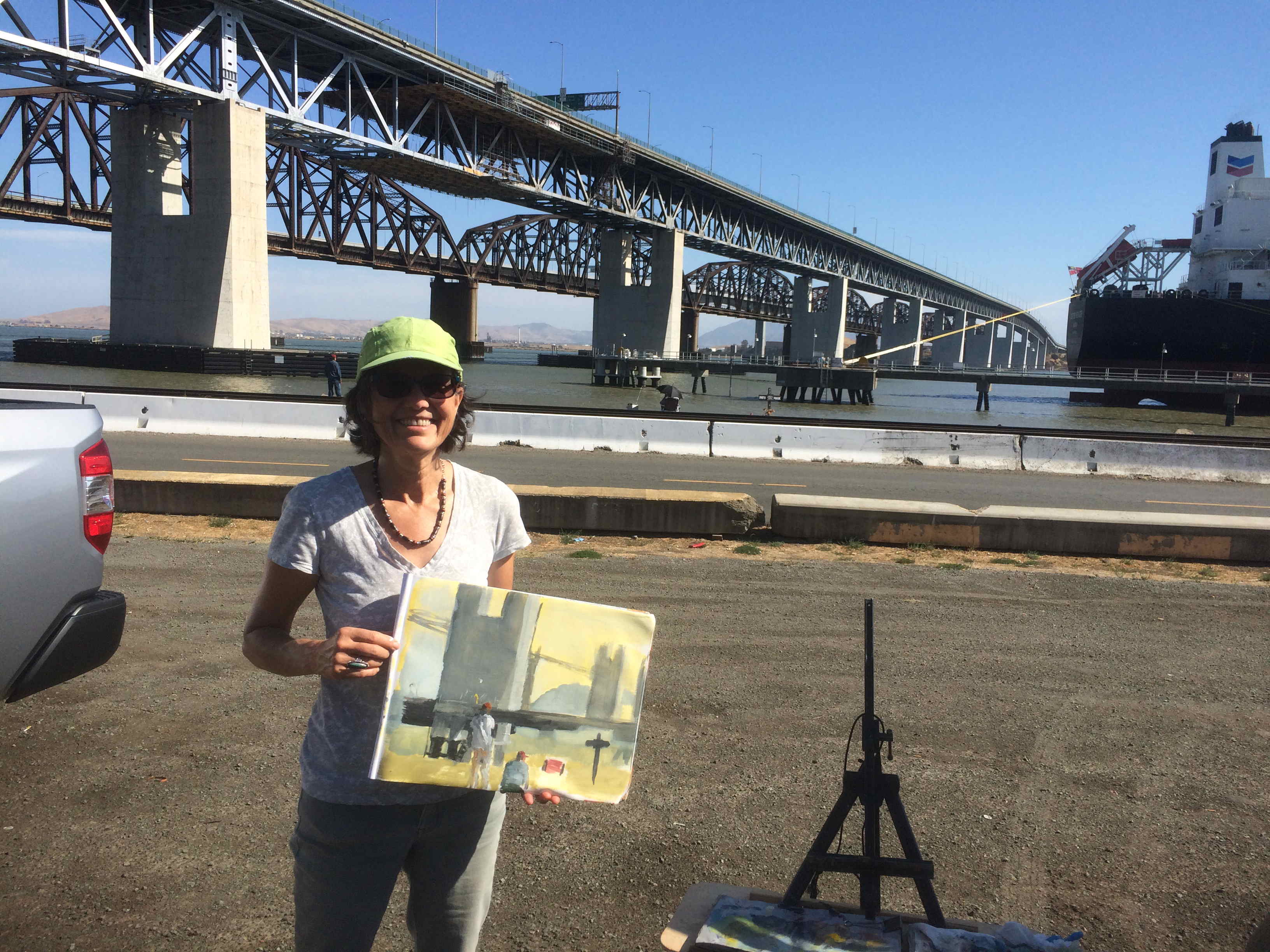 DaGroup paint-outs are every Sunday (or sometimes Saturday). 
Painting times are generally from 11am to 3pm ... refer to schedule below. Critiques will be at the end time, at locations deemed best at the time. Paintout locations are subject to change due to current events and/or weather ... Check this schedule a couple of days before to verify location and obtain more details, such as directions.  Bring a bag lunch. Come and enjoy the day.
Rain cancels
Details are below.
______________________
2017 (schedule subject to change; check website before you head out)
Oct 22 - Old Lakeville Road No. 3
11am - 3pm
Directions from Benicia: Take hwy 780 west; then north onto hwy 80; then west onto hwy 37 (15.5m); turn right at 2nd light onto Lakeville Hwy (2.2m); turn right (signed) at Old Lakeville No 3 Road. Paint anywhere along road.
Oct 29 - Port Costa
Directions: Take hwy 780 west; take hwy 80 south; take Pomona St exit toward Crockett; turn left onto Pomona St (1.3m); Pomona St turns slightly left and becomes Carquinez Scenic Dr (or George Miller Trail) (1.6m); turn left onto Canyon Lake Drive; go to end where there is a parking lot. Explore the town and find a site.
Nov 5 (daylight savings) - SUISUN CITY
Directions: Take hwy 680 north; take hwy 12 East toward Suisun City/Rio Vista; take the Civic Center Blvd exit toward Suisun City/Main Street; turn right onto Lotz Way (signs for Business District/Main Street); turn left onto Main St; go down main street and then take any left to the Marina - explore. Also can go to end of Kellogg St to view of marshes.
Nov 12 - Napa Valley Marina, 1200 Milton Rd
Directions: go west on Hwy 780, then east on hwy 80 (2.8m), go west on hwy 37 (1.4m), take CA-29 exit and turn right onto CA-29 north (9.5m), use 2 lanes to turn left onto CA-12W/CA-121 (1.4m), turn left onto Cuttings Wharf Rd (1.8m), slight right onto Las Amigas Rd (0.3m), turn left to stay on Las Amigas Rd (0.3m), Continue straight onto Milton Rd (0.8m). Paint at Marina for water and boat scenes, or along the way in for vineyard and countryside scenes.
Nov 19 - Lafayette Reservoir
Nov 28 - BERKELEY MARINA 
Directions from Benicia: Take hwy 780 West; then hwy 80 South; take University Ave (exit 11) exit; turn left onto University Ave; go all the way down to the end and turn right onto Seawall Drive; go to end of Seawall Drive and turn left into HS Lordships parking lot, then circle back to the cove end of the parking lot … benches by the cove. Or paint on the other side of Seawall Dr and look toward SF. If windy drive back around the marina to find sheltered spots (the other side of Seawall Drive).
Dec 3 - Sonoma Town Square
Dec 10 - NANTUCKETT, CROCKETT
Directions from Benicia: West on hwy 780; south on hwy 80; take Pomona Street exit toward Crockett (first exit over bridge); left onto Pomona; left onto Port Street and continue on Dowrelio Drive to end parking lot.
Dec 17 - GRIZZLY PEAK ROAD (overlooking Oakland)
Directions from Benicia: Take hwy 680 South; take hwy 24 west; take Fish Ranch Road exit (last exit before tunnel) and go right; take left at stop sign onto Grizzly Peak Road; go about a mile to wide pull off spot on right with gorgeous view ... paint anywhere along Grizzly Peak Road.
Dec 24 - BENICIA EAST FIFTH ST. WATERFRONT / MARSH
Directions: Take East 5th street exit off of hwy 780 in Benicia; go down towards water until the end of the street, then turn right into big long parking area.
Dec 31 - Benicia/Straits Overlook (Benicia view above Marshall's home)
Directions: Take East 2nd St. exit off of hwy 780; go down the hill towards the water on East 2nd St; turn right on East N St (before the traffic light); park around the first stop sign … the little park is on the left. One can also drive to the end of East N St. and then go into the church parking lot (if not full from a Sunday service) and paint at the lower end of the parking lot for more views (or park on the street and walk your painting stuff up there.